Learn Functional Programming with the 47 Degrees Academy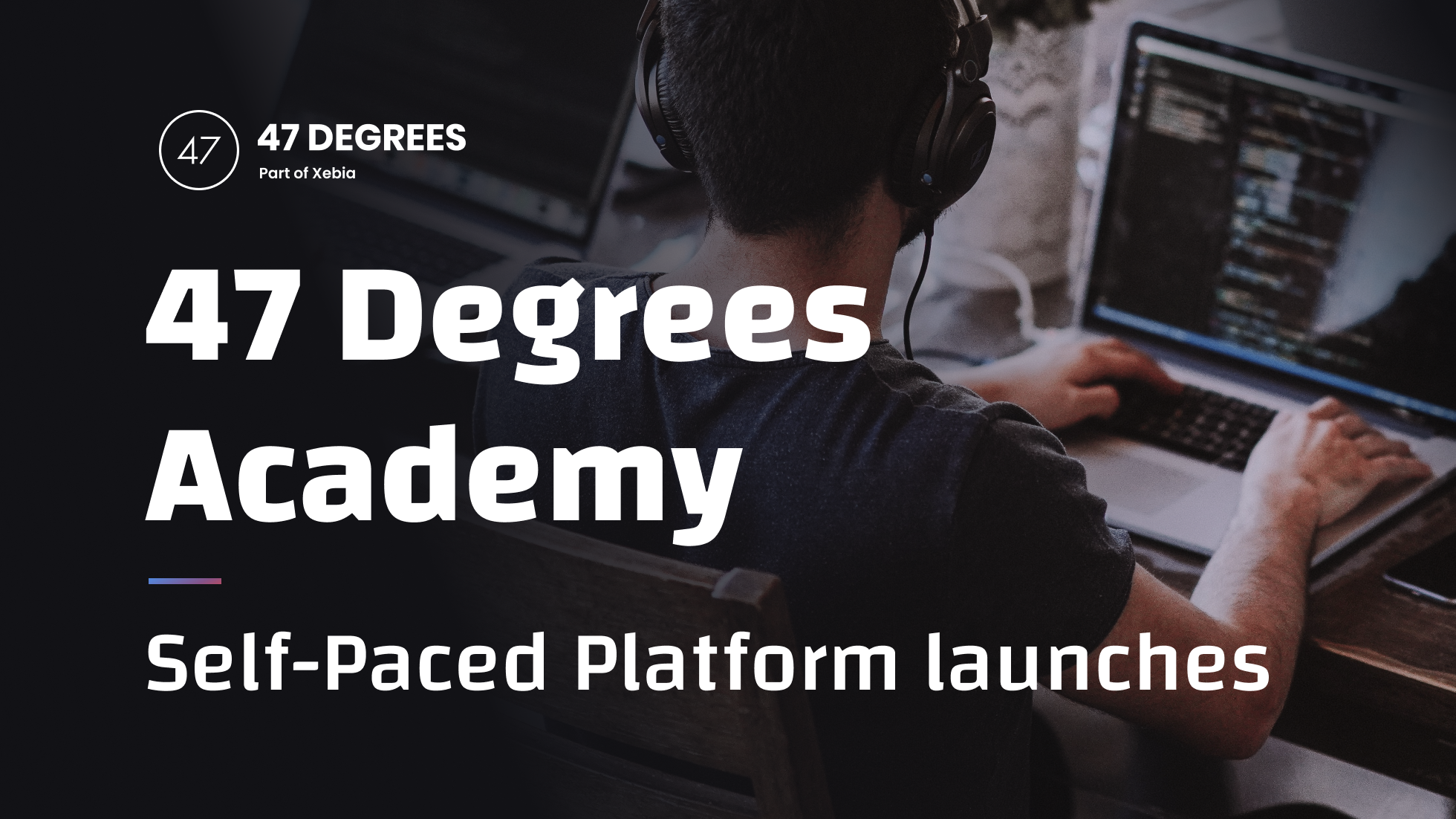 We're happy to announce that the 47 Degrees Academy self-paced training platform is now available. We're currently offering courses covering the fundamentals and essential concepts and tools in the Kotlin, Scala, and Haskell ecosystems.
This new platform represents the next phase in the evolution of the 47 Degrees Academy. Historically, the Academy has focused on providing live, instructor-led courses taught to groups of students. The new platform provides learners with the convenience and flexibility to take courses whenever they want and at their own pace.
The on-demand nature of the new platform opens the 47 Degrees Academy courses and other training content to those who might have otherwise been unable to attend live events due to conflicting work schedules, time zone conflicts, and many other factors. It's also a more affordable solution for companies and individuals.
What can you expect from courses at the Academy:
Instructor-led visual videos
Hands-on exercises (most courses)
Q&A via lesson comment boards
Discussion Boards
Educational support
Course certificate of completion
Company Training
Are you looking for a convenient, sustainable, and affordable training solution for your team? Our training programs are designed to provide an in-depth overview of some of the most popular functional programming languages and tools.
In addition to the general course features, company training also includes:
Synchronized team knowledge upscaling
Private, customized discussion boards
Team progress reports
Trainer support
Subscription options available
Everyone learns at a different pace; this is one reason why offering your employees the option of self-paced training can improve productivity, help retain top talent, and boost team morale.
Please contact our team if you're interested in buying courses for your team or want to set up a subscription to our platform.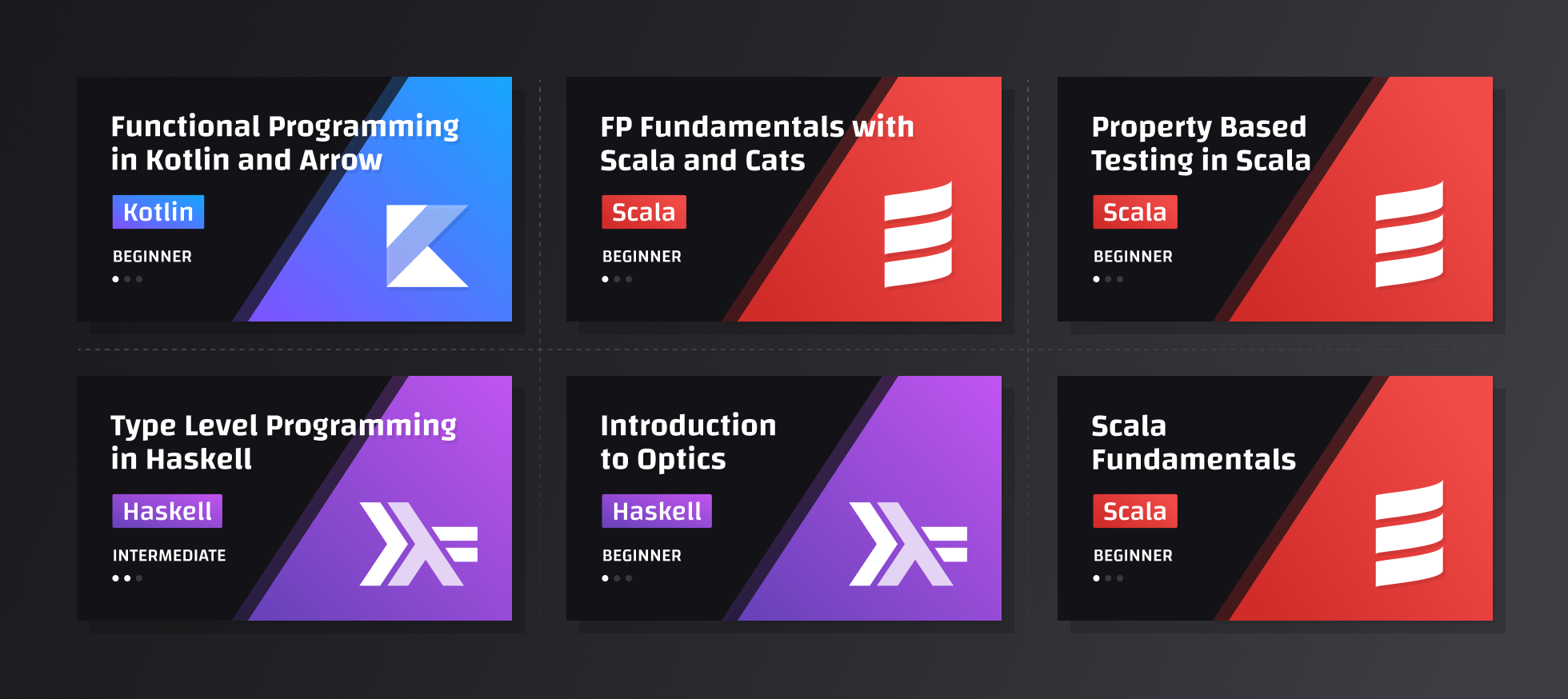 A selection of our current courses
In addition to our currently available classes, many other courses are currently in development and will be available on the platform in the future. If there is a topic you'd like to see covered, do not hesitate to reach out for our consideration.
Head over to the new self-paced platform to browse the course offerings and elevate your Functional Programming education experience with the 47 Degrees Academy.
About the 47 Degrees Academy
The 47 Degrees Academy is an educational product by Xebia. The platform is an immersive experience featuring in-depth instructor-led courses with hands-on exercises, workshops, webinars, talks, and special events. Focused on languages like Scala, Kotlin, and Haskell, among others, the Academy takes students on a visual journey through concepts, patterns, and applications led by seasoned trainers who are veterans in the Functional Programming industry.
You can read more about the history of the 47 Degrees Academy and get started with your training path today!