47 Degrees Partners with Confluent
We're pleased to announce a new partnership with Confluent, the company founded by the creators of Apache Kafka, as a Consulting and System Integrator Partner.
Apache™ Kafka™ is an open-source messaging system, written in Scala and programmed to handle data feeds in real-time in a highly-scalable, durable, and fault tolerant environment. It's also fast; a single Kafka broker can deal with hundreds of megabytes of reads and writes per second from thousands of clients.
Leveraging the power of Kafka is the Confluent Platform. The platform contains all the components needed to create a scalable, high-performance system for dealing with Big Data. The Confluent Platform manages large data streams making them available throughout an organization. It provides various industries, from retail, logistics and manufacturing, to financial services and online social networking, a scalable, unified, real-time data pipeline that enables applications ranging from large volume data integration to big data analysis with Hadoop to real-time stream processing.
The Confluent Platform: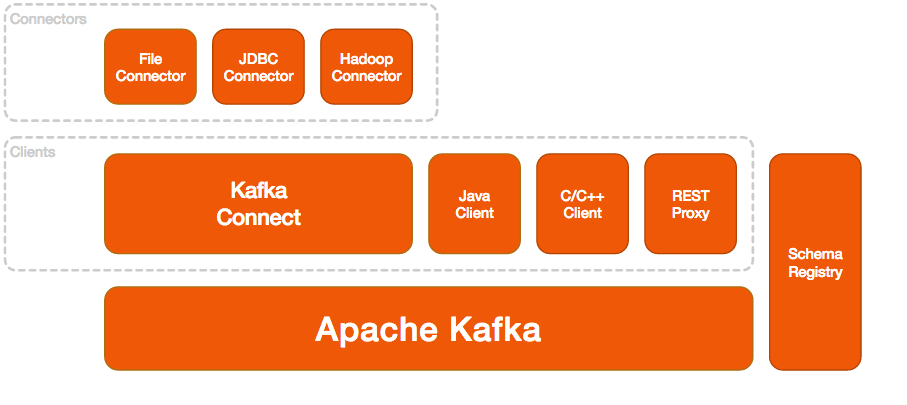 As a certified system integrator, 47 Degrees deploys Kafka based solutions to handle real-time streaming data, while helping our clients to do the same. Our team is equipped to qualify and deliver projects on the Confluent Platform and Apache Kafka through architectural guidance, team augmentation, training, and development support.
"Enterprise adoption of Kafka is on the rise and partnerships are critical to the expansion of the Kafka ecosystem," said Jabari Norton, VP of Business Development at Confluent. "We're excited to have 47 Degrees join us with their proven track record of implementing Kafka based solutions for their clients."
47 Degrees consists of experts focused on maintaining a high degree of competency and best practices on platforms including Confluent, Spark, Scala, Akka, Google, and Play. Our consulting goals are not only to streamline solutions for our clients but to train them to move forward in an efficient manner, so they can focus on deriving value out of their data.
Are you ready to see how your company can leverage Kafka based solutions? Contact us today.