47 Degrees expands to South America with new office in Colombia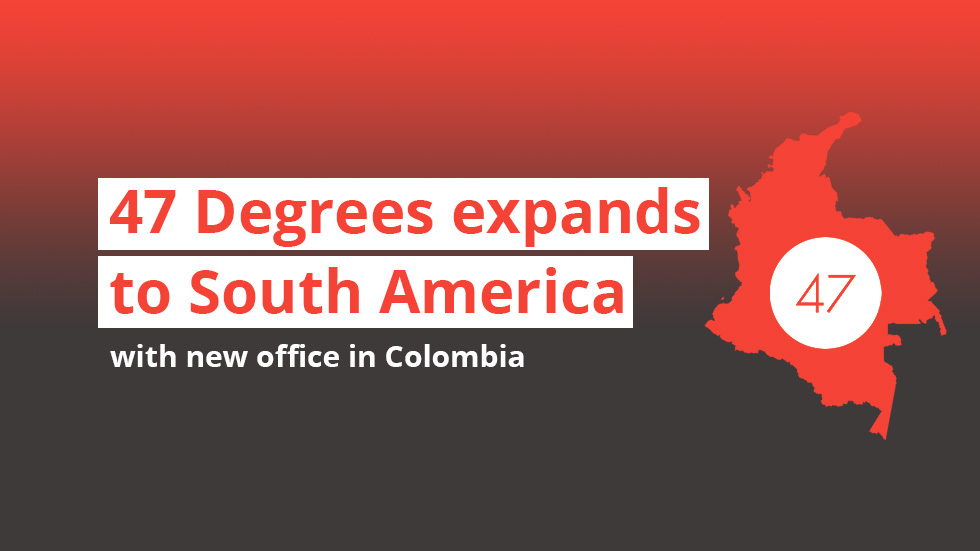 47 Degrees is a technology consultancy that unlocks business growth for clients by creating assured solutions for complex, business-critical software. We're pleased to announce our recent expansion and Colombian subsidiary!
Since 2010, we have used our expertise to build, deploy, and innovate applications for our clients and community open source projects. Our new office in Bogota, Colombia, will join our established teams in Seattle, USA, Cádiz and Madrid, Spain, and London, UK.
"We are thrilled to be establishing a presence in Colombia having long admired the wealth of engineering talent in the region," Nick Elsberry, 47 Degrees' CEO, explains. "We are excited to be able to join this community as we continue to scale our team to provide the best possible service to our clients."
47 Degrees has brought on Nychol Bazurto Gomez as a Director of Engineering to head up this expansion. Nychol has an extensive background in software engineering and technical leadership and will play a critical role in the growth of the Colombia office, including hiring efforts in the region.
Increasing our global footprint will provide exciting opportunities for recruiting engineering talent and the ability to extend our offerings to a new and diverse South American market.
"The first-rate talent and expertise we are gaining will help us continue to grow and support our clients in North America, as well as reach new prospective clients in Central and South America," says Aaron Regan, VP of Business Development for the Americas. "Previously knowing Nychol, we are confident that the team we are building, and its leadership, matches the experience our clients have to come to expect from us at 47 Degrees."
If you're interested in being part of our team, whether joining us in Bogota or working remotely in Colombia, we're currently hiring Scala engineers of various experience levels. We're offering a competitive salary with benefits, paid travel, and inclusion in the company incentive plan.
In addition, to aid and support the local Scala community, we've launched the Colombia Scala Meetup, a virtual gathering place for free talks, workshops, networking, and more. We'll be sharing information on our first event soon, we hope you can join us.