47 Degrees Helps Organize Windows 8 Hackathon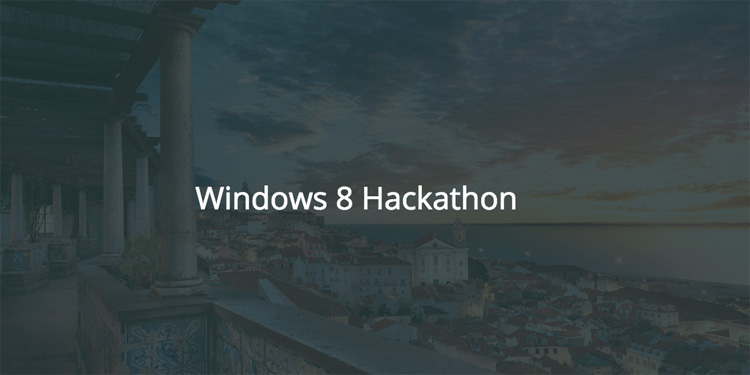 If you follow the Twitter account of our lovely colleagues in our Spain office, you may have noticed a flurry of activity over there the past couple of weeks. If you're not bilingual, though, we here in the U.S. office are happy to do a little bit of translation for you.
The gang over in our Cadiz office was recently contacted by Microsoft Evangelism Manager Jose Bonnin and asked to organize a Windows 8 Hackathon. For the unfamiliar, a "hackathon" is an event during which a group of programmers and designers collaborate on projects intensively over a specific period of time, usually between a day and a week.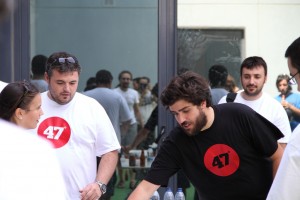 As soon as Microsoft got in touch, our software engineer Jorge Galindo started getting the wheels in motion, and the hackathon kicked off last weekend. Alejandro Campos Magencio, a Microsoft Technical Evangelist, was tasked with mentoring and showcasing features of Windows 8 and how to create Windows 8 style apps, and then more than 40 developers spent the whole weekend listening to tech talks and coding apps.
By the end of the weekend, five apps had emerged from the hackathon, with the winner of the contest being "The Newspaper Guy", a Windows 8 app that allows you to read your favorite news feeds while you listen to your favorite radio stations.
In addition to coding all weekend, another of our software engineers, Ana Márquez, made a delicious 47 Degrees paella for everyone at the hackathon!
Check out a bunch of photos from the event in this Flickr set by photographer and developer Pedro Lozano and feel free to ask our Spain office any questions or send them friendly messages on their Twitter profile or on our company Facebook page!