47 Degrees joins the Scala Center's advisory board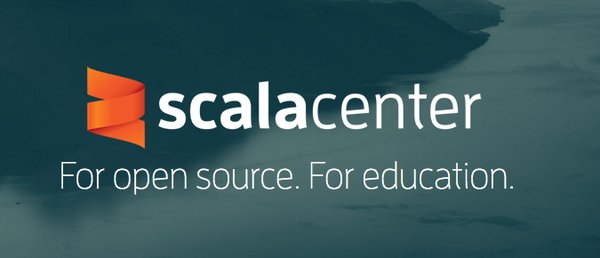 We're pleased to announce that 47 Degrees will be joining founding members IBM, Verizon, Lightbend, Nitro, and Goldman-Sachs on the Scala Center's advisory board.
The Scala Center launched in mid-March at the École Polytechnique fédérale de Lausanne (EPFL) in Switzerland with the mission to promote, support, and advance the Scala language by coordinating and developing open source libraries and tools, as well as increasing educational efforts.
"Today, the Scala Center is very proud to welcome 47 Degrees as an advisory board member," said Heather Miller, executive director of the Scala Center. "As the folks behind important efforts focused on the benefit of the entire Scala community, such as Scala Exercises, 47 Degrees truly embodies the "for good of all" spirit at the core of the Scala Center's mission. We're thrilled to have them on board to share this journey with us."
Providing valuable open sourced content to the Scala ecosystem has always been a priority for 47 Degrees. In 2015, we launched Scala Exercises, a web-based community tool containing multiple koan and free form style exercises designed to help users master some of the most important tools in the Scala Ecosystem. Over the first year, we were happy to see over 63,000 sessions take place and 50 individuals contribute to the project. Version 2.0 will launch this year and include new features such as the ability to save progress on exercises across devices, additional koans, better evaluation, and the ability to write exercises in code. We hope that V.2 will serve as an asset to the Center's educational resources.
According to our CEO Nick Elsberry, "the opportunity to work alongside the Scala Center will give us the ability to hone our efforts and focus on projects that will be most beneficial to the evolution of the language, and it's growing user base."
Raul Raja, CTO of 47 Degrees, will act as the company representative on the board which serves to help determine where the Center's focus and funds will be most effective.
We encourage others to get involved in the discussion at the Scala Discord channel, by contributing to Scala Exercises or other open source projects, or by contacting us directly.
View the official announcement here: 47 Degrees joins the Scala Center advisory board