A Reintroduction to Photoparty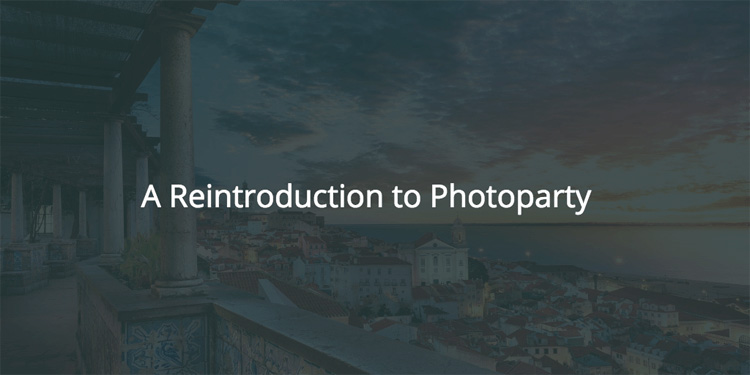 There are plenty of photo-sharing mobile apps out there, so it can be a little hard to stand apart from the crowd. We'd like to think our very own Photoparty does just that.
Photoparty is one of our first apps that we designed and built from the ground up with the intent of making a fun little app that also helpfully demonstrates our technical chops. Since then, we've had our hands pretty full, mostly with projects from clients. But Photoparty always held a special place in our hearts. Because of that, we've taken a fresh look at it and added a few extra features, tweaks, and functionality. Allow us reintroduce you to Photoparty.
The core functionality of Photoparty remains the same: it has a centralized photo stream around which all of the activity in the app revolves. Your friends can post photos and you can then respond to them with comments or even another photo. We like to say that it's a little like a conversation with photos.
Photoparty still uses your Facebook account to sign up, and you can still Like and comment on photos from directly in the app. New features include Facebook photo tagging from Photoparty itself, which also allows you to tap on your friends' names and see their individual Photoparty profiles. You can also tap on photos to see them full-screen, but now you can also flick up or down to return to the main photo stream. Finally, as the icing on the cake, we've added some performance improvements and support for iOS 6 and the iPhone 5's four-inch display.
To give the shiny new Photoparty a try, head to PhotopartyApp.com and if you have any questions or comments, don't hesitate to let us know.
Update: Photoparty is no longer an active project, you can check out some of our other awesome apps here: 47 Degrees on Google Play