Angie's List recognized for technology advancements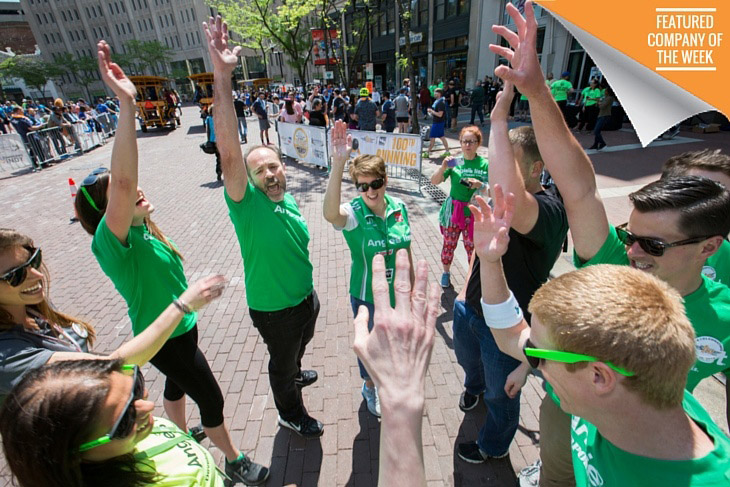 Angie's List recognized for Technology achievements:
On March 3rd, 2016 at the Angie's List Investors Day, the company announced it was tearing down its paywall, and moving from a paid membership platform to a freemium model with select premium features. The change would call for a massive technology overhaul replacing their entire technology platform with a new micro-services architecture to enable instant deployment in a fault-tolerant environment. Angie's List's CEO, Scott Durchslag, who joined the team late last summer, projected that the company was on track to finish the project by the third-quarter of 2016.
TechPoint, a leader in the Indiana Tech community, recently highlighted this technology renovation as remarkable, stating:
"Replacing the company's entire underlying technology platform not only leapfrogs the company ahead 10 years to a modern service-oriented architecture that enables continuous deployment with multiple product upgrades per day, but it had to be rolled out across each of Angie's List's 253 paid markets, its three million members, and its 1.2 million service providers. And it was done inside of six months."
"That's record speed. I don't know anybody else who's done that at this scale in that short amount of time. Usually it takes twice that much time if not more, and then dropping the paywall so quickly thereafter? Who changes the business model of a company in the full glare of public and media scrutiny?" Durchslag told TechPoint, "It's extremely unusual to drive so much change so quickly across both the business and technology dimensions simultaneously."
This type of project is no small undertaking, and Angie's List recognized early on that if they were to stay on track with their accelerated timeline, they would need the assistance of skilled Scala engineers and the benefit of increased bandwidth. 47 Degrees is proud to have been a part of this transition, working with Angie's List as a long-term partner, providing architectural guidance and development support to help accomplish this momentous transition.
"We were fortunate to have 47 Degrees engaged throughout our recent technology transition," said Jerry Allgood, Software Architect at Angie's List. "Their expertise has proven invaluable not only in quickly implementing high-quality Scala code, but in helping us to ramp up our existing development staff and providing architectural options when we hit forks in the road. Of all the consultants I have worked with over nearly 20 years in software design and development, I have yet to encounter a group so dedicated to the vision of the project."
The freemium model, currently rolling out in select markets, has already resulted in increased site traffic and Durchslag has no doubt that site visitors will continue to skyrocket once the new platform makes its official debut this summer.
You can read the full Tech Point article here: Angie's List just did something remarkable
About 47 Degrees:
47 Degrees is a global consulting firm specializing in functional programming including Scala, Spark, Akka, Kafka, and Play Framework. We are a certified Lightbend Partner, Databricks certified systems integrator, and a Scala Center Advisory member. Whether you're looking for scalable, reactive consulting solutions, or a partner to help you conceptualize, design, and deliver on full-scale projects, our experienced team of functional programmers will help you build with your end-user, and your growth plans, as the core focus.
Find out how we can be an asset to your company by getting in touch with us today.