The evolution of threat modeling as a DevSecOps practice | DevSecOps News
July 11, 2022

•

|

3 minutes to read.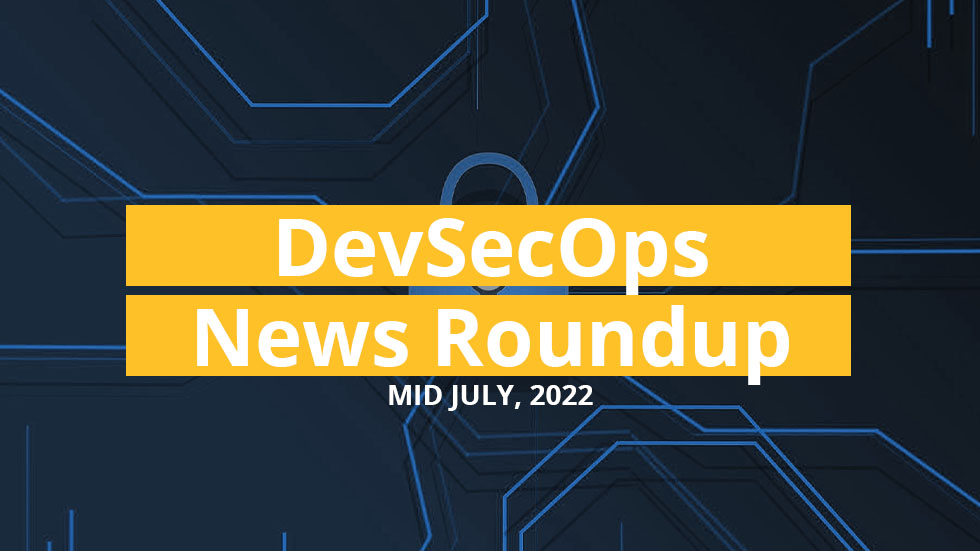 Presenting the DevSecOps News Roundup for mid July, 2022.
NEWS
DevOps Institute Announces SKILup Festival London
The SKILup Festival: London was recently announced. This in-person event takes place September 13th, and offers attendees opportunities to learn, network, and build the knowledge necessary for DevOps success. Special Early Bird pricing is available until July 15th.
Source: PR Newswire
This DevOps Startup is Optimizing Software Development Practices for Improved Operational and Business Efficiency
The lack of data analytics tools that are specially designed for DevOps to improve productivity based on objective data-driven insights led LinearB to create its data analytics platform. Its technology offers "efficiency-improving insights into the DevOps and application development processes."
Source: Marktechpost
The evolution of threat modeling as a DevSecOps practice
The process of visualizing vulnerabilities in software from the design phase through the software development lifecycle, known as threat modeling, is becoming more integrated into software architecture design. This post takes a look at the evolution of this process.
Source: Computer Weekly
DevSecOps: Why is it still stalled?
The DevSecOps movement is surging, as security has become one of the most important concerns for businesses. But challenges like technical complexities and cultural barriers are obstacles preventing some teams from implementing a DevSecOps model.
Source: Verdict
Bill Mann Chats about DevSecOps and Balancing Speed and Security
This episode of the TechSpective Podcast features an interview with Bill Mann, CEO of software company Styra. He discusses the challenge of balancing speed and security when it comes to delivering apps to market, and how automation and DevSecOps helps.
Source: TechSpective
Open Source Technology Careers Become More Lucrative as Open Source Software Becomes Dominant and Talent Gaps Persist
The tenth annual Open Source Jobs Report from the Linux Foundation and edX was recently released. This report, which examines trends in open source hiring, retention, and training, reveals that people who have experience with DevOps and open source software are in high demand by enterprise IT organizations.
Source: The Linux Foundation
Future of DevOps – 6 Reasons to Learn DevOps in 2022
Because of the many benefits offered by DevOps principles and practices, it has gained tremendous momentum at the enterprise level. As such, demand for experienced DevOps professionals is high. If that's not reason enough, this post offers more reasons to learn DevOps this year.
Source: TechBullion
Four Strategies for Employing DevOps to Decrease Technical Debt
Adopting a DevOps philosophy can greatly benefit the development process. And, while it can't solve all your tech debt problems, this post explains how DevOps can help you manage and decrease tech debt.
Source: Enterprise Talk
---
DevSecOps Services and Solutions
Xebia Functional, formerly 47 Degrees, offers broad DevSecOps services, helping clients adopt a holistic approach to software development, delivery, and security. If you're ready to innovate your DevSecOps strategy, or if you'd like to learn more about the many benefits of incorporating DevSecOps best practices into your software development cycle, we'd love to speak with you. We're here to help, so reach out to us when you're ready.