DevSecOps Makes Cybersecurity More Agile | DevSecOps News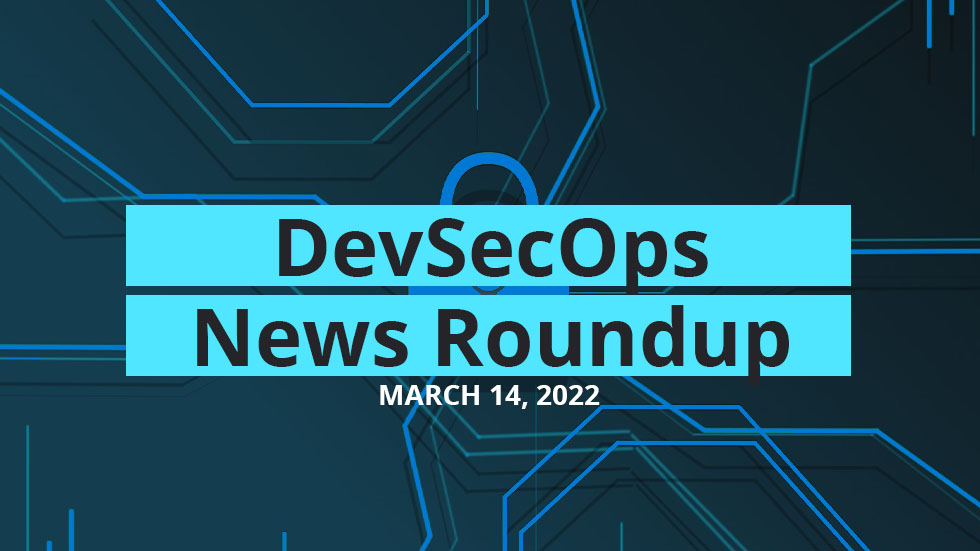 Presenting the DevSecOps News Roundup for the week of March 14th, 2022.
NEWS
DevSecOps Makes Cybersecurity More Agile
The benefits of DevOps are many, but automated processes introudce risks. DevSecOps provides a solution to address these risks.
Source: builtin.com
3 DevSecOps Practices to Minimize Impact of the Next Log4Shell
Adopting an approach that marries observability with vulnerability management is a wise action to take before another vulnerability like Log4Shell emerges.
Source: thenewstack.io
What to Expect When Transitioning to DevSecOps
Here's a rundown of what to expect when you make the decision to embark on the journey of upgrading from DevOps to a dedicated DevSecOps practice.
Source: devops.com
DevOps and DevSecOps – Two of the Biggest Topics in Cloud
Why are DevOps and DevSecOps two of the biggest topics in Cloud today? Exploring the origins of how these methodologies developed provides insight into what makes DevOps and DevSecOps so important now.
Source: cpomagazine.com
Only 16% of organizations have comprehensive DevSecOps in place
A recent cloud security report reveals that misconfigurations were the leading cause of cloud security issues in 2021, and that only 16% of organizations participating in the poll have comprehensive DevSecOps in place.
Source: scmagazine.com
DevOps Market Expected to Reach $57.90 Billion by 2030
A new report indicates that the global DevOps market, which was valued at $6.78 billion in 2020, will reach $57.90 billion by 2030.
Source: einpresswire.com
Cloud computing: Microsoft Azure ups the pressure on AWS
Adoption of Azure's cloud-computing offerings may have overtaken AWS in some cases, according to the 2022 State of the Cloud report.
Source: zdnet.com
---
DevSecOps Services and Solutions
47 Degrees offers broad DevSecOps services, helping clients adopt a holistic approach to software development, delivery, and security. If you're ready to innovate your DevSecOps strategy, or if you'd like to learn more about the many benefits of incorporating DevSecOps best practices into your software development cycle, we'd love to speak with you. We're here to help, so reach out to us when you're ready.