The security challenge in DevOps | DevSecOps News
May 16, 2022

•

|

3 minutes to read.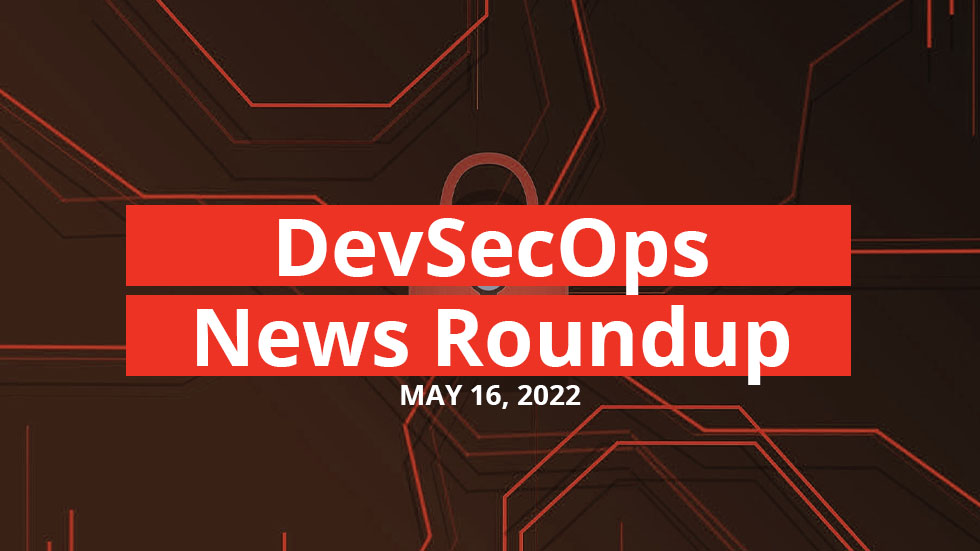 Presenting the DevSecOps News Roundup for early May, 2022.
NEWS
The security challenge in DevOps
There are many benefits for companies that adopt Agile development practices. But with the shortened development cycle that comes with DevOps, it also poses significant security challenges.
Source: Itweb.co.za
Worst-Case Scenarios: What Happens If You Don't Do DevSecOps?
DevSecOps uses a software engineering methodology to manage security. But is the DevSecOps approach necessary, or is the traditional way of doing security good enough? This article explores what happens if you skip the DevSecOps route.
Source: Cisco.com
When Evaluating New Software Vendors, DevSecOps is Key
Companies serching for and evaluating potential software vendors are being urged to look for vendors who practive DevSecOps. And that's because failure to prioritize security in the development process puts partners' software supply chains at risk.
Source: ChannelE2E
How to Get Started With Kubernetes the Right Way: DevOps Experts Weigh In
Many developers find it challenging to set up the necessary infrastructure on Kubernetes. In this article, experts discuss the best strategies to deploy Kubernetes seamlessly.
Source: ToolBox.com
Digital.ai Unveils the Future of Software Delivery with New Release of Its Leading AI-Powered DevOps Platform
Technology company Digital.ai reimagined the future of software delivery for tech-driven organizations with its industry-leading AI-Powered DevOps Platform. The Ascension platform is designed to empower both private and public sector organizations to "unify, secure, and generate predictive insights across the software lifecycle, increasing business value with integrated software delivery, and driving down technical debt through enterprise connections."
Source: Yahoo! Finance
What Are the Best DevOps Certifications to Have In 2022?
Certifications in DevOps can help boost your visibility and your skillset. But where do you start, and how do you choose a certification to pursue? This article provides a look at some of the most popular DevOps certifications available.
Source: Techgenix.com
Prioritizing Security a Challenge for Dev Teams
A new report explains why security has long been seen as an afterthought in the DevOps process. This article looks at this report, and highlights the need for attitude changes in DevOps teams and improved efforts when it comes to security.
Source: Securityboulevard.com
DevSecOps Will Drive DOD's JADC2 Implementation
Defense Information Systems Agency leaders highlighted a common approach to IT modernization at a recent conference. Military leaders praised DevSecOps and its ability to bridge the gap between legacy tools and more modern cloud applications, which is sorely needed in the Department of Defense's legacy environment.
Source: Governmentciomedia.com
When Security Meets Development: The DevSecOps Conundrum
DevSecOps can seem confusing at first. This article attemps to answer questions that often arise when one begins researching DevSecOps, and helps differentiate between DevSecOps and DevOps.
Source: Darkreading.com
---
DevSecOps Services and Solutions
47 Degrees offers broad DevSecOps services, helping clients adopt a holistic approach to software development, delivery, and security. If you're ready to innovate your DevSecOps strategy, or if you'd like to learn more about the many benefits of incorporating DevSecOps best practices into your software development cycle, we'd love to speak with you. We're here to help, so reach out to us when you're ready.