e.near takes over LX Scala conference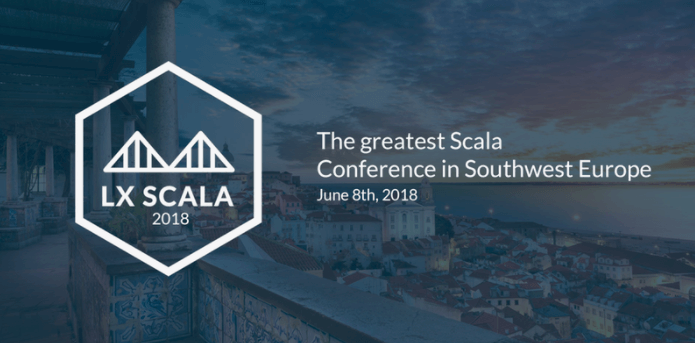 A few years ago, we formed LX Scala, an annual conference in Lisbon, Portugal held at the Microsoft Headquarters. The event is a community gathering and labor of love that sprouted from a great talk with the people of Codacy during our first ever Lambda World. But, as we are people of great ambitions, the idea of a small meetup turned into Portugal's first ever Scala conference.
We've had an incredible time over the last two years, and the love we invested in the community has come back tenfold. The conference would not have been a success without the selfless help of the e.near and the Codacy teams, especially from our good friend Sandra Wolf.
Now, with our increased focus on Lambda World in 2018, we knew it was time to hand the keys to the car over to Portugal. We're happy to announce that longtime LX Scala partners, e.near have agreed to take over the reins.
LX Scala 2018
LX Scala, hosted by e.near, will be held June 8th, 2018 at the Microsoft headquarters.
The one-day conference features one track of nine speakers and an awesome closing party. The day prior to the conference, June 7th, the Scala User Group Lisbon will host a meetup to kick things off.
So far, the conference has confirmed Jon Pretty as a speaker and will announce additional presentations as they're selected. If you think you might be a good candidate, you can submit to their CFP.
Just want to attend? Seats are limited so get your tickets quickly!
You can follow @lx_scala and use #LXScala to join in on the conversation and be updated when new information is available.