In-House or Outsource: The App Dilemma
•

November 05, 2012

•

|

3 minutes to read.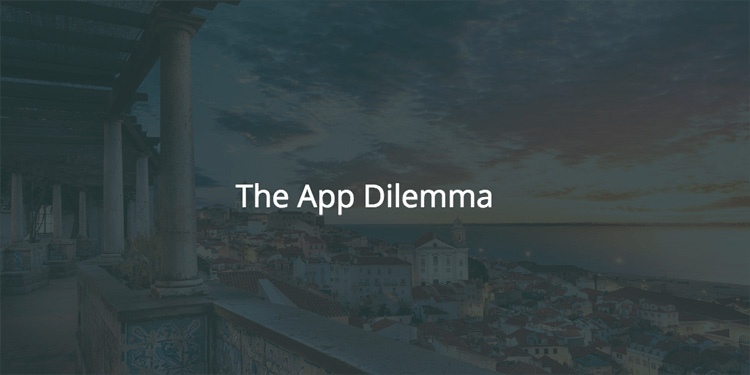 So, you've got an idea for an app. Or maybe you've decided that your company needs to go mobile. As you probably already know, this is just the beginning of a long process, and you'll have many decisions to make about the direction you want to take your project. Perhaps the biggest question, though, is this: should you hire a team of developers to build it in-house or outsource the work to a development studio?
To start, let's talk about the most important factor: cost. Mobile application developers don't come cheap, particularly seasoned developers with lots of experience and a variety of proficiencies. Not only that, but they're getting more expensive each year. According to a report by the professional consulting firm Robert Half International, salaries are expected to rise by 9% next year. "The most substantial rise comes for mobile applications developers, who earned $85,000 – $122,500 this year but will make $92,750 – $133,500 in 2013 (starting compensation)," Geekwire reported.
That's not all, though. Any employee is never going to cost only the amount of their salary. Earlier this year, GetHired.com created an infographic (update: infographic removed on source site) detailing how the cost of employees begins as soon as you start your search for a candidate. From posting a job and reviewing applicants, through the interview process to selecting a candidate, initial costs can amount to as much as nearly $20,000.
After that person is hired, according to Northwest Staffing Resources, the true cost of an employee is their hourly rate, plus an additional cost of 56.55 percent of the wage rate. These additional costs come in the form of mandatory costs required by law, hiring costs incurred before the employee even starts work, and discretionary costs for vacation pay, holiday pay, and other benefits. This means that if a developer is paid $50 per hour, the actual cost of that one employee is $78.275 per hour, or nearly an extra $60,000 per year.
It's considerably less costly to hire a team of people that has already been assembled to work on individual projects for you. Hiring a development studio means that you'll keep your overheads low. You won't have to pay for the team's benefits or office space, since those costs are already covered when you hire them.
Next, let's talk people. It's not easy finding the perfect team of people to build something for you. It may take just as long for them to gel professionally and creatively. Development studios already have a team at your disposal, often with a variety of proficiencies, who have already been working together and have cultivated a rapport.
When you have a team of developers in-house, yes, there is an advantage to having direct access to them. However, everyone else in the company also has direct access to them. Many in-house teams become bogged down by other projects or have difficulty focusing on the project that you need them to focus on.
Lastly, there's the consideration of your timeline. It takes time to post jobs, interview candidates, and hire an in-house team. A development studio already has their team assembled and ready to go. This means that a product will reach the market faster than if you had to hire your own team.
So, with all that in mind, what are you waiting for? If you've got a project idea, drop us a line today and let us build your next product with you. You can also reach us through Twitter and Facebook.