Join us for Lambda World 2017 in Cádiz, Spain!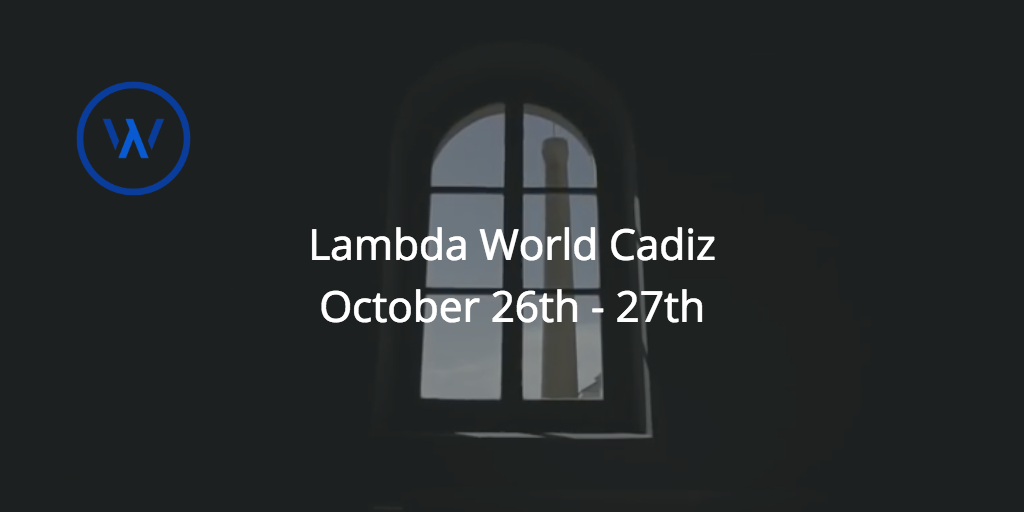 This October, we'll be welcoming scores of engineers, technical leaders, and fans of functional programming to Cádiz, Spain for the 3rd Annual Lambda World.
Lambda World is the largest functional programming conference in Southwestern Europe and will take place Thursday, October 26th through Friday, October 27th. The event features a Typelevel unconference, a Scala Center Spree, workshops, a full day of speaker presentations on various functional programming languages and technologies, and plenty of networking opportunities and an awesome party to close things out.
Here is a preview of what we have in-store for you:
Day One:
The Typelevel Unconference will run from 10:30 - 13:30 and feature presentations by speakers and attendees on Functional Programming topics and tools.
Following the lunch break, the Scala Center has organized a Spree hosted by Jorge Vicente. He'll be introducing actionable issues and offer continuous help to anyone that needs it. Jorge's goal is to make sure everyone enjoys hacking collaboratively on Scala ecosystem projects. You can find more information here: Scala Center Spree (Link no longer active).
Attendees can also choose to attend some of the workshops being offered (included in the ticket price):
Plus more to be announced soon…
Day Two: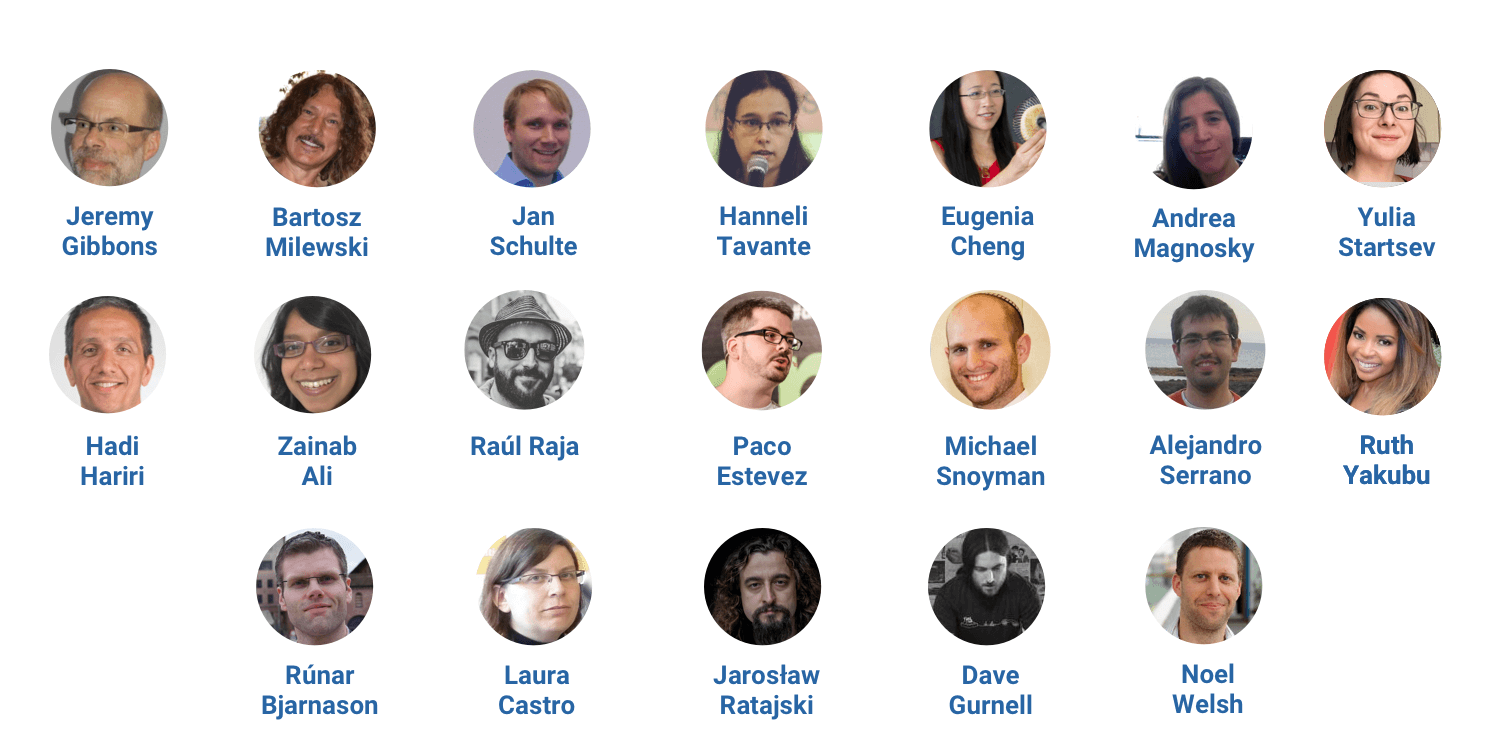 Friday will be a full day of presentations on two separate tracks - House Curry and House Howard. Doors open bright and early for breakfast at 08:00 with the opening keynote by Dr. Eugenia Cheng beginning at 09:00. There will be plenty of breaks throughout the day to grab a coffee or a bite to eat and network with speakers, sponsors, and other attendees. The midday keynote will be Bartosz Milewski with his talk, Profunctor Optics: The Categorical Approach. Presentations wrap-up at 18:30 - 19:30 with a closing keynote by Jeremy Gibbons entitled APLicative Programming with Naperian Functors.
If you've ever been to a 47 Degrees' event, you'll know we like to have a good time. This year's closing party will be no different. Held once again at the infamous Castillo de Santa Catalina (courtesy of our sponsor, Ayuntamiento de Cádiz), we're going to end the event in style.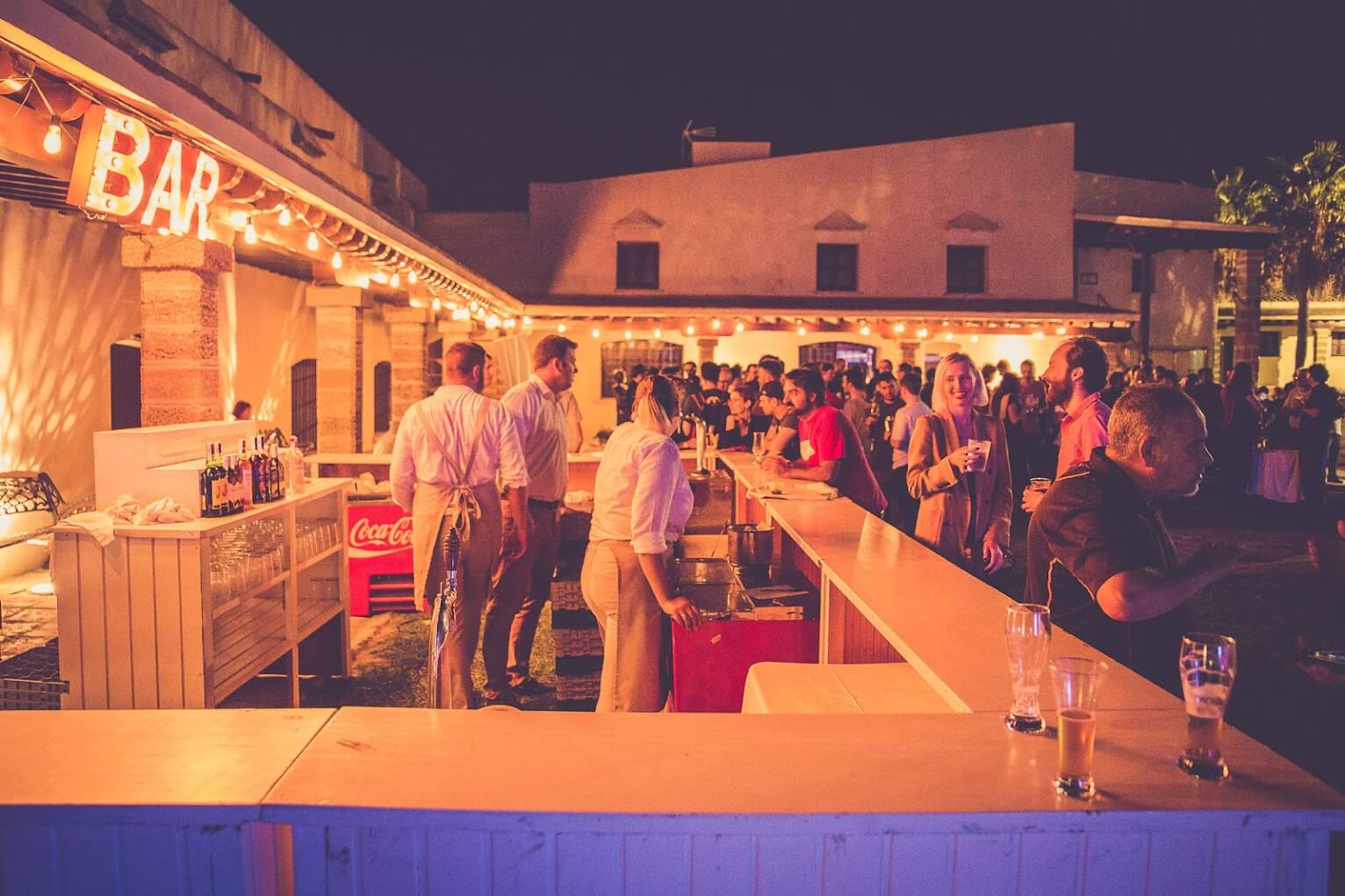 Inside this old fortress built in the 17th century, attendees can enjoy a rock concert, food trucks, drinks of both the alcohol and non-alcoholic variety (whatever floats your boat). Then, when you're properly Lambda'd out, we'll unleash a mass of functional programmers into the streets of our beloved city of Cádiz to explore all the wonders this ancient port town has to offer.
Bringing your family?
We're so fond of Cádiz that we want to make this programming conference a chance for your family to vacation while you code. If you're planning on bringing your partner, kids, or both, we've set up some tourist activities they can take a part in during the day. If you're bringing young kids and need cradles or strollers to help make your travel experience as easy as possible, the conference will be glad to provide them (just get in touch in advance).
Come for the conference, stay for the weekend and enjoy exploring the oldest still inhabited city in Europe.
About Lambda World:
Lambda World takes place October 26th - 27th, in Cádiz, Spain and is hosted by 47 Degrees in conjunction with the Scala and Java communities of Spain. The event takes place at the Palacio de Congresos, an old tobacco factory near the beach. You can find more details at Lambda.world.
We would also like to give a big thanks to all of our sponsors, this non-profit event wouldn't be possible without you:
Gold Sponsors:
Silver Sponsors:
Bronze Sponsors:
Additional support thanks to: Lambda World supporters
A look back at Lambda World 2016
You can check out videos, including all speaker presentations, from the 2016 event here: