Lambda World Cádiz Call for Papers Now Open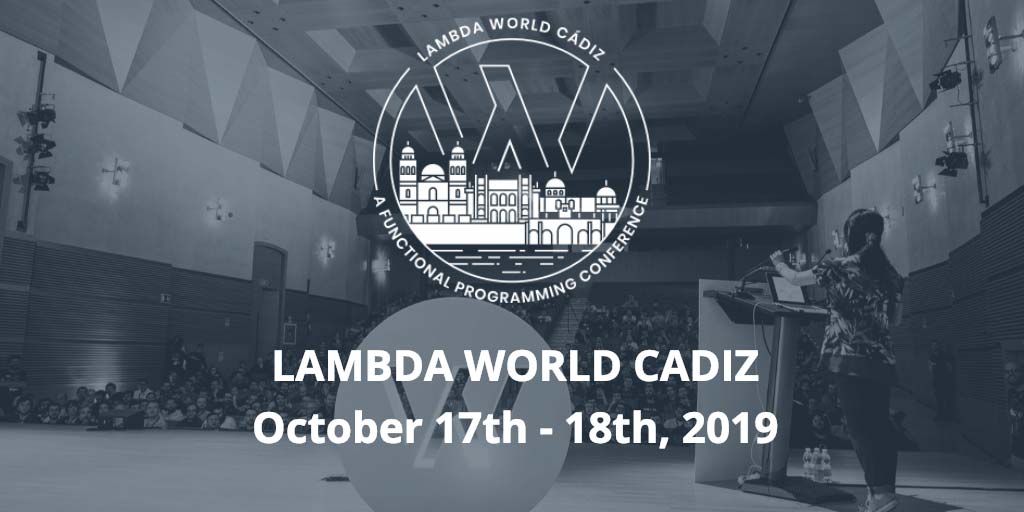 This October, we'll be returning to Cádiz, Spain for the 5th Annual Lambda World conference! The event will run from October 17th - 18th and feature presentations, workshops, networking, and more on Functional Programming languages, toolsets, and topics from some of the brightest minds in the community.
We're currently looking for speakers like you!
Call-for-Papers
Our CFP is now open! If you're interested in giving a talk or hosting a workshop during the event, please submit to the Lambda World Cádiz CFP to be considered! The deadline for submissions is June 1st, 2019.
Not interested in speaking, but have someone you'd love to see there? Let us know by filling out the LW Suggestion form.
Sponsorship Opportunities
Lambda World is a non-profit event and couldn't happen without the support of awesome sponsors. If you or your company are interested in sponsorship opportunities, please reach out to [email protected]
A look back at Lambda World Cádiz 2018
You can check out videos, including all speaker presentations, from the 2018 event here:
2018 Lambda World photo gallery
Lambda World Seattle
In 2018, we also expanded to feature a second event in the United States. We'll have more information on Lambda World Seattle happening in the spring of 2020 later this year.
Stay up-to-date with all things Lambda World by following @Lambda_World and checking out #LambdaWorld