Lambda World News | Functional Programming Headlines for the week of August 30th, 2021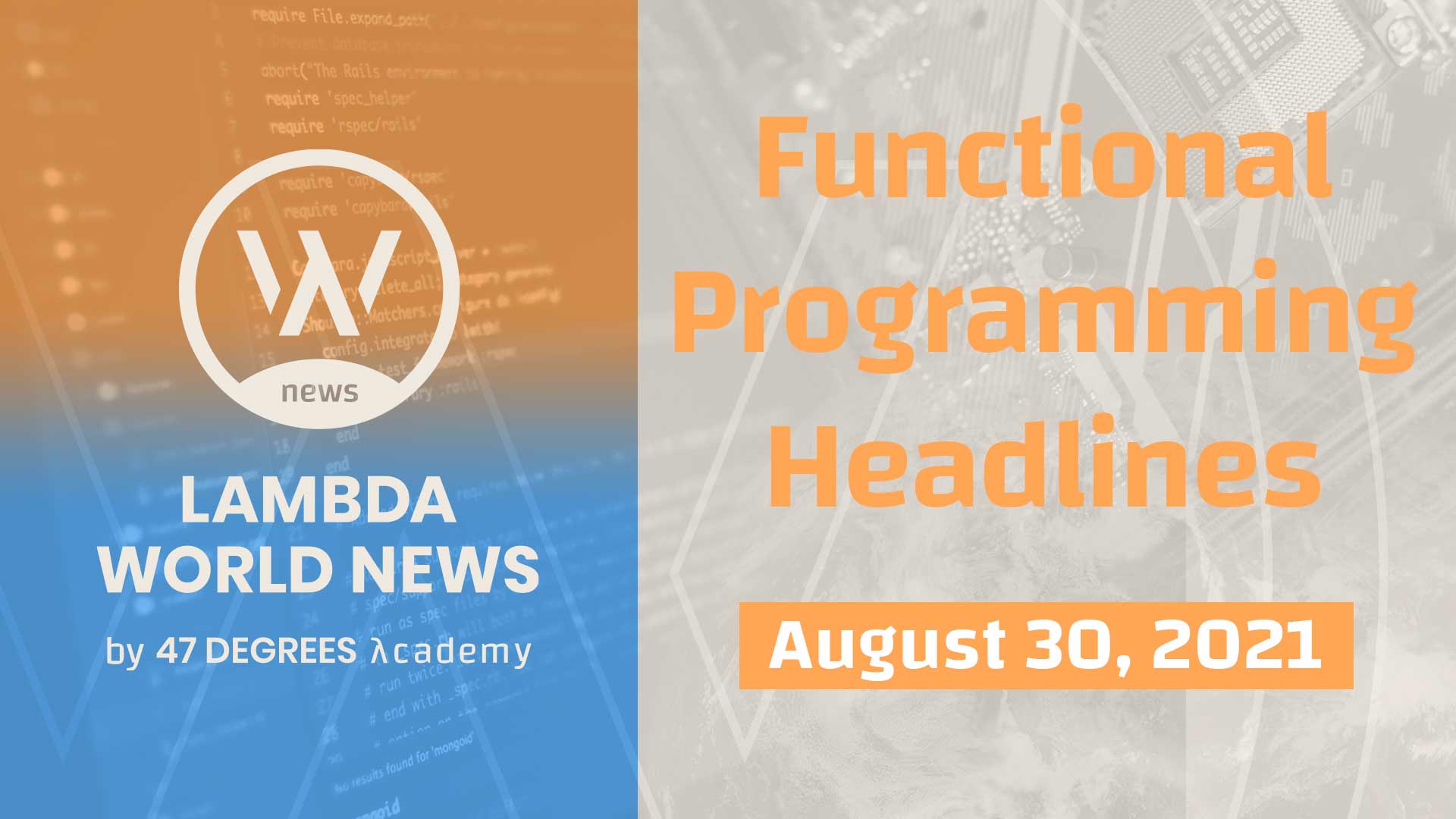 Here's a quick look from Lambda World News at some of the recent items making news in the Functional Programming community.
NEWS

Kotlin 1.5.30 | The latest version of Kotlin includes many experimental language and standard library features that are planned for release in Kotlin 1.6.0. Read more about this version here: Kotlin 1.5.30 Is Now Available!

GHC 9.2.1-rc1 | The 9.2.1 release candidate of the The Glasgow Haskell Compiler was recently released, showing off a number of exciting features coming to GHC 9.2. Read more about this release here: GHC 9.2.1-rc1 is now available!

http4k 4.12.0.0 | The latest version of http4k upgrades some dependency versions, including Kotlin to 1.5.30. Read the changelog here: http4k 4.12.0.0 changelog
---
SUGGESTED READS

Java to Kotlin: A Refactoring Guidebook by Duncan McGregor and Nat Pryce
---
UPCOMING EVENTS

Haskell Love
September 10th, 2021
haskell.love

RustConf
September 14th, 2021
rustconf.com

Scale By The Bay
October 28th-29th, 2021
www.scale.bythebay.io

ScalaCon
November 2nd-5th, 2021
scalacon.org
---
SUBMISSIONS
If you've got a news tip to share, a book to plug, or an upcoming event to promote, send the info to us at [email protected] for consideration.
---
Lambda World News is a web series bringing you the latest news from the Functional Programming community including library releases, suggested reads, upcoming events, and more. Subscribe to the 47 Degrees YouTube channel and turn on notifications so you're alerted when we publish new episodes.
Lambda World News is a 47 Degrees Academy production.