New releases for Swift Playgrounds, Kotlin, and more FP news | Lambda World News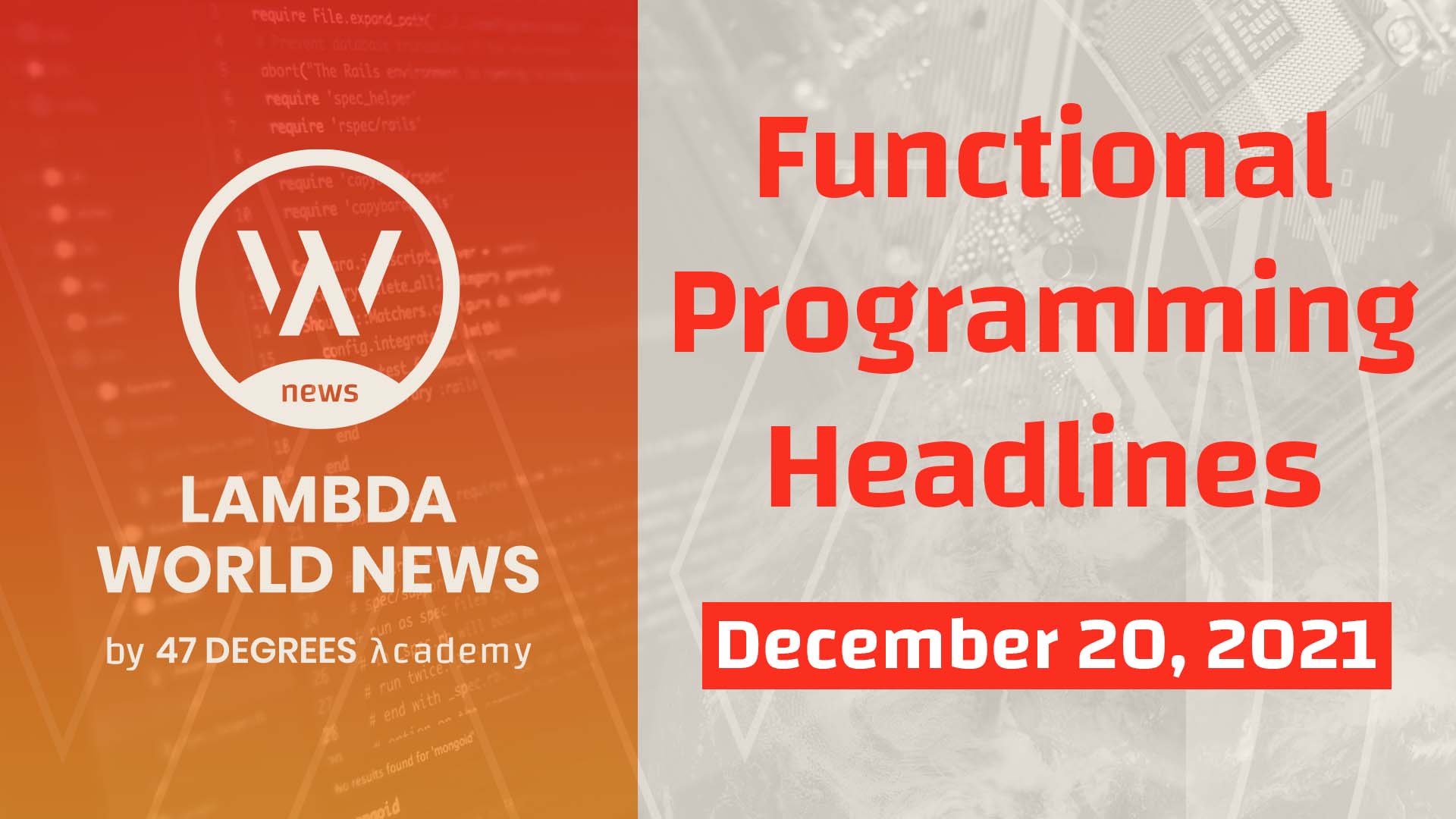 Here's a quick look from Lambda World News at some of the recent items making news in the Functional Programming community.
NEWS

Swift Playgrounds 4.0 | The latest version of Swift Playgrounds lets you build iPhone and iPad apps with SwiftUI right on your iPad, and it shows live updates as you make changes. See what else is new here: Swift Playgrounds

Kotlin 1.6.10 | A new version of the Kotlin programming language was recently released. This version is a bug fix release for Kotlin 1.6.0. Check out the changelog here: Kotlin 1.6.10

sbt 1.5.7 | Version 1.5.7 of sbt is a patch release that fixes a denial of service vulnerability. Read more about the latest version of this interactive build tool for Scala here: sbt 1.5.7

Gradle 7.3.2 | Gradle 7.3.2 is a patch release that fixes various problems and updates the Scala plugin to support Scala 3. Read more about the new update for this multi-language build tool here: Gradle Release Notes
---
SUGGESTED READS

Scala 3 Programming for Beginners: An Introduction to Learn the Scala 3 Programming Language with Tutorials and Hands-On Examples by Nathan Metzler
---
UPCOMING EVENTS

Lambda Days
February 10-11, 2022
lambdadays.org

Scala Love
February 11, 2022
CFP
---
SUBMISSIONS
If you've got a news tip to share, a book to plug, or an upcoming event to promote, send the info to us at [email protected] for consideration.
---
Lambda World News is a web series bringing you the latest news from the Functional Programming community including library releases, suggested reads, upcoming events, and more. Subscribe to the 47 Degrees YouTube channel and turn on notifications so you're alerted when we publish new episodes.
Lambda World News is a 47 Degrees Academy production.