New releases for Rust, Metals, and more FP news | Lambda World News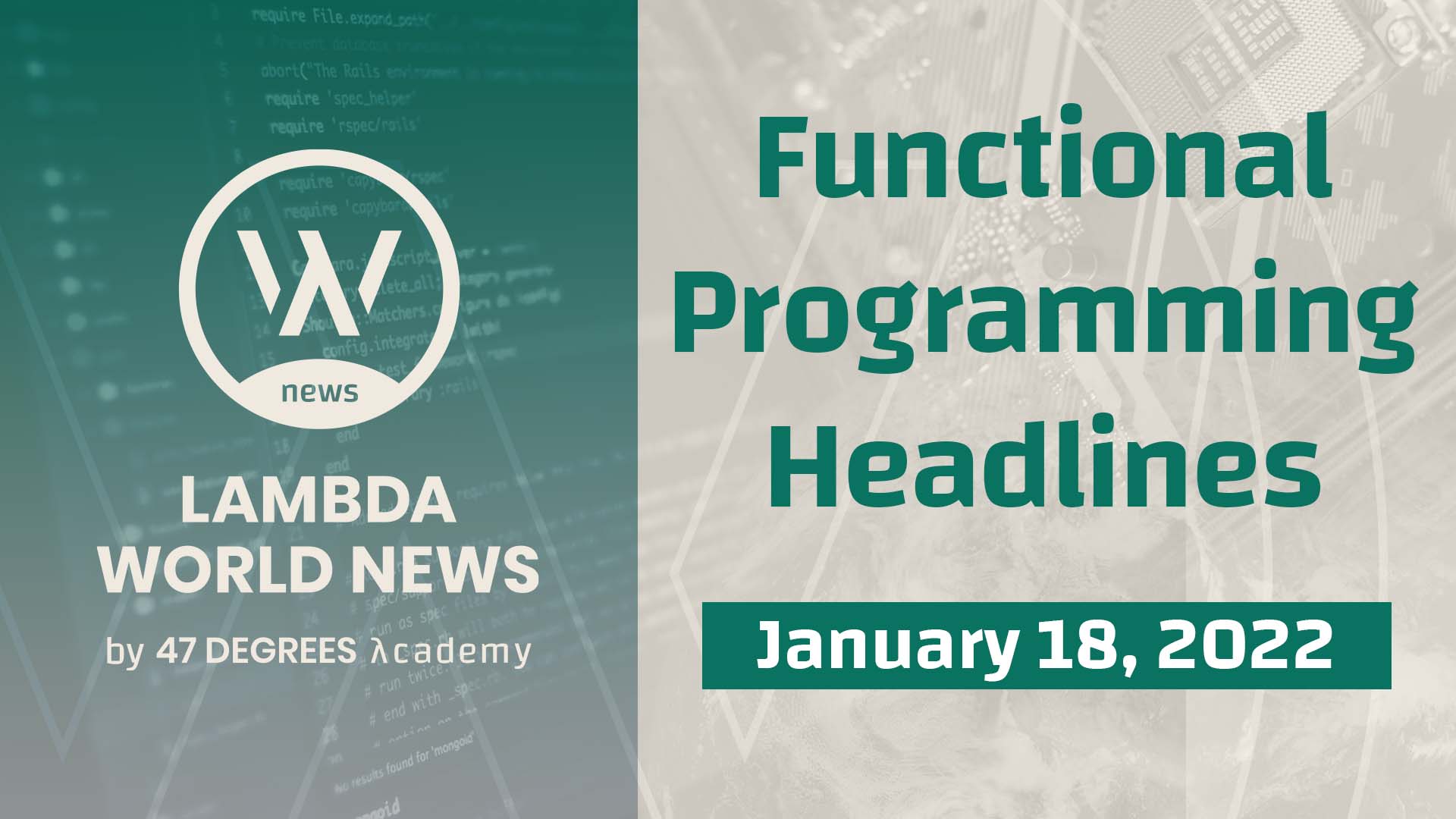 Here's a quick look from Lambda World News at some of the recent items making news in the Functional Programming community.
NEWS

Rust 1.58.0 | Rust 1.58.0 adds captured identifiers in format strings, library stabilizations, and more. See what else is new in the latest version of the Rust programming language here: Announcing Rust 1.58.0

Scala Native v0.4.3-RC2 | A new release candidate of Scala Native adds Scala 3 support and fixes bugs found in the previous release candidate. Read more about the update of this Scala compiler here: Scala Native v0.4.3-RC2

http4k 4.17.9.0 | A new version of http4k adds mapping for enum() in lenses. Check out the changelog to see more about the latest version of this functional toolkit for Kotlin HTTP applications here: http4k 4.17.9.0

Metals v0.11.0 | The latest version of Metals adds CFR class file viewer, basic Java support, and much more. Read about everything new in the latest version of this Scala language server here: Metals v0.11.0 - Aluminium

Kubernetes is moving on from dockershim | Kubernetes is removing dockershim in the upcoming v1.24 release. Read about the decision here: Kubernetes is Moving on From Dockershim

Scala 2.13.8 | The Scala team at Lightbend announced the release of Scala 2.13.8, which makes REPL work again on Mac M1, as well as a few other fixes. Read more about this version in the changelog here: Scala 2.13.8
---
SUGGESTED READS

Practical Server Side Swift - Third Edition by Tibor Bödecs
---
UPCOMING EVENTS

Lambda Days
February 10-11, 2022
lambdadays.org

Scala Love
February 11, 2022
scala.love
---
SUBMISSIONS
If you've got a news tip to share, a book to plug, or an upcoming event to promote, send the info to us at [email protected] for consideration.
---
Lambda World News is a web series bringing you the latest news from the Functional Programming community including library releases, suggested reads, upcoming events, and more. Subscribe to the 47 Degrees YouTube channel and turn on notifications so you're alerted when we publish new episodes.
Lambda World News is a 47 Degrees Academy production.