Lambda World News | Functional Programming Headlines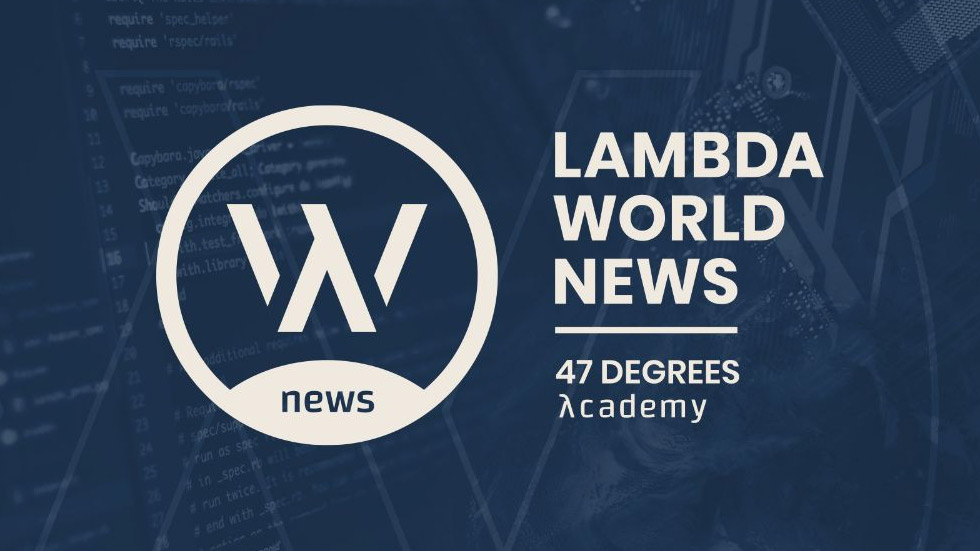 Here's a quick look from Lambda World News at some of the recent items making news in the Functional Programming community.
NEWS

Scala Native 0.4.0 | A new version of Scala Native adds support for Scala 2.12 and 2.13. Read about the changes here: Scala Native 0.4.0

Kotlin Multiplatform Survey | The results of the first Kotlin Multiplatform Survey have been published. Explore the results here: Kotlin Multiplatform Survey results

Rustdoc Team Changes | Membership changes to the Rustdoc team have brought improvements to this document generation tool for Rust projects. Check out the release notes here: Changes to the Rustdoc team

Swift HTTP Structured Headers | A pre-release of Swift HTTP Structured Headers was announced. Read all about this open source package here: Introducing Swift HTTP Structured Headers

Akka 2.6.11 | A new patch release of Akka (a toolkit for building highly concurrent, distributed, and resilient message-driven applications for Java and Scala) was just released. Read about the improvements and bug fixes here: Akka 2.6.11
---
SUGGESTED READS

Essential Effects by Adam Rosien
---
UPCOMING EVENTS

Domain Driven Design Europe 2021
February 4th-5th, 2021
dddeurope.com

Scala Love
February 13th, 2021
inthecity.scala.love

Lambda Days 2021
February 16th-19th, 2021
lambdadays.org/lambdadays2021

IntelliJ IDEA Conf
February 25th-26th, 2021
jetbrains.com/lp/intellijidea-20-anniversary/
---
SUBMISSIONS
If you've got a news tip to share, a book to plug, or an upcoming event to promote, send the info to us at [email protected] for consideration.
---
Lambda World News is a web series bringing you the latest news from the Functional Programming community including library releases, suggested reads, upcoming events, and more. Subscribe to the 47 Degrees YouTube channel and turn on notifications so you're alerted when we publish new episodes.
Lambda World News is a 47 Degrees Academy production.