Lambda World News | Episode 1
This premiere episode of Lambda World News features an interview with Raúl Raja, one of the maintainers of the Arrow library for Kotlin, who chats with us about the recent developments on coroutines, suspensions, and continuations. And, of course, this episode includes recent news from the Functional Programming community. Here's what's covered on this episode:
NEWS

Kotlin 1.4 | JetBrains recently held its Kotlin 1.4 Online Event, featuring talks and Q&A sessions with the Kotlin development team. More details and videos from the event are here: Kotlin 1.4 Online Event

Swift 5.3 | Swift was recently updated to version 5.3. Read more about the latest version here: Swift 5.3 released

Mu-Haskell 0.4 | Mu-Haskell's version 0.4 released on October 14th. Read more about the latest version of this library for developing a microservices architecture here: Mu-Haskell 0.4

F# 5 | A recent announcement revealed that a new version of F#—the open-source, cross-platform fp language for .NET—will ship alongside the new .NET 5, which is making its debut on November 10th at the virtual .NET Conf 2020. Read about it here: Final Go-Live .NET 5 Release Candidate Ships Ahead of Nov. 10 Debut

MongooseIM 4.0 | Erlang Solutions recently released a new version of its scalable enterprise instant messaging solution, MongooseIM. Read about it here: What's new in MongooseIM 4.0

Dotty/Scala 3 | Work continues on the Dotty project, bringing it ever closer to graduating to Scala 3. Read more about it here: Scala 3 - A community powered release
---
SUGGESTED READS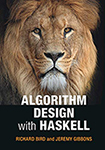 Algorithm Design with Haskell by Jeremy Gibbons and Richard Bird
Things you need to know about JVM (that matter in Scala) by Mateusz Kubuszok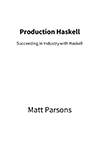 Production Haskell: Succeeding in Industry with Haskell by Matt Parsons
---
UPCOMING EVENTS

Haskell eXchange 2020
November 4th-5th, 2020
skillsmatter.com
Ticket Contest We've got Haskell eXchange tickets to give away! If you'd like to enter this contest, all you have to do is retweet this tweet with the reason you want to attend Haskell eXchange or your favorite Haskell feature, and include the hashtag #HaskellX and tag @skillsmatter.

Reactive Summit
November 10th, 2020
reactivesummit.org

Scale by the Bay
November 12th-13th, 2020
scale.bythebay.io

jLove
December 4th-5th, 2020
jlove.konfy.care
---
SUBMISSIONS
If you've got a news tip to share, a book to plug, or an upcoming event to promote, send the info to us at [email protected] for consideration.
---
Lambda World News is a web series bringing you the latest news from the Functional Programming community including library releases, suggested reads, upcoming events, and more. Subscribe to the 47 Degrees YouTube channel and turn on notifications so you're alerted when we publish new episodes.
Lambda World News is a 47 Degrees Academy production.