Lambda World News | Functional Programming Headlines for the week of March 15th, 2021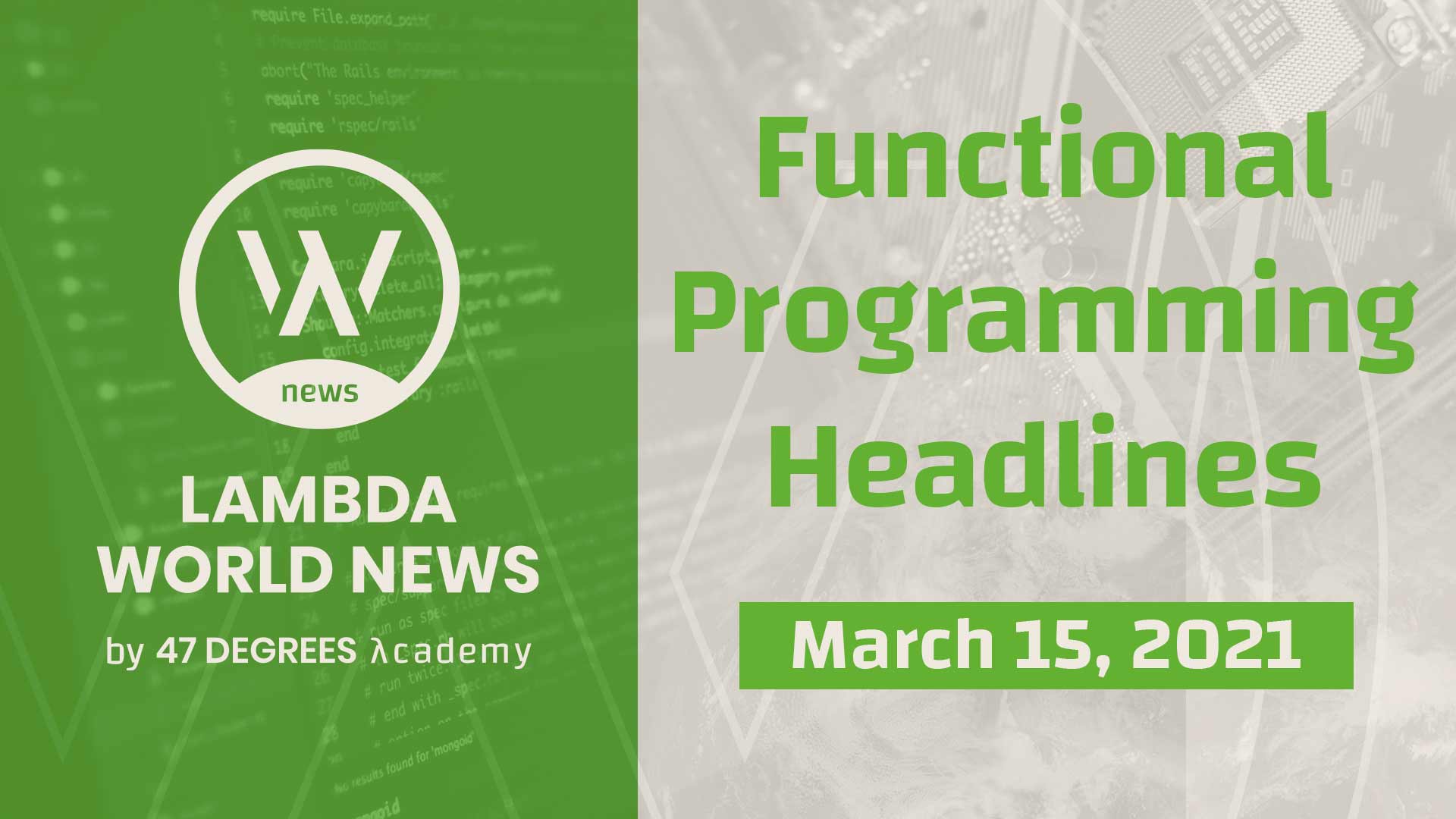 Here's a quick look from Lambda World News at some of the recent items making news in the Functional Programming community.
NEWS

sbt 1.4.9 | sbt 1.4.9 is a patch release that fixes the IntelliJ import breakages. Read about the update here: sbt 1.4.9

Google Summer of Code | The Scala Center has been accepted as a mentor organization for this year's Google Summer of Code. Read more about it here: Scala Center at GSOC 2021

Kotlin Early Access Preview | You can participate in the Kotlin Early Access Preview (EAP) to try out the latest Kotlin features before they are released. Learn how here: Kotlin EAP

FSML 0.3.0 | A new version of FSML, an OCaml library for describing and simulating synchronous finite state machines, was recently released. Read about version 0.3.0 here: FSML 0.3.0

Babashka SQL Pods 0.0.3 | Version 0.0.3 of Babashka SQL Pods was just released. Pods like this are used as a Clojure library by Babashka—a native Clojure interpreter for scripting. Read about version 0.3.0 here: Babashka SQL pods 0.0.3
---
SUGGESTED READS

How to Build Android Apps with Kotlin by Alex Forrester, Eran Boudjnah, and Jomar Tigcal
---
UPCOMING EVENTS

µCon
April 13th-14th, 2021
mu-con.com

ScalaCon
May 18th-21st, 2021
scalacon.org
---
SUBMISSIONS
If you've got a news tip to share, a book to plug, or an upcoming event to promote, send the info to us at [email protected] for consideration.
---
Lambda World News is a web series bringing you the latest news from the Functional Programming community including library releases, suggested reads, upcoming events, and more. Subscribe to the 47 Degrees YouTube channel and turn on notifications so you're alerted when we publish new episodes.
Lambda World News is a 47 Degrees Academy production.