Lambda World News | Functional Programming Headlines for the week of May 3rd, 2021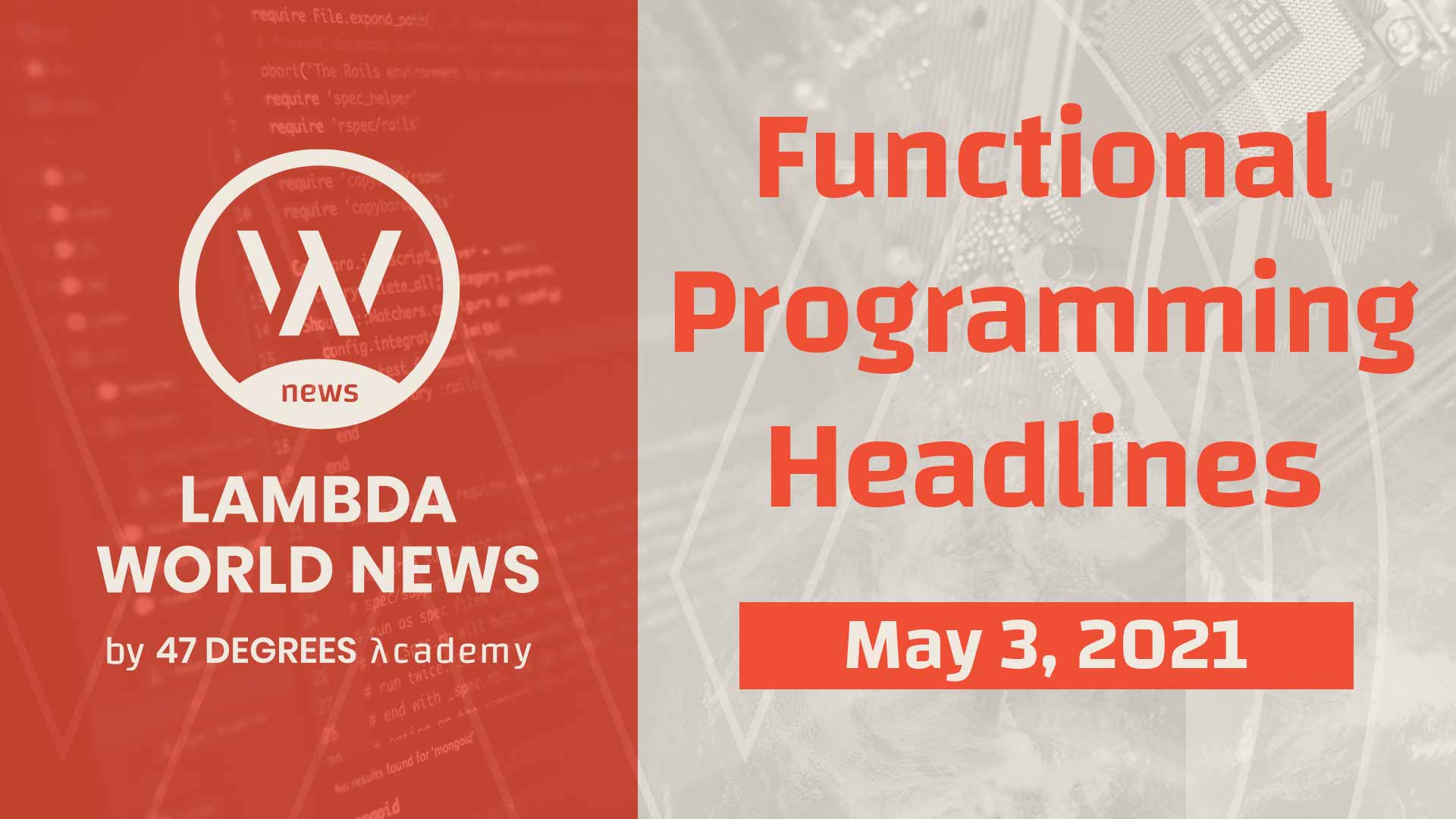 Here's a quick look from Lambda World News at some of the recent items making news in the Functional Programming community.
NEWS

Swift 5.4 | The newly released Swift 5.4 includes a variety of language and tooling improvements. Read the release notes here: Swift 5.4

sbt 1.5.1 | sbt 1.5.1—a patch release for this open-source build tool for Scala and Java—is out now. Read the release notes here: sbt 1.5.1

Facebook Joins the Rust Foundation | Facebook has committed to sustaining and growing the Rust language by joining the Rust Foundation. Read about it here: Facebook joins the Rust Foundation

GHC 9.2.1-alpha2 | The second alpha release in the 9.2.1 series of the Glasgow Haskell Compiler was recently released. Read more about it here: GHC 9.2.1-alpha2
---
SUGGESTED READS

Advanced Analytics with PySpark by Akash Tandon,Sandy Ryza, Uri Laserson, Sean Owen, and Josh Wills
---
UPCOMING EVENTS

YOW! Lambda Jam 2021
May 5th-6th, 2021
yowconference.com

ScalaCon
May 18th-21st, 2021
scalacon.org
---
SUBMISSIONS
If you've got a news tip to share, a book to plug, or an upcoming event to promote, send the info to us at [email protected] for consideration.
---
Lambda World News is a web series bringing you the latest news from the Functional Programming community including library releases, suggested reads, upcoming events, and more. Subscribe to the 47 Degrees YouTube channel and turn on notifications so you're alerted when we publish new episodes.
Lambda World News is a 47 Degrees Academy production.