The State of Haskell Survey, Metals, and more FP news | Lambda World News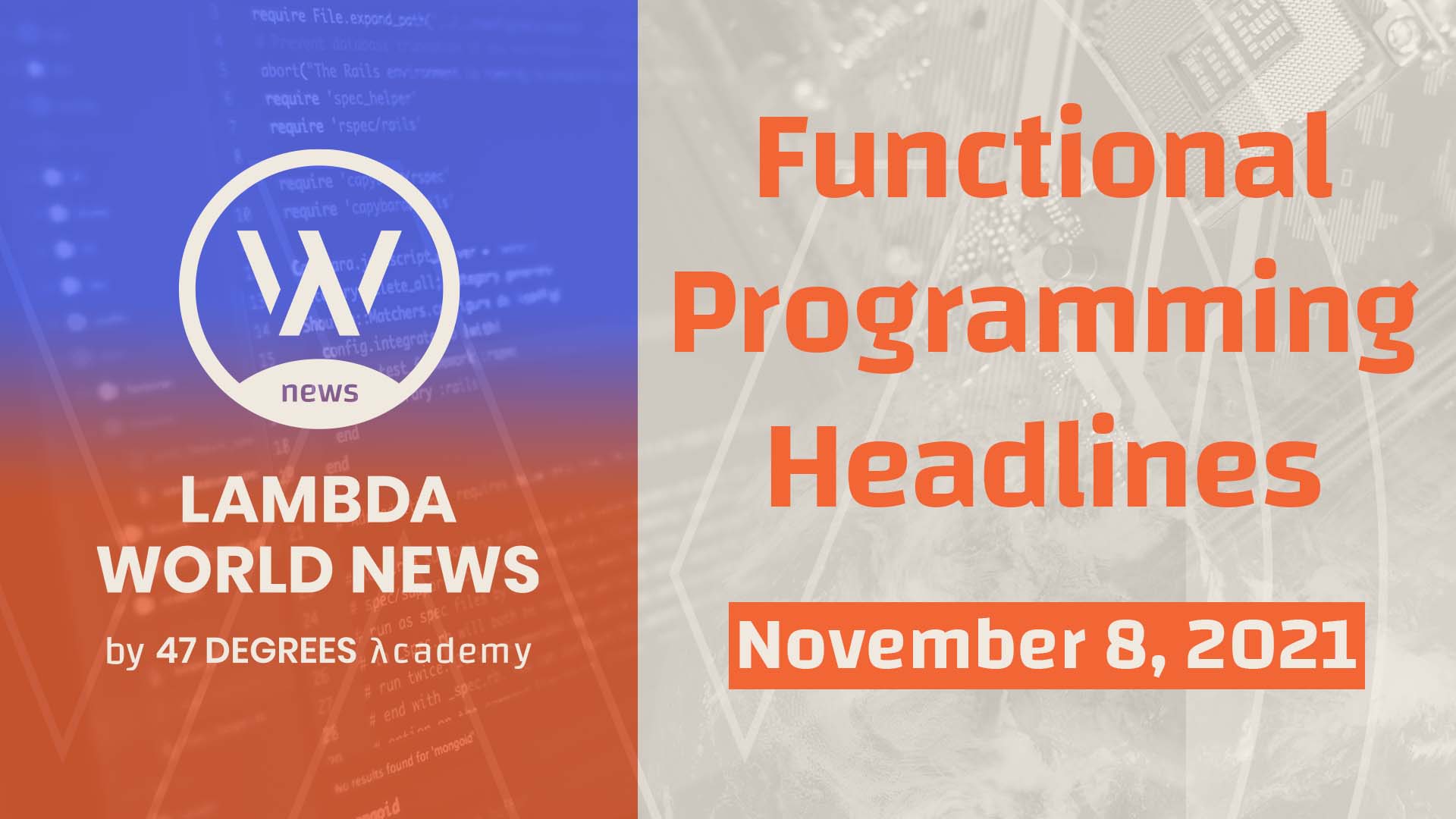 Here's a quick look from Lambda World News at some of the recent items making news in the Functional Programming community.
NEWS

Ktor 1.6.5 | Ktor 1.6.5 was recently released. See what's new in this open source asynchronous framework for creating microservices, web applications, and more by checking out the changelog here: Ktor 1.6.5

Scala 2.13.7 | Scala 2.13.7 is a minor release that improves compatibility with Scala 3, Java Development Kit 16/17/18, and Android. See the changelog here: Scala 2.13.7

http4k 4.16.3.0 | The latest release of http4k provides upgrades for some dependency versions of this functional toolkit for Kotlin HTTP applications. View the changelog here: http4k 4.16.3.0

2021 State of Haskell Survey | The State of Haskell Survey aims to better understand what people think of the Haskell programming language, together with its ecosystem and community. The 2021 survey opened on Nov. 1, and remains open until Nov. 15. You can participate in the survey here: 2021 Survey

Metals v0.10.9 | Metals v0.10.9 adds support for Scala 2.13.7. See the full changelog here: Metals v0.10.9 - Tungsten
---
SUGGESTED READS

Beginner's Guide to Kotlin Programming by John Hunt
---
UPCOMING EVENTS

Colombia Scala meetup
November 9th, 2021
47deg.com

Haskell eXchange 2021
November 15th-17th, 2021
skillsmatter.com/haskellx2021

Scala Love
February 11, 2022
CFP
---
SUBMISSIONS
If you've got a news tip to share, a book to plug, or an upcoming event to promote, send the info to us at [email protected] for consideration.
---
Lambda World News is a web series bringing you the latest news from the Functional Programming community including library releases, suggested reads, upcoming events, and more. Subscribe to the 47 Degrees YouTube channel and turn on notifications so you're alerted when we publish new episodes.
Lambda World News is a 47 Degrees Academy production.