Updates for Gradle, frameless, and more FP news | Lambda World News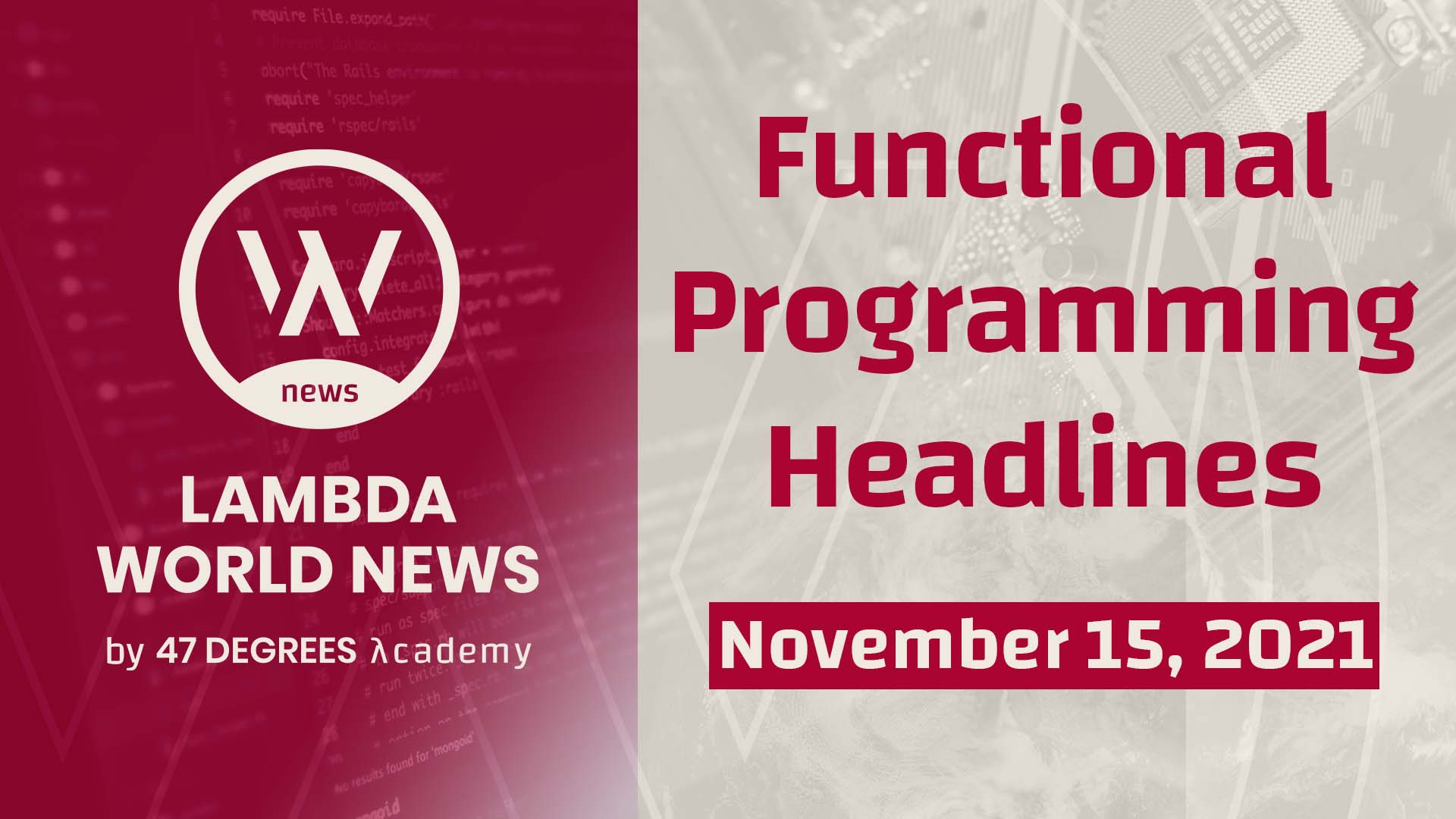 Here's a quick look from Lambda World News at some of the recent items making news in the Functional Programming community.
NEWS

Gradle 7.3 | The release of Gradle 7.3 adds support for Java 17 and Scala 3, as well as other features and fixes. Read more about it here: Gradle Release Notes

frameless v0.11.0 | A new version of frameless adds Scala 2.13 and Spark 3 support, along with other additions and fixes. Read more about the latest version of this Scala library for working with Spark using more expressive types here: frameless v0.11.0

Erlang website | The Erlang/OTP team recently announced the launch of the new Erlang.org website. Although the design and content are largely unchanged, the new site was built using Erlang + Jekyll + Bootstrap. Check it out here:: Announcing the new erlang.org
---
SUGGESTED READS

Beginning Apache Spark 3: With DataFrame, Spark SQL, Structured Streaming, and Spark Machine Learning Library - 2nd Edition by Hien Luu
---
UPCOMING EVENTS

Haskell eXchange 2021
November 15th-17th, 2021
skillsmatter.com/haskellx2021

Scala Love
February 11, 2022
CFP
---
SUBMISSIONS
If you've got a news tip to share, a book to plug, or an upcoming event to promote, send the info to us at [email protected] for consideration.
---
Lambda World News is a web series bringing you the latest news from the Functional Programming community including library releases, suggested reads, upcoming events, and more. Subscribe to the 47 Degrees YouTube channel and turn on notifications so you're alerted when we publish new episodes.
Lambda World News is a 47 Degrees Academy production.