Updates for kotlinx.serialization, Jetpack Compose, and more FP news | Lambda World News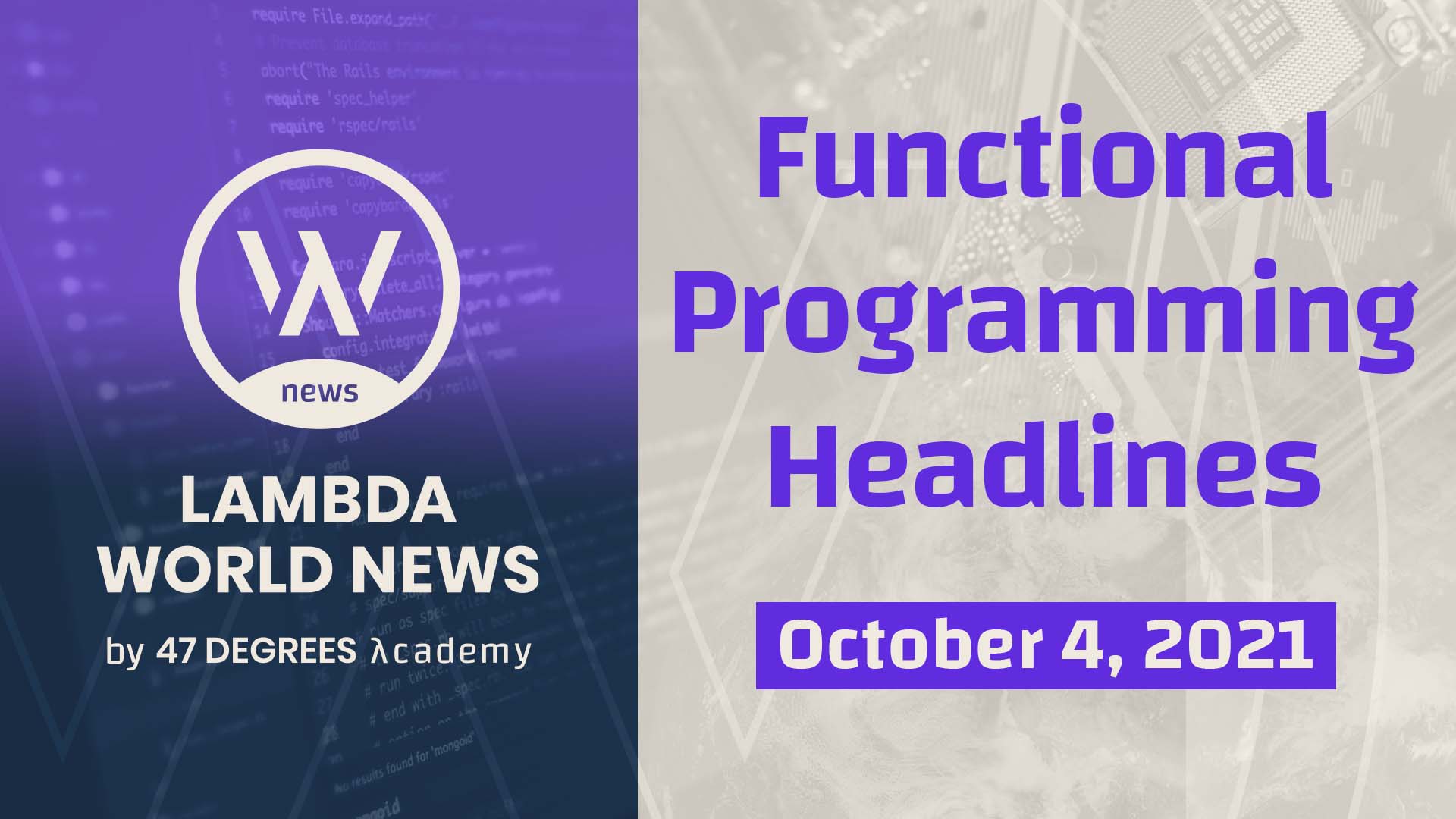 Here's a quick look from Lambda World News at some of the recent items making news in the Functional Programming community.
NEWS

kotlinx.serialization 1.3 | A new version of the Kotlin serialization library adds changes mostly focused on broadening its JSON serialization capabilities. Read more about this latest version here: kotlinx.serialization 1.3 Released

Jetpack Compose 1.0.3 | The latest version of Jetpack Compose now works with Kotlin 1.5.30. Check out the other changes in this version of Android's modern toolkit for building native UI here: Jetpack Compose 1.0.3

Akka Serverless Scala SDK | There's a new Scala SDK for Lightbend's Akka Serverless. Here's a quickstart guide with more information: Scala SDK for Akka Serverless

IntelliJ Rust v156 | IntelliJ Rust v156 adds new features, fixes, and improvements. Read more about the latest version of this Rust plugin for the IntelliJ Platform here: IntelliJ Rust Changelog #156

Introduction to Roc | Roc is a new purely functional programming language built for speed and ergonomics. It's still a work in progress, but check out this introduction to Roc by Richard Feldman: A Taste of Roc
---
SUGGESTED READS

Swift in 30 Days: Build iOS Apps by Learning Swift, Xcode, and SwiftUI in Just Four Weeks by Gaurang Ratnaparkhi
---
UPCOMING EVENTS

ElixirConf
October 12th-13th, 2021
elixirconf.com

Scale By The Bay
October 28th-29th, 2021
www.scale.bythebay.io

ScalaCon
November 2nd-5th, 2021
scalacon.org

Haskell eXchange 2021
November 15th-17th, 2021
skillsmatter.com/haskellx2021
---
SUBMISSIONS
If you've got a news tip to share, a book to plug, or an upcoming event to promote, send the info to us at [email protected] for consideration.
---
Lambda World News is a web series bringing you the latest news from the Functional Programming community including library releases, suggested reads, upcoming events, and more. Subscribe to the Xebia Functional (formerly 47 Degrees) YouTube channel and turn on notifications so you're alerted when we publish new episodes.
Lambda World News is a 47 Degrees Academy production.