New Clio version, a Kotlin preview release and more FP news | Lambda World News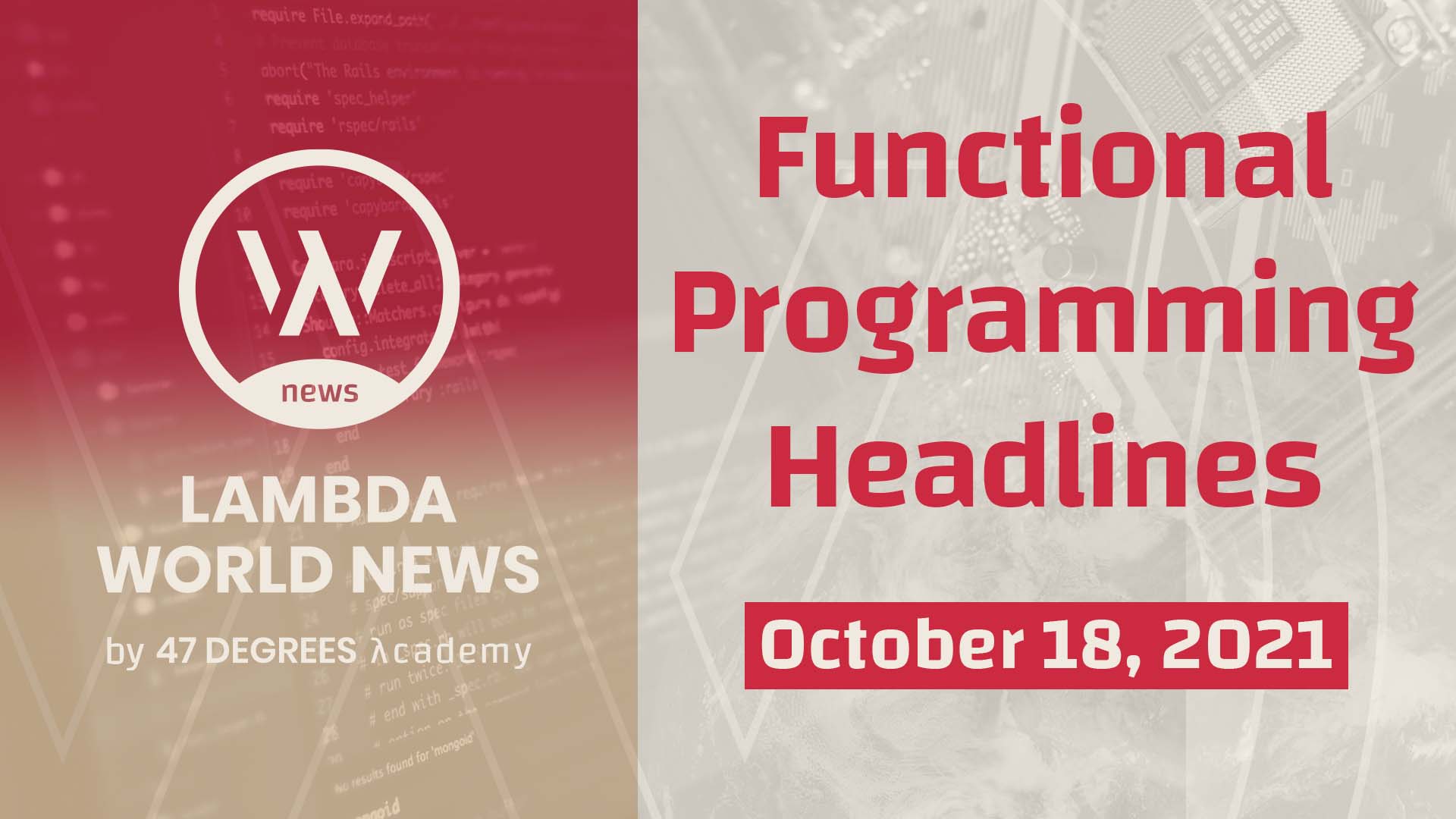 Here's a quick look from Lambda World News at some of the recent items making news in the Functional Programming community.
NEWS

Kotlin 1.6.0-RC | The final preview release of Kotlin 1.6.0 was recently released, featuring lots of fixes and new features that will be standard in 1.6.0. Read all about it here: Kotlin 1.6.0-RC

Clio 0.12 | Clio 0.12 adds lots of new features to this functional language, and it now provides optional type safety on both compile-time and on run-time. Read all about the new features here: Gradual Typing and More in v0.12!

Kotlin Multiplatform Survey Results | The results from the latest Kotlin Multiplatform Survey have been published. See them here: Results of the Kotlin Multiplatform Survey Q1-Q2 2021

Cabal 3.6.2.0 | There's a new minor version release of Cabal out now. Read more about the fixes in the latest version of this system for building and packaging Haskell libraries and programs here: Cabal 3.6.2.0
---
SUGGESTED READS

Concurrent Data Processing in Elixir: Fast, Resilient Applications with OTP, GenStage, Flow, and Broadway by Svilen Gospodinov
---
UPCOMING EVENTS

Kotlin 2021 Premier Online Event
October 19th-November 6th
jetbrains.com

Scale By The Bay
October 28th-29th, 2021
www.scale.bythebay.io

ScalaCon
November 2nd-5th, 2021
scalacon.org

Haskell eXchange 2021
November 15th-17th, 2021
skillsmatter.com/haskellx2021
---
SUBMISSIONS
If you've got a news tip to share, a book to plug, or an upcoming event to promote, send the info to us at [email protected] for consideration.
---
Lambda World News is a web series bringing you the latest news from the Functional Programming community including library releases, suggested reads, upcoming events, and more. Subscribe to the 47 Degrees YouTube channel and turn on notifications so you're alerted when we publish new episodes.
Lambda World News is a 47 Degrees Academy production.