New releases for Scala, Rust, and more FP news | Lambda World News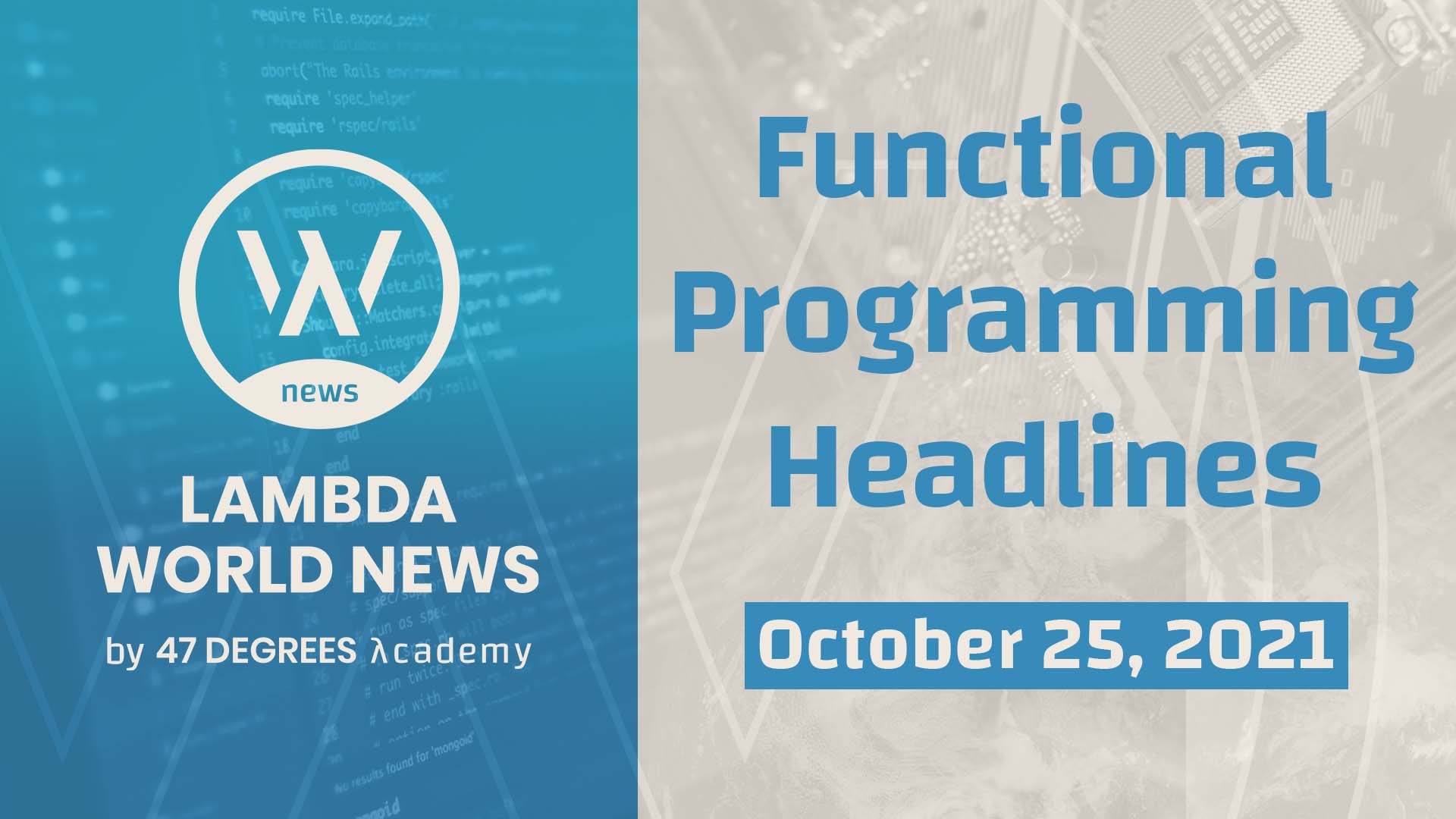 Here's a quick look from Lambda World News at some of the recent items making news in the Functional Programming community.
NEWS

Scala 3.1.0 | Scala 3.1.0 is officially out. This first minor release after 3.0 adds experimental safer exceptions, support for -Wconf and @nowarn, and more. Read all the details here: Scala 3.1.0 Released!

Rust 1.56.0 and Rust 2021 | The latest Rust releases feature several changes adding new capabilities and more consistency to the language. See what's new here: Announcing Rust 1.56.0 and Rust 2021

F# 6 | Microsoft just announced the release of F# 6. This update is packed with new features, making the language faster, more uniform, and easier to use. Read all about it in this extensive post: What's new in F# 6

http4k 4.15.0.0 | A new update is available for http4k, a functional toolkit for Kotlin HTTP applications. Check out the changelog here: http4k 4.15.0.0
---
SUGGESTED READS

Book of Monads, 2nd edition by Alejandro Serrano
---
UPCOMING EVENTS

Scale By The Bay
October 28th-29th, 2021
www.scale.bythebay.io

ScalaCon
November 2nd-5th, 2021
scalacon.org

Haskell eXchange 2021
November 15th-17th, 2021
skillsmatter.com/haskellx2021
---
SUBMISSIONS
If you've got a news tip to share, a book to plug, or an upcoming event to promote, send the info to us at [email protected] for consideration.
---
Lambda World News is a web series bringing you the latest news from the Functional Programming community including library releases, suggested reads, upcoming events, and more. Subscribe to the 47 Degrees YouTube channel and turn on notifications so you're alerted when we publish new episodes.
Lambda World News is a 47 Degrees Academy production.