KotlinConf 2019: Learn about Arrow Meta with 47 Degrees
Hey, Copenhagen! We're so excited to be back as a Silver Sponsor of KotlinConf 2019! We just want to fill you in on some of the things we're up to over the next few days and why you should stop by and see us.
First off, we're here representing not only 47 Degrees, but also the entirety of the Arrow open source libraries and we've got a lot in store. Our team has been working insanely hard on this OSS project and we're especially thrilled to be able to announce and demonstrate the power of Arrow Meta.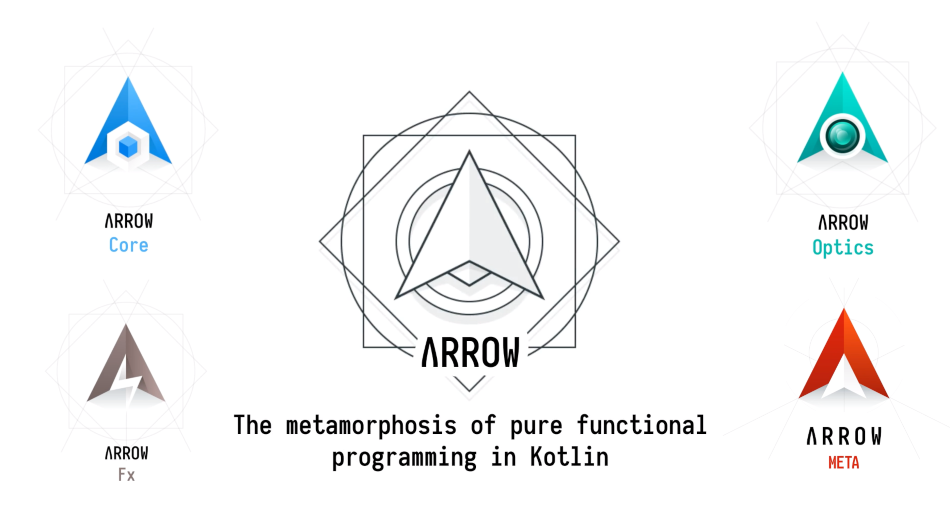 About Arrow Meta:
Arrow Meta is a meta-programming library that cooperates with the Kotlin compiler in all its phases, bringing its full power to the community.
Writing compiler plugins, source transformations, IDEA plugins, linters, type search engines, and automatic code refactoring are just a few of the things that can be accomplished with Meta.
At our booth:
Stop by the 47 Degrees booth at the event to talk to us about all things Kotlin and Arrow (ask us about KEEP-87 and Arrow Meta)! While you're at it, make sure to grab a t-shirt and some stickers. Here's what you can expect:
Arrow Swag!
What would a conference be without some free swag? We've got Arrow t-shirts (unisex and women's) and stickers available for you at the booth. Plus, on Thursday at 13:45 while supplies last, we'll be giving out swag for the mini-future-programmers in your life. We have onesies in sizes 12 & 18 months and kids shirts for ages 2-3 years (or older if you think they'll fit)!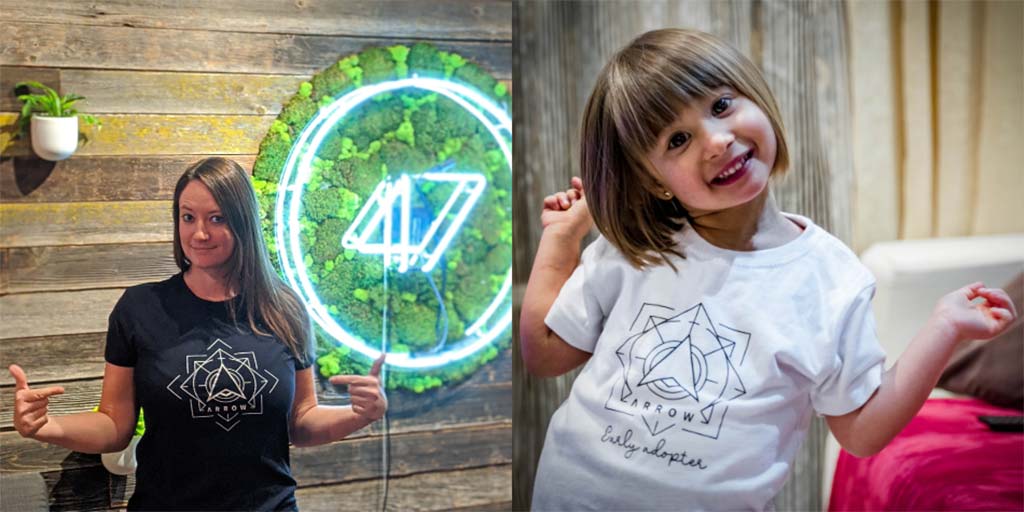 Pictured: Maureen in the unisex tee and Violeta (Benjy's hija) in the kids tee.
KEEP Insisting! - Amanda Hinchman-Dominguez and Raquel M. Carmena
Amanda and Raquel will be representing 47 Degrees and the Arrow maintainers team in their talk about the KEEP process, the push for KEEP-87, and Arrow Meta on Friday, December 6th at 13:45 in Auditorium 12.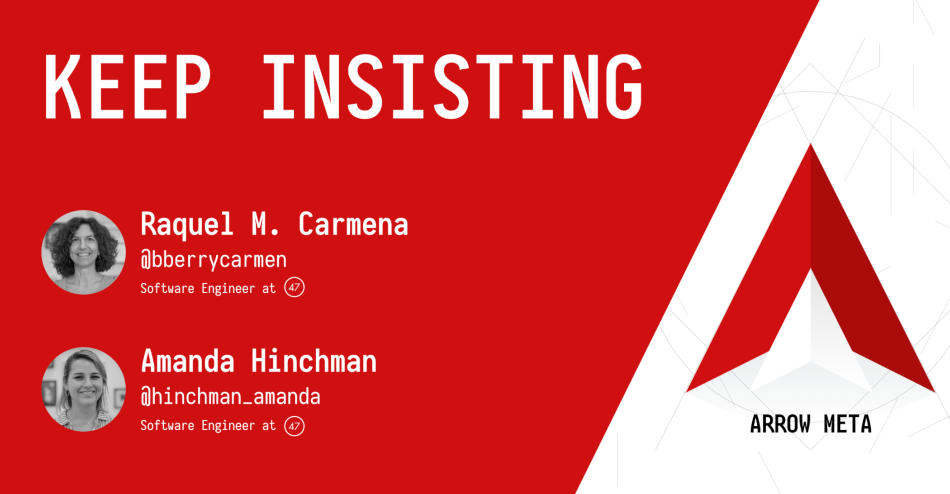 You can find more information on their talk here: KEEP Insisting!
Can't make it? Amanda and Raquel's talk will be live streamed on the KotlinConf website!
See you soon
We look forward to seeing old friends and making new ones this week! If you'd like to talk to us more in-depth about Kotlin consulting or Arrow get in touch with us or stop by our booth.
You can also stay up-to-date by following @47deg and join in on the conversation with #KotlinConf
Bonus:
You can also watch Raul and Simon's Arrow Meta talk from Lambda World Cádiz 2019: