We're in Amsterdam for KotlinConf 2018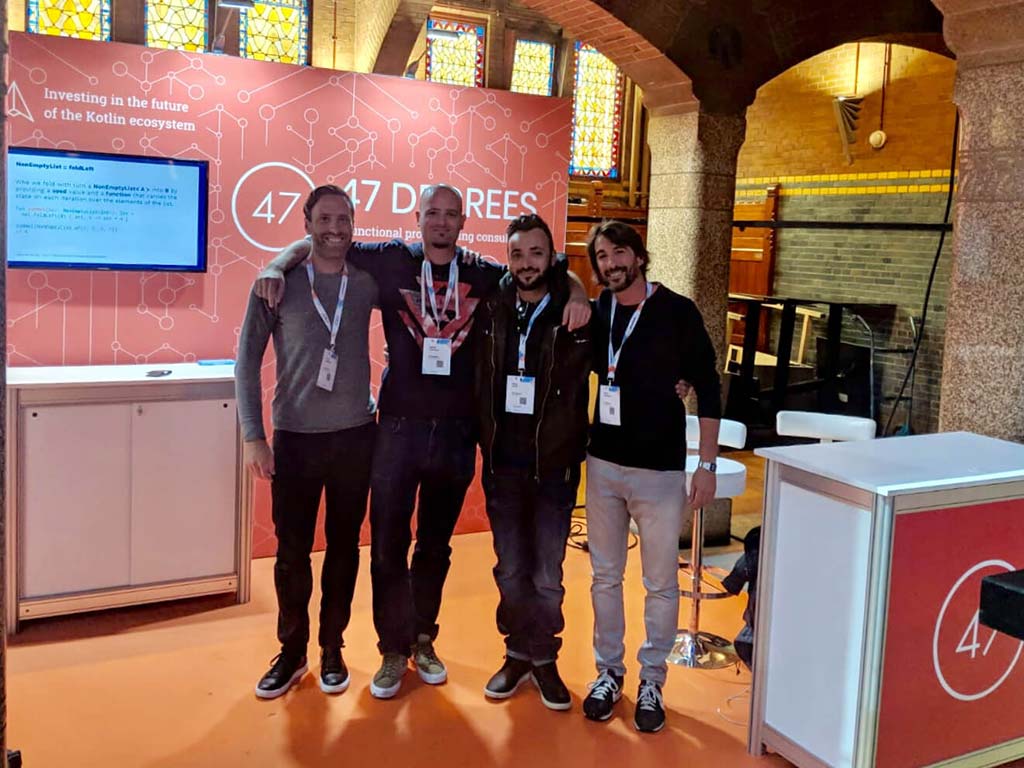 We're incredibly excited to be in Amsterdam this week as a Silver Sponsor of KotlinConf 2018! Our team has been investing heavily in the language as well as related open source projects so we're looking forward to sharing what we've been up to and hearing how other people are taking advantage of the technology!
This year's event takes place October 3rd - 5th at the Beurs Van Berlage and features training workshops, two days of speakers on five tracks, networking,and a closing party.
At the event:
Stop by the 47 Degrees booth at the event to talk to us about all things Kotlin and Arrow (ask us about KEEP-87 as well)! While you're at it, make sure to grab a free t-shirt and some stickers. We'll also be running short instructional videos on using the Arrow open source library from our web series, FP in Kotlin with Arrow.
And, don't forget to ask about the special 20% off discount code for KotlinConf attendees for Lambda World Cádiz this October 25th - 26th!
Who will you see? Raúl Raja, Jorge Castillo, Justin Elsberry, and Benjy Montoya will be holding down the fort.
Raúl Raja presents Functional Programming in Kotlin with Arrow
Raúl Raja will be representing 47 Degrees and the Arrow maintainers team in his talk about Functional Programming in Kotlin with Arrow on Friday, October 5th at 11:15 AM on the Effectenbeurzaal track.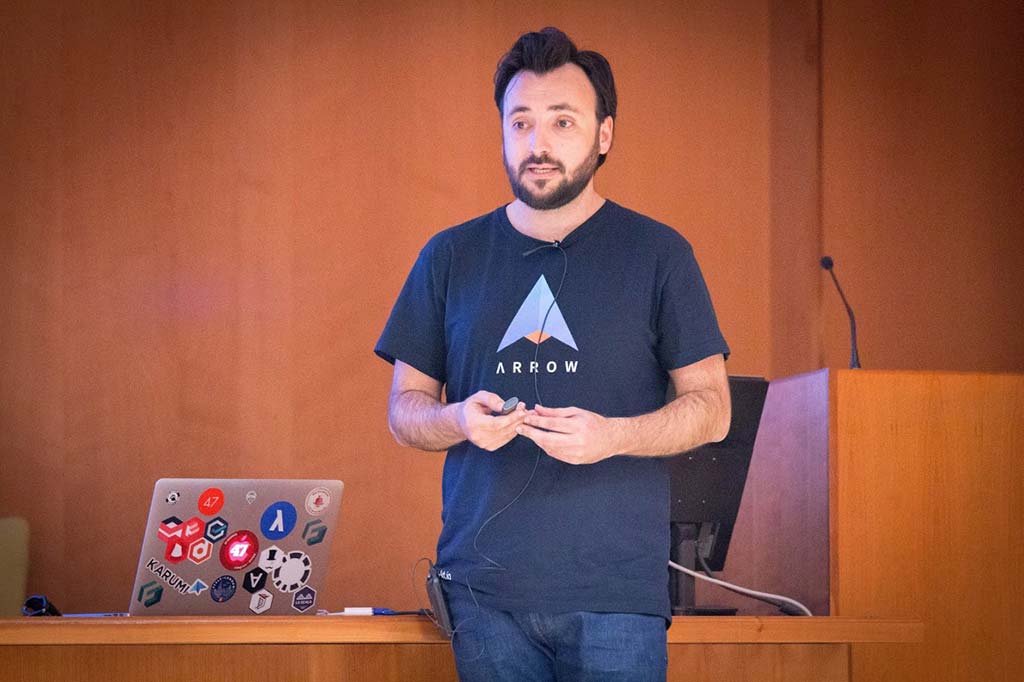 Can't make it? Raúl's talk will be live streamed on the KotlinConf website!
See you soon
We look forward to seeing old friends and making new ones this week! If you'd like to talk to us more in-depth about Kotlin consulting or Arrow get in touch with us in advance or visit our booth during the event.
You can also stay up-to-date by following @47deg and join in on the conversation with #KotlinConf