Open Source Projects You Can Help With to Fight the Coronavirus Pandemic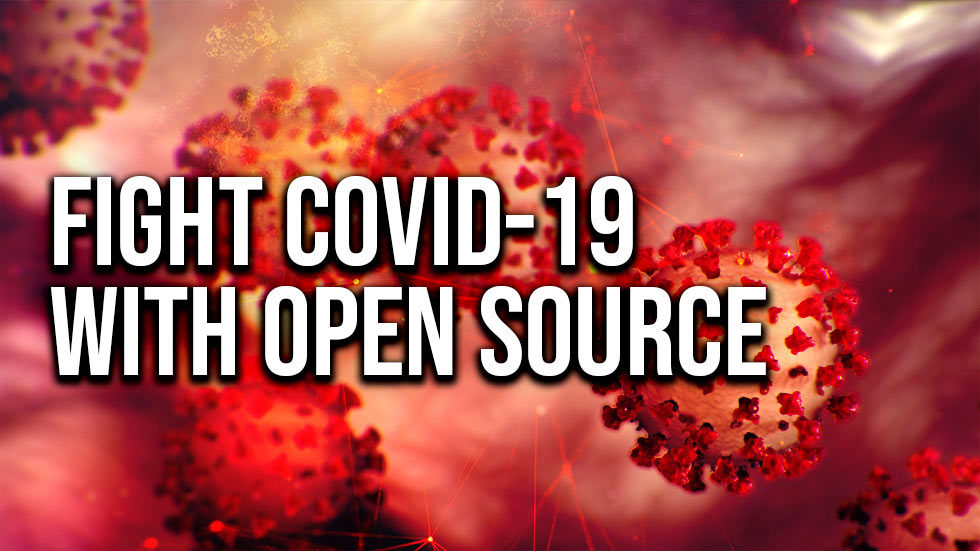 The coronavirus pandemic has significantly impacted daily life for people, businesses, and industries around the world. With schools and daycare facilities closed, parents have had to rise to the challenge of ensuring their children continue to receive an education while at home, in addition to finding activities to keep kids busy during the coronavirus crisis. People who work for companies that have been forced to shift to operating remotely are experiencing the "joys" (note the sarcasm) of video conferencing, and adjusting to a workplace that includes distractions like kids, pets, and a spouse/partner, not to mention the ability to work in pajamas. It's an interesting time, for sure.
The restrictions on our daily lives in an effort to slow the spread of COVID-19 have certainly presented challenges. But, while we're all staying home in self-isolation waiting for the situation to improve, it's heartening to see that there are several projects working towards making an impact in the fight against coronavirus. And these are initiatives to which you can contribute!
Our team of engineers compiled this short collection of current coronavirus-specific projects that could use your help:
Opportunities to help during the coronavirus crisis
Open Coronavirus — The Open Coronavirus project says it aims to provide "a digital solution for monitoring, diagnosing and containing SARS-CoV-2 infection that allows quarantine measures to be applied in a controlled manner at focal points or hotspots, thus minimizing the general quarantine of the population, reducing the overload of health systems, and at the same time facilitating the progressive resumption of daily activity in the shortest possible time." The project is working to design apps and data control software to achieve its goals.

COVID-19 Data Visualizations - This project takes coronavirus data and transforms it into a JSON file. The dataset is updated three times a day, and used in APIs and various visualizations.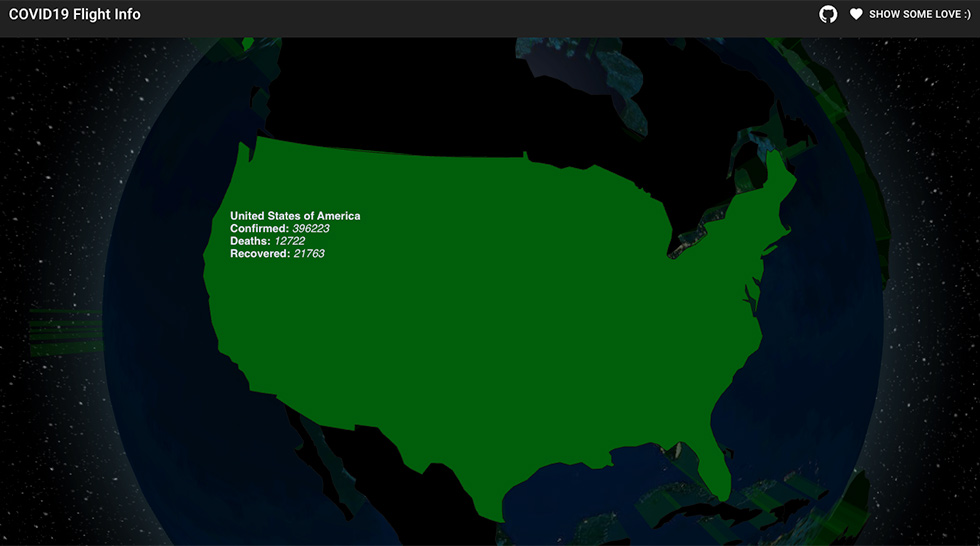 WikiProject COVID-19 - The WikiProject COVID-19 is a Wiki Project to collect Wikidata resources related to COVID-19. The project is working on data models, as well as monitoring and curating relevant data and information.

World Health Organization App - The World Health Organization is developing the World Health Organization App to help contain and mitigate COVID-19. This app will provide information tailored to the user's location, culture and language. The hope is that, once the app is widely adopted, it can be leveraged to "proactively detect, respond early, and prevent future pandemics."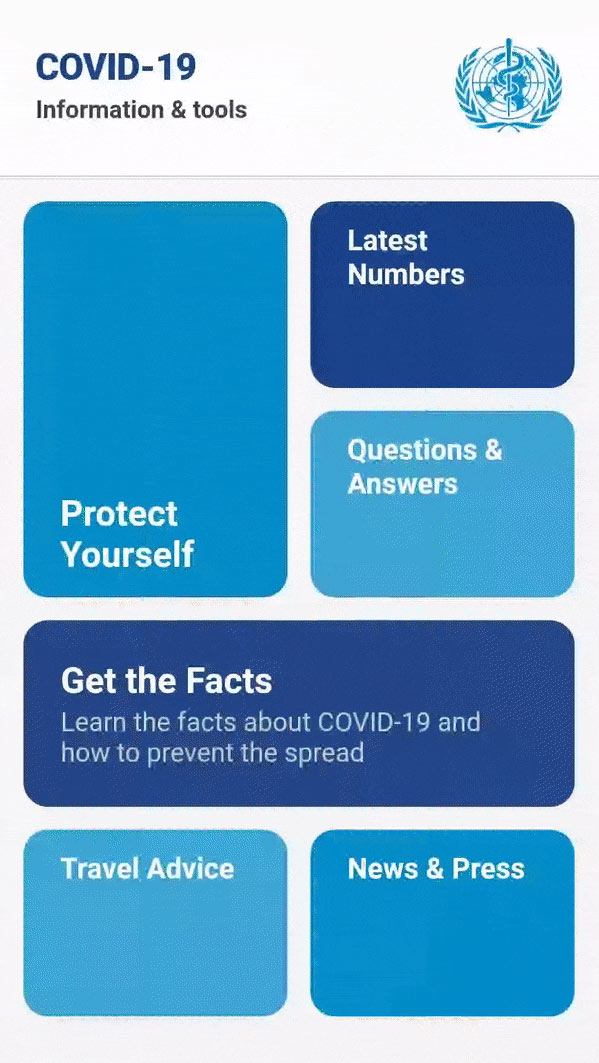 [email protected] - Here's an opportunity to passively assist in the fight against coronavirus. [email protected] is using computers to run calculations and simulations to learn more about how the virus works and how to stop it. And you can help by donating your computer's power. The [email protected] software works in the background while you use your computer as you normally do.

Open Source COVID19 Medical Supplies - There are so many places to find open-source designs for key medical supplies, and the Open Source COVID19 Medical Supplies Facebook group is just one. The group describes that it "provides local makers with medically vetted, open-source plans and support in organizing local value chains so you can create and distribute much needed protective gear and equipment to your local communities."

Charlotte Valve - Innovative project company Isinnova designed the Charlotte Valve – a link valve that enables specific masks to be connected to hospital ventilators. The company makes 3D printer files freely available, so anybody with the right hardware can create these valves. Those interested in printing these valves can contact the company to be added to a list, so hospitals in need can submit requests.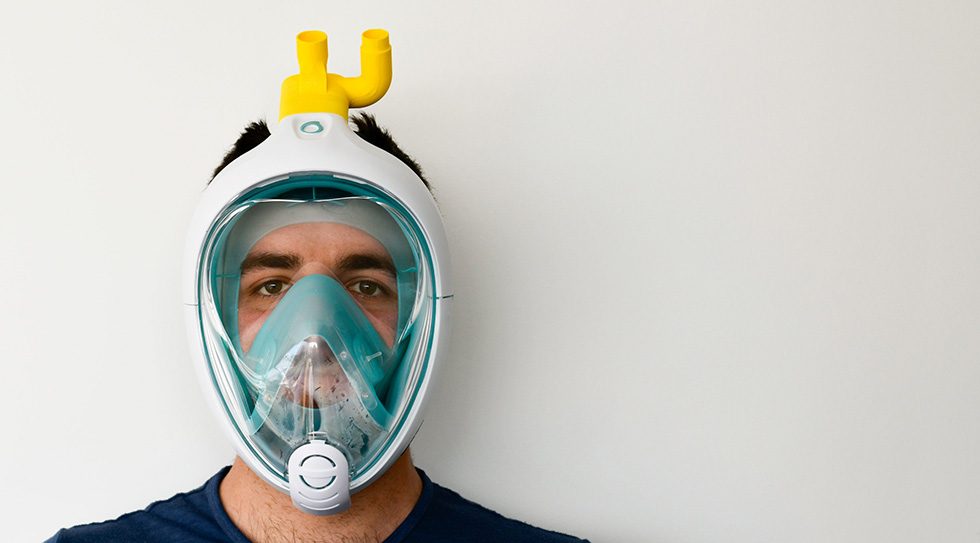 Mozilla COVID-19 Solutions Fund - Mozilla recently launched its COVID-19 Solutions Fund. This fund will provide awards of up to $50,000 each to open source technology projects responding to the COVID-19 pandemic in some way. So if you've got a great idea, and you'd rather start your own open source project, this is definitely worth exploring.
As you can see from these examples, there are so many open source projects addressing COVID-19 right now. If you've got some extra time right now, sure, Netflix and chill is very appealing. But if you've got the skillset to help with one of these projects, think about contributing to the worthy cause.
Do you know of a great project that isn't included in this list? We'd love to hear it! Let us know on Twitter.