sbt-microsites v1.3.2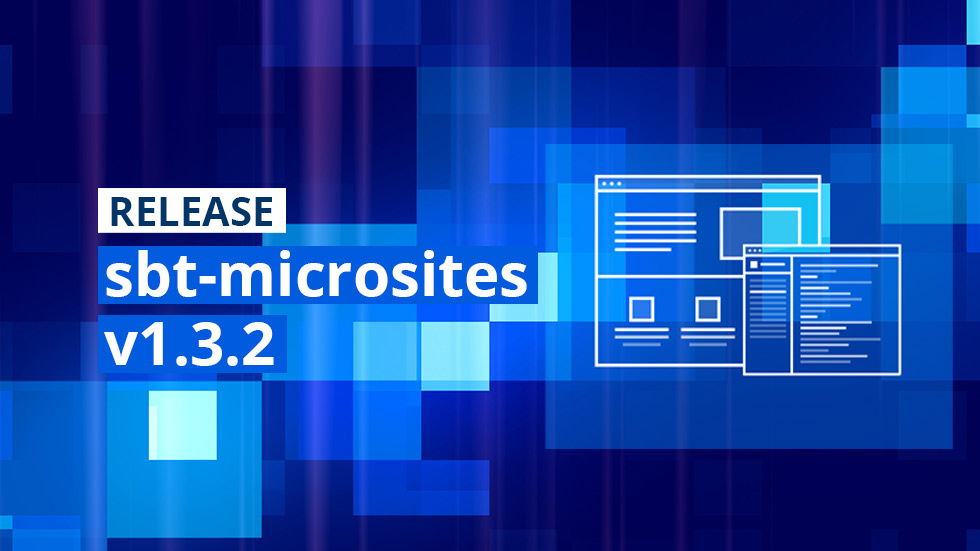 Announcing the release of sbt-microsites v1.3.2
sbt-microsites is an open source sbt plugin from 47 Degrees that essentially serves as a fancy microsite creator for your projects, with minimal tweaks.
Back-to-back releases of versions 1.3.1 and 1.3.2 bring several dependency updates, bug fixes, and new features too!
New Features
Document Search: This version introduces basic search functionality for both pattern and light themes, including keyboard navigation of results. Although search is enabled by default, that can be disabled.

Homepage Button Target: You can now change the large button on your microsite home page to go to the project docs instead of the project repo.
Changelog
Check out the changelogs for both v1.3.1 and v1.3.2 to see the full list of recent updates and fixes.
Credits
Special thanks to Ryan Peters for his work on these releases. And thanks to all the contributors who have helped get sbt-microsites to where it is today.
The active development of sbt-microsites is proudly sponsored by 47 Degrees, a Functional Programming consultancy with a focus on the Scala, Kotlin, Swift, and Haskell programming languages.