Sbt-Microsites V0.5.0 Released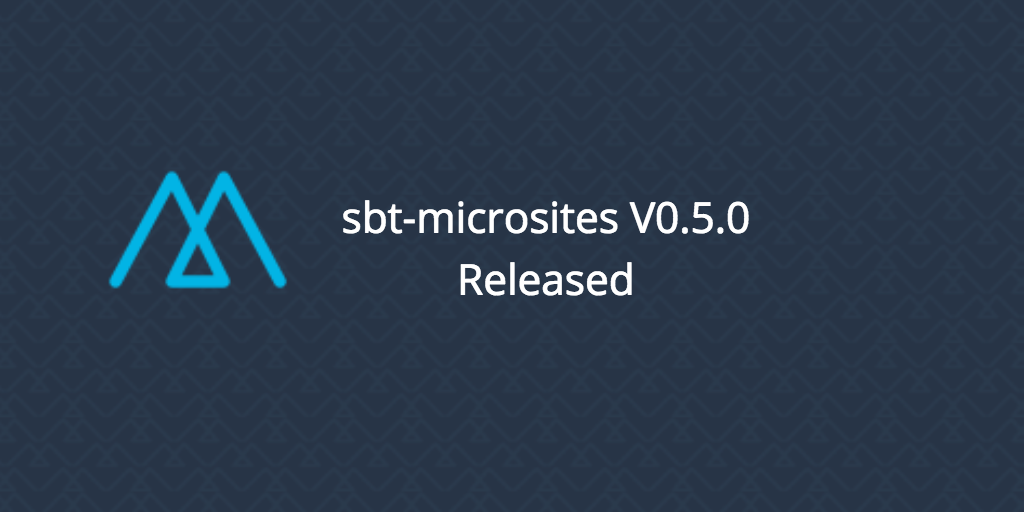 sbt-microsites is an open source sbt plugin from 47 Degrees that facilitates the creation of fancy microsites for your projects, with minimal effort.
We're always stoked to see new projects using sbt-microsites in the wild; it's inspiration to continue to improve this project with every release.
Now, we're happy to announce V0.5.0. New features include:
#140 - First Kazari release! Check out the Kazari readme for more information.

#142 - Adds CNAME files to the default includeFilters for the sbt-microsites settings.
Thanks to Juan Pedro Moreno, Javi Siloniz and Domin Valera for their contributions!
You can view the full changelog here: sbt-microsites V0.5.0 release notes
Additionally, you can read more information on this project here: