Scala at the Sea Transition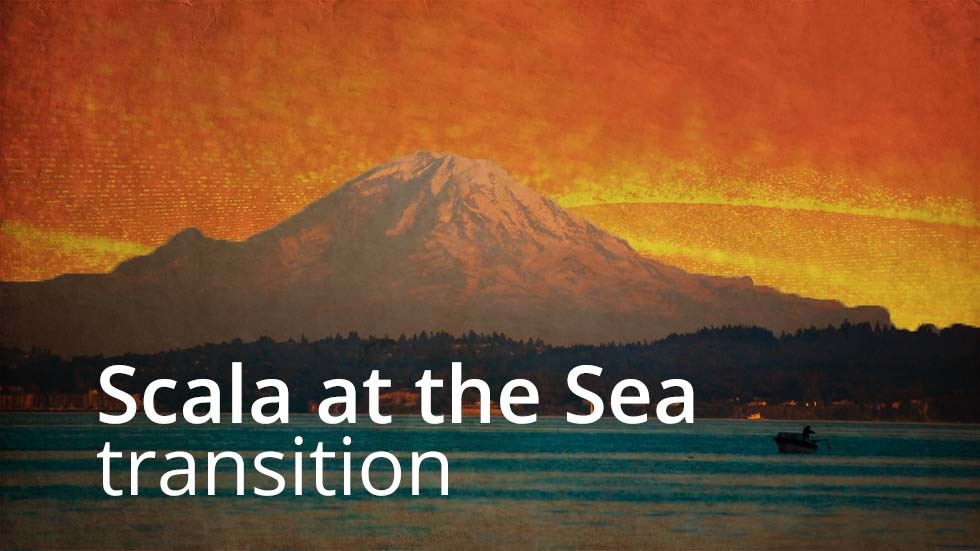 Scala at the Sea is a Seattle based community with a mission to provide a great environment for sharing knowledge on Scala and related technologies, networking with like-minded individuals, helping others grow in this field, and sometimes, just a place to vent about that annoying error over drinks with people who understand and/or may have a fix!
Originally formed in 2011, John Nestor has been organizing Scala at the Sea for the better part of six years. Now, in order to focus more on enjoying his retirement, John has decided to take a step back. The team at 47 Degrees, along with Adam Rosien of Underscore.io, will be taking over the organization of the meetup.
While it's the end of an era in a sense, from recently moving away from the long term location at Whitepages, to John stepping down, we think it's the perfect time to survey what you like and what you think could be improved as we take the reigns. If you've been an attendee, or are thinking about coming to one of these events, please take a few minutes to fill out our feedback survey
We'd like to extend our our deepest gratitude to John for all his hard work over the last six years and wish him the best of luck in his retirement and know we will still be seeing him around in-between his grand adventures.
As for the rest of you, we hope to see you at Scala at the Sea! Please help us make this transition great by filling out the survey, joining our Slack community, and following @ScalaAtTheSea on Twitter.