We're in Berlin for Scala Days 2018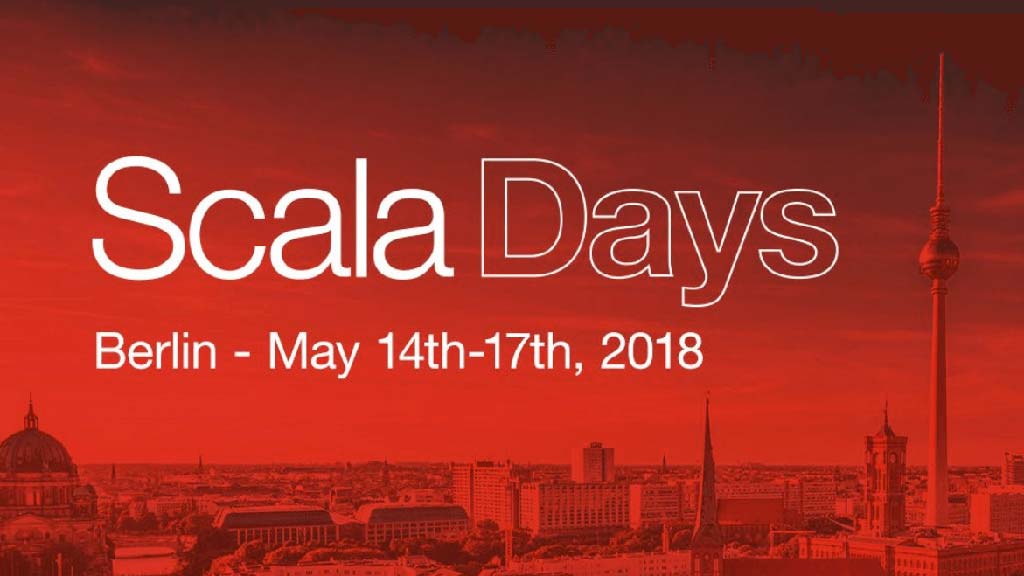 This week is Scala Days Berlin! Join us May 15th - 17th at the KOSMOS Cinema for three days of learning, sharing, and discussing new ideas on creating applications using Scala and related technologies! 47 Degrees is happy to be a returning Gold Sponsor to both conferences.
At the event:
Come say hi to our representatives! Jorge Galindo and Amar Patel will be there to talk shop with you about Scala, open source projects, Lambda World, or other community events!
We'll also have some of our famous t-shirts, we recommend visiting us early though, as they tend to go quickly - both unisex and women's sizes are available. Don't want any swag? Come chat with us anyways!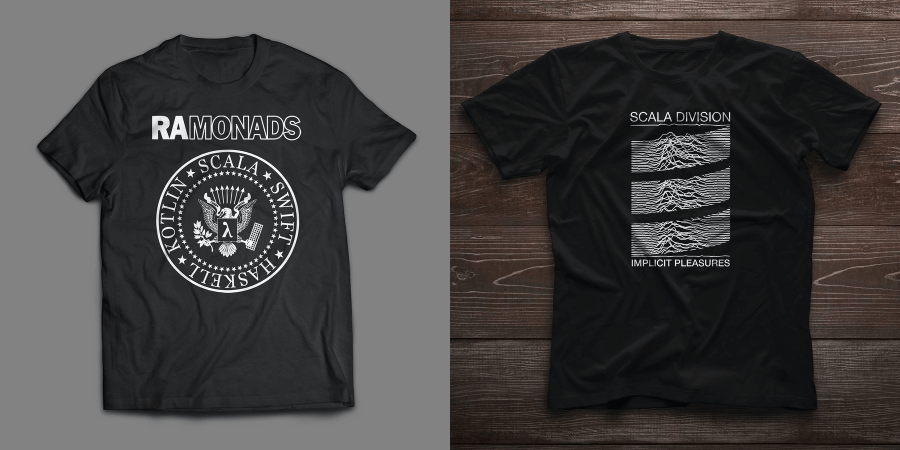 We're also running a promotion for Lambda World! Enter the Twitter contest for a chance to win entrance and a two-night hotel stay for Lambda World Cádiz! See rules below.
Official Scala Days Mobile App
For the fifth-year in a row, we've been responsible for creating the official Scala Days app. On iOS? Find it here: Scala Days for iOS.
See you soon!
We hope to see many familiar, as well as new faces there! If you want to schedule a time to talk about specific projects or other related topics, get in touch with us in advance or visit our booth during the event. We're also hiring company wide - take a look at our open positions and then go tell Jorge why you might be a good fit!
You can also stay up-to-date by following @47deg and join in on the conversation with #ScalaDays
---
Lambda World Gold Ticket Giveaway Official Rules
Prize consists of: (1) Full admission to the 2018 Lamda World Cádiz conference including the closing party and all workshops. (2) A two-night stay at the Hotel Senator (Check in Thursday 10/25 - Check out Saturday 10/27) or a comparable hotel of the organization's choosing. The prize is as stated and there will be no cash alternative offered.
Entries must be received by 14:00 on 5/17, the winner will be randomly selected and notified via Twitter and listed at the booth by 15:00. Prize must be claimed in person at the 47 Degrees booth by 16:15 on 5/17. This competition is open to all Scala Days Berlin attendees, with the exception of 47 Degrees employees. The winner will be announced at 3 PM on 5/17.