Join 47 Degrees at Scala Days in Berlin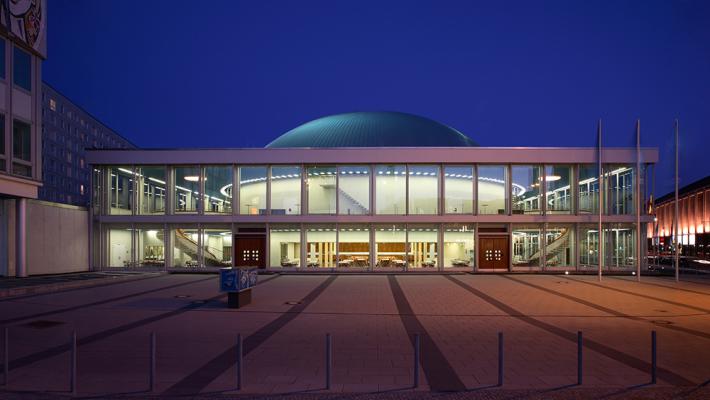 Once again, 47 Degrees is proud to be a gold sponsor of the 2016 Scala Days in Berlin. Join us this Wednesday through Friday at The bcc for for three days of presentations, training, and networking with some of the brightest minds in the Scala community.
If you happened to secure one of the tickets at this sold-out event, make sure you stop by the 47 Degrees booth to talk to us about all of our upcoming or existing open source projects or how we can help your company with their Scala needs. We're also raffling off some great prizes including two tickets and a hotel room for our upcoming functional programming conference, Lambda World in Cádiz, Spain!

Official Scala Days Applications:
For the third year in a row, we've also had the privilege of creating the official mobile application for the events. The iOS version was created in Swift, and the Android version was built from the ground up in Scala using the Macroid library. The updated app features everything you need to successfully navigate your time at the conferences including schedules, speaker bios, parties, and maps to name a few. In addition, users can create a personal plan based on the talks they want to see, vote on which sessions they found informative or lacking substance, and stay up-to-date on social media.
Check out the full list of features here: Official Scala Days app
As always, if there is a feature you want to see that's not currently available, the code is open sourced, feel free to head over to see how things tick or contribute! You can find the GitHub repository for Android here and iOS here.
Download Now:
If you haven't downloaded or updated the app yet, make sure you head over to your respective device's app store to get the latest version:
Make sure to check out Noel Markham's talk on Thursday, June 16th at 3:40 PM. Noel is a Senior Software Engineer here at 47 Degrees and will be presenting 'Being Creative with Genetic Algorithms and Typeclasses'. You can find more details about this presentation in the app or by checking out the event listing here.
If you want to schedule a time to talk to us about specific projects or other related topics, get in touch with us in advance or visit our booth during the event.
You can also stay up-to-date with us by following us on Twitter, Facebook, and on Google+.