Come see us at the 10th Anniversary of Scala Days in Lausanne!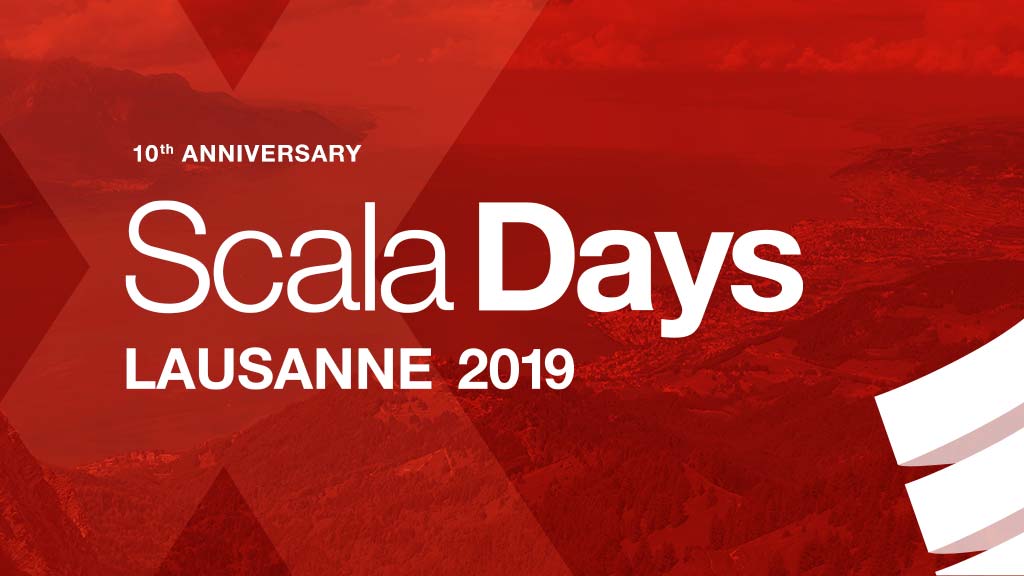 We're in Switzerland! 47 Degrees is once again proud to be a Gold Sponsor of the 10th Anniversary of Scala Days.
Scala Days is running Tuesday, June 11th through Thursday, June 13th at EPFL in Lausanne, Switzerland. Here's a little rundown of what we'll be up to at the event:
ScalaBridge Workshop
We're kicking things off at the ScalaBridge introduction to the Scala programming created for underrepresented groups in tech! If you didn't sign up, and wish to participate, head over to the BC building and find Jorge at room 410! The event starts off with breakfast from 8:00 - 9:00 AM.
Visit our booth
Come say hi to our representatives at the event! Jorge Galindo, Benjy Montoya, Amar Patel, Oli Makhasoeva, and Diego Alonso will be there to chat with you about Scala, open source projects, Lambda World, or other community events!
We'll also have our latest t-shirt in stock, plus some old favorites, while supplies last. We recommend visiting us early though, as they tend to go quickly - both unisex and women's sizes are available. Plus, for the first year, we'll have a selection of kids shirts and onesies for the little nuggets in your life! Don't want any swag? Come chat with us anyways!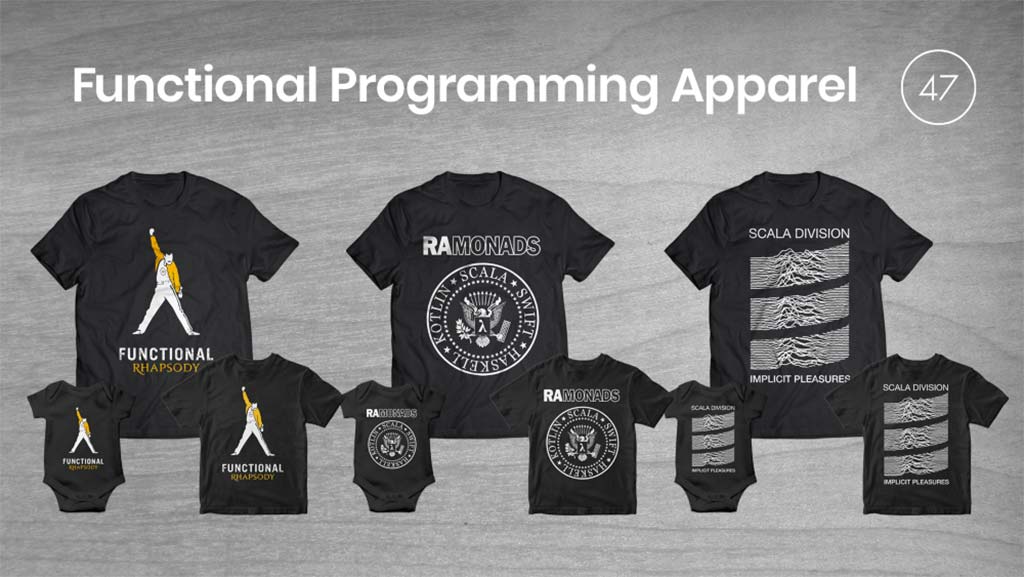 We're also running a promotion for Lambda World Cádiz! Visit out booth to find out how you can win a conference ticket including lodging for the 2019 conference happening this October 17th-18th in Cádiz, Spain!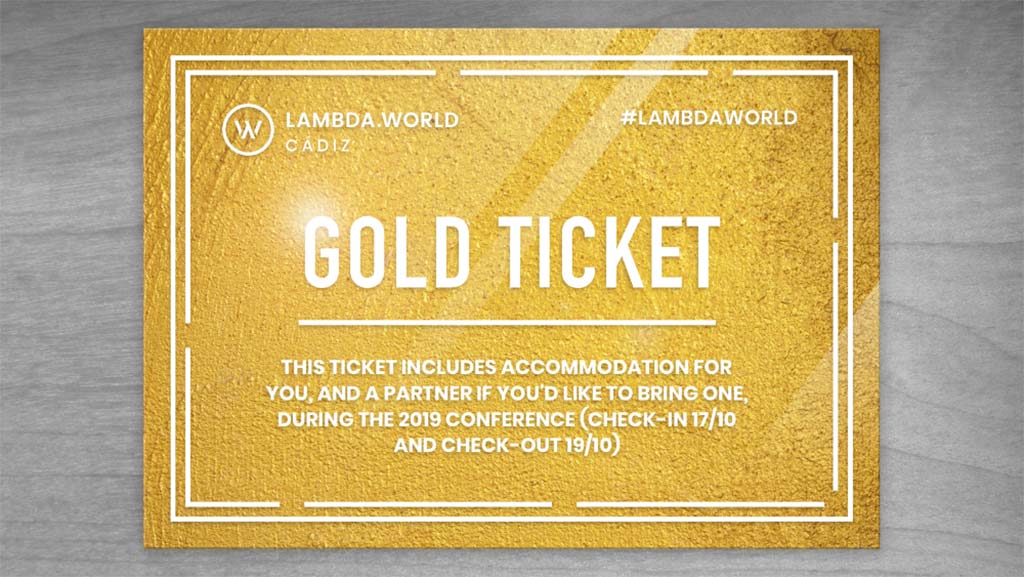 Talks
Both Oli and Diego will be speaking in Lausanne!
First up, Oli will be discussing Developing seamless web services with Mu on Wednesday, June 12th at 17:45 - 18:30 in room 1ABC.
Then, on Friday, Diego will speaking at the Typelevel Summit on Actors Design Patterns and Arrowised FRP at 10:55. Tickets are still available for purchase for this event.
Official Scala Days Mobile App
For the sixth-year in a row, we've been responsible for creating the official Scala Days app. On iOS? Find it here: Scala Days for iOS.
See you soon!
We hope to see many familiar, as well as new faces there! If you want to schedule a time to talk about specific projects or other related topics, get in touch with us in advance or visit our booth during the event. We're also hiring company wide - take a look at our open positions and then come tell us why you might be a great fit!
You can also stay up-to-date by following @47deg and join in on the conversation with #ScalaDays
---
Lambda World Gold Ticket Giveaway Official Rules
Prize consists of: (1) Full admission to the 2019 Lamda World Cádiz conference including the community party and all workshops. (2) Three nights lodging in a hotel of the conference's discretion. The prize is as stated and there will be no cash alternative offered.
Entries must be received by 2:00 PM on 6/13, the winner will be randomly selected and announced in the Auditorium during the Sponsor prize draw at 13:45 on Thursday. The Prize must be claimed in person at the 47 Degrees booth by 4:15 on 6/13. This competition is open to all Scala Days Lausanne attendees, with the exception of 47 Degrees employees.