Scala Love - New Podcast Launching Soon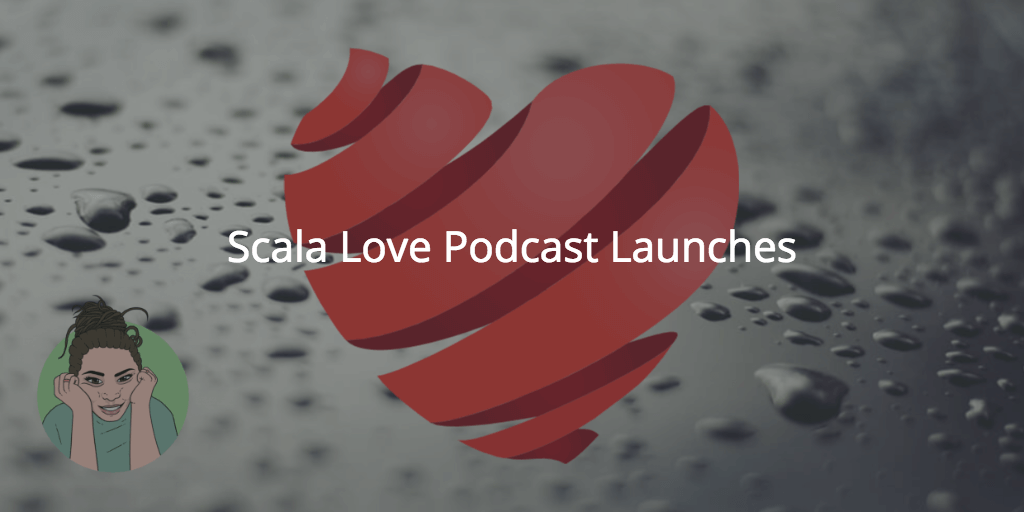 Forget chocolates, flowers, and those little Sweethearts candies half of the internet is losing their minds over, we've got something better for you to consume this Valentine's Day…Scala Love.
Scala Love is a new podcast from Oli Makhasoeva, a Solutions Architect at 47 Degrees, Co-Organizer of the Fun(C)tional Programming Meetup, and host of the Russian podcast, Scalalaz.
The show will feature interviews with Scala experts, creators of OSS libraries, speakers, conference organizers, and members related professionals.
"Scala Love is not going to be focused purely on engineering," says Oli. "We will discuss community-related topics and personal experiences as well."
According to Oli, a love of networking is what sparked interest in creating a second podcast, "I've visited a fair number of IT conference in the past year, and I've met some fantastic people. I've always wanted to share the interesting conversations we have at events, and with Scala Love, I'll have that chance."
Scala Love launches on Thursday, February 14th and features an interview with Valentin Kasas, a Scala Engineer and Co-Organizer of the ScalaIO conference in France. In the theme of Valentine's day and her guest, they'll be covering recursion, as well as a few of his community initiatives including ScalaIO.
While you're waiting for Episode One to launch, you can listen to the show preview here and follow the show on Twitter @scala_love!
If you'd like to support Scala Love, outside of listening and sharing with your networks, feel free to support the show through the Scala Love Patreon page. She's also encouraging her listeners to suggest guests and send her the questions you'd like them to answer.
Please note that Scala Love is not a 47 Degrees podcast, we simply love supporting our team and their efforts in enriching the Functional Programming community!