Android and Scala week in Madrid, Spain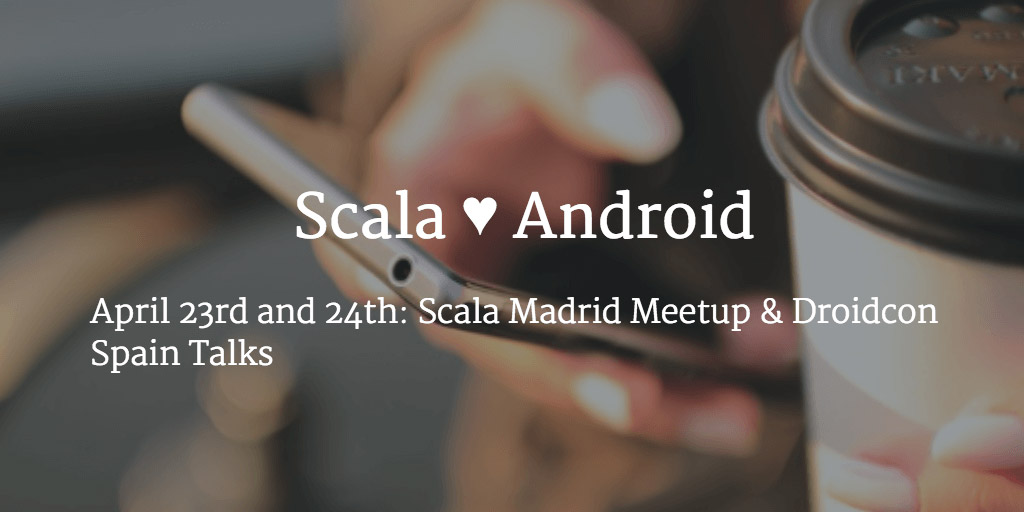 If you like Scala and Android and are in Madrid on the 23rd and 24th of April then you're in luck! On Thursday and Friday we have two events that you can't miss!
On Thursday the 23rd, 47 Degrees is pleased to sponsor the Scala Madrid Meetup. The meetup will be held in the Ciento y Pico event space. The talk will be entitled "Scala on Android - The current state of affairs". The discussion will focus on Scala enthusiasts who want to start with development on Android. Following the talk we will be providing beer and Chicharrones of Chiclana for your enjoyment!
On Friday the 24th, we will be at Droidcon Spain, where we have the pleasure to present the talk "Painless Android Development with Scala". This discussion is geared towards Android enthusiasts interested in functional programming.
We are very excited to present both of these talks and invite everyone to register to attend!