ScalaCon 2022 presentation videos are now available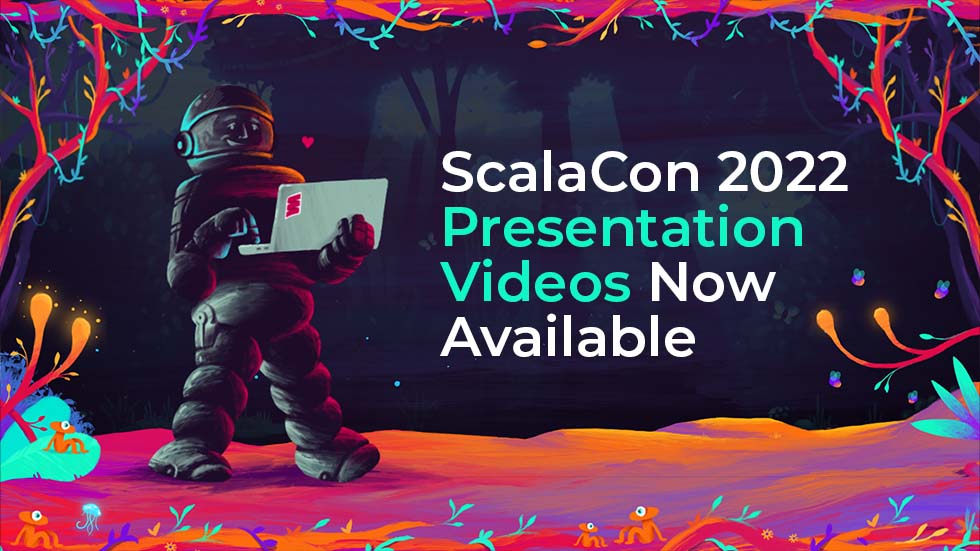 The 2022 edition of ScalaCon took place October 4th-7th and featured dozens of incredible presentations about a wide variety of topics related to the Scala programming language.
If you weren't able to attend the conference, or if you missed any of the great talks, you're in luck. Video recordings of all the ScalaCon 2022 presentations are now available for on-demand viewing!
Watch Presentations from ScalaCon 2022
You now have free access to all of the presentations from ScalaCon 2022, including the opening keynote that was delivered live and in-person in London by Scala's lead designer Martin Odersky.
About ScalaCon
ScalaCon is a virtual conference designed to bring the Scala community closer together. It's a collaborative project brought to you by the folks behind Scala eXchange and Scala Days. Visit the ScalaCon website for more information about this community event.
Follow ScalaCon on Twitter for the latest news and updates about ScalaCon.