Special ScalaCon kick-off event in London with Martin Odersky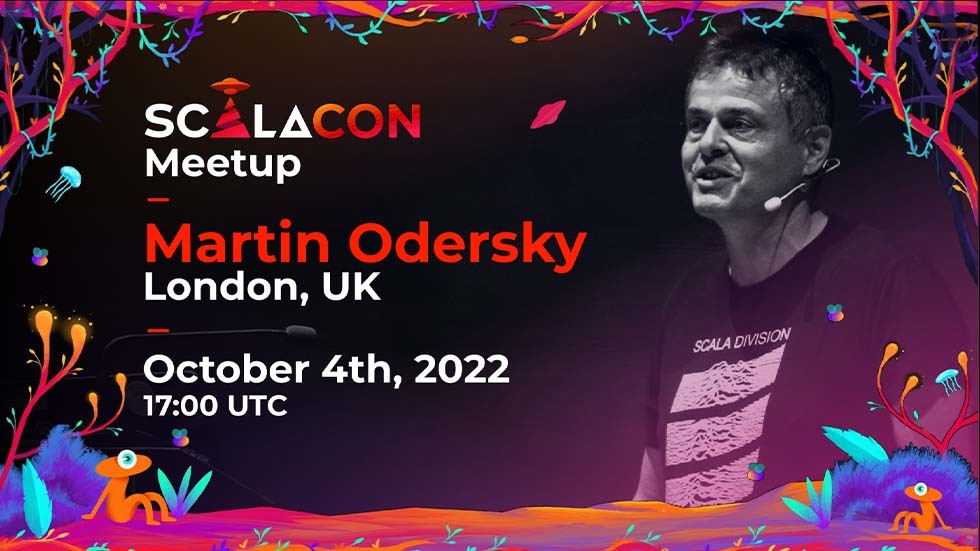 ScalaCon 2022 is just around the corner. And this year features a special in-person meetup in London to kick off the conference.
In-person event in London
This event takes place on October 4th, and features ScalaCon's opening keynote presentation, which will be delivered by Scala's lead designer Martin Odersky. In addition to the keynote, attendees can enjoy food, drinks, and networking opportunities.
London-based finance research company G-Research is sponsoring this exciting meetup, and also hosting it at the company's headquarters. The event is scheduled to run from 17:00 - 21:00 UTC, and will be streamed live to those who have registered for ScalaCon. A separate ticket is required for those wishing to attend the in-person event in London, and the number of available tickets is limited. So, if you're interested in attending, buy your ticket soon before the event sells out.
About scalacon
ScalaCon is a series of virtual conferences designed to bring the Scala community closer together. It's a collaborative project brought to you by the folks behind Scala eXchange and Scala Days. Visit the ScalaCon website for more information about speakers, sponsors, and registration.
Follow ScalaCon on Twitter for the latest news and updates about ScalaCon 2022.
About G-Research
G-Research is Europe's leading quantitative finance research firm on a mission to tackle some of the biggest questions in finance. The company pairs extensive expertise with machine learning, big data, and some of the most advanced technology available to predict movements in financial markets.
Learn more at greasearch.co.uk.