Streamd.in 2.0: New UI & Location Based Alerts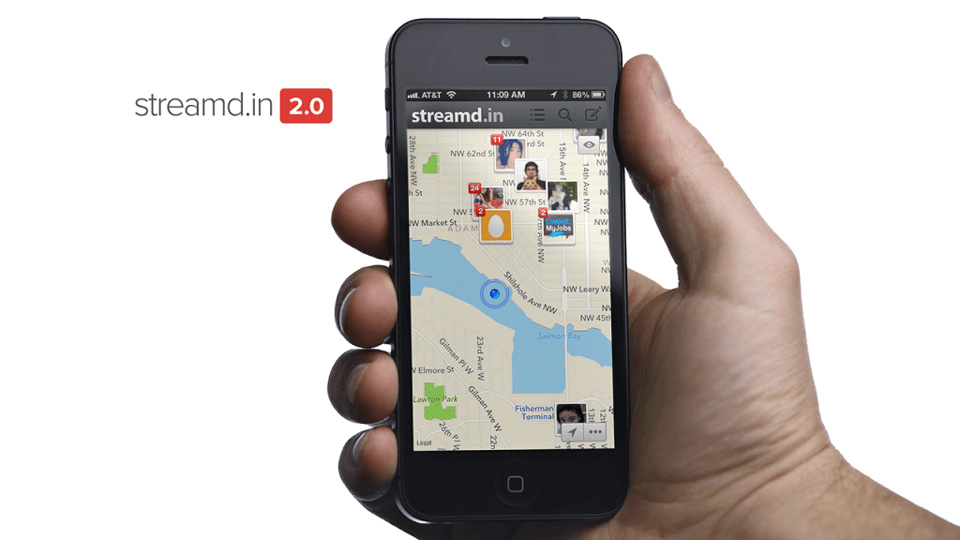 We're excited to announce the release of Streamd.in 2.0. The geolocation-based Twitter client has been an ongoing side project for us here at 47 Degrees, and we can't wait for you to give this updated version a try.
First, the app sports a refreshed UI and takes advantage of the extra screen real-estate for iPhone 5 users. Second, we've tweaked performance to help make the entire experience of browsing tweets around you or across the globe a little snappier. And finally, an entirely new feature: location based alerts.
Say what?
Streamd.in will automatically monitor specific locations for keywords, hashtags, and advanced Twitter searches. If any new tweets are detected and match any of the rules you specify, the app notifies you.
How about an example?
We're all Sounders FC fans and we love to keep tabs on trending topics for our local soccer club. As one can imagine, #soundersfc will return A LOT of results on Twitter. With Streamd.in we can refine the results to only notify us of activity coming from CenturyLink Field (and immediate vicinity). So while #soundersfc tweets might be coming in from across the country, we're only notified of tweets coming from CenturyLink Field.
Imagine the possibilities of receiving activity notifications based on your specific rules within a specific region. Follow protests, discover location specific trends, or watch for special events in your favorite neighborhoods.
We can't wait for you to check out the updated 2.0 release of Streamd.in for iPhone today. Download Streamd.in for iOS then drop by our Facebook or Twitter page and let us know what you think!