A Happy Holidays Project - Community Edition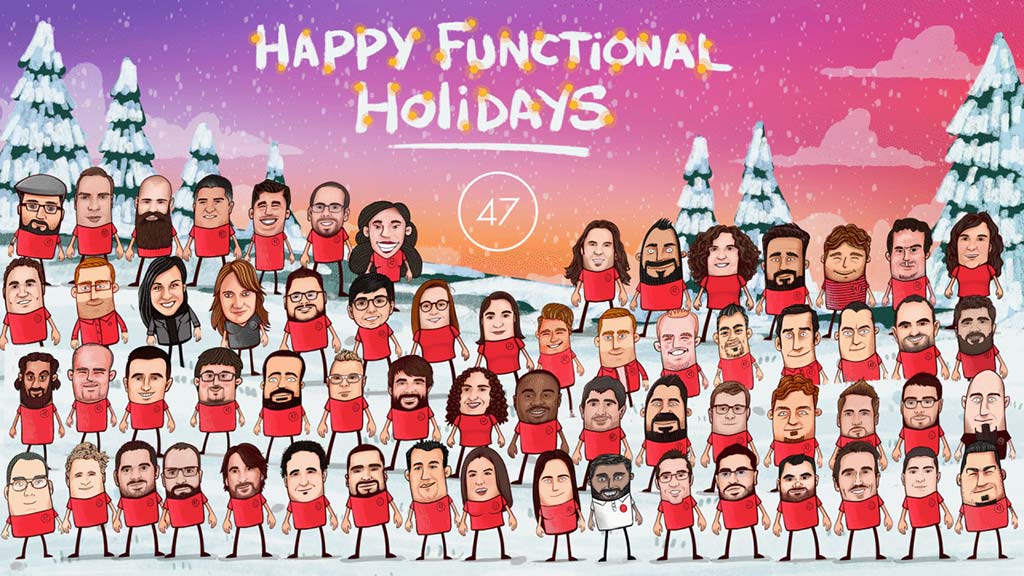 Here at 47 Degrees, like many companies, we normally hold holiday gatherings with our teams throughout our respective countries and sometimes all together virtually. We get together to laugh, eat, enjoy libations, and celebrate another year for the books.
With the pandemic putting a kibosh on our usual merriment and jeopardizing our local communities' health and well-being (and the world), we decided it was time to celebrate differently.
We're incredibly grateful to work in the industry we do, to have our jobs and a healthy business during a time when so many are struggling. So, we took the funds we'd normally spend on holiday parties and divided them up amongst our team for a specific purpose - injecting it back into the community.
With that idea in mind, we told them to go forward and support places that interest them, whether it's small businesses, charities, or similar service industries of need. The two rules? No spending on big corporations or work-related items.
Here's a sampling of some of the great businesses and charities some of the team has chosen to support.
Charities
Holiday toy drives were a popular choice for this project with the goal of retaining some holiday magic for children during bleak times. The team reached a variety of great organizations with the purpose of donating gifts to kids and families in need and supporting small toy stores in the process.
Heraldo Real - Toys for underprivileged children for Wise Kings Day (The Ephinany). Our friend and Lambda World team member Antonio (Destino Studios) served as the Wise King's assistant to collect funds and purchase toys from a local toy store next to the San Fernando office.
Asociación Ningún Niños sin Juguetes - Reyes Magos - Toy collection for kids in need.
Amigas al Sur - Specializing in helping women and children and preparing meals for those in need daily.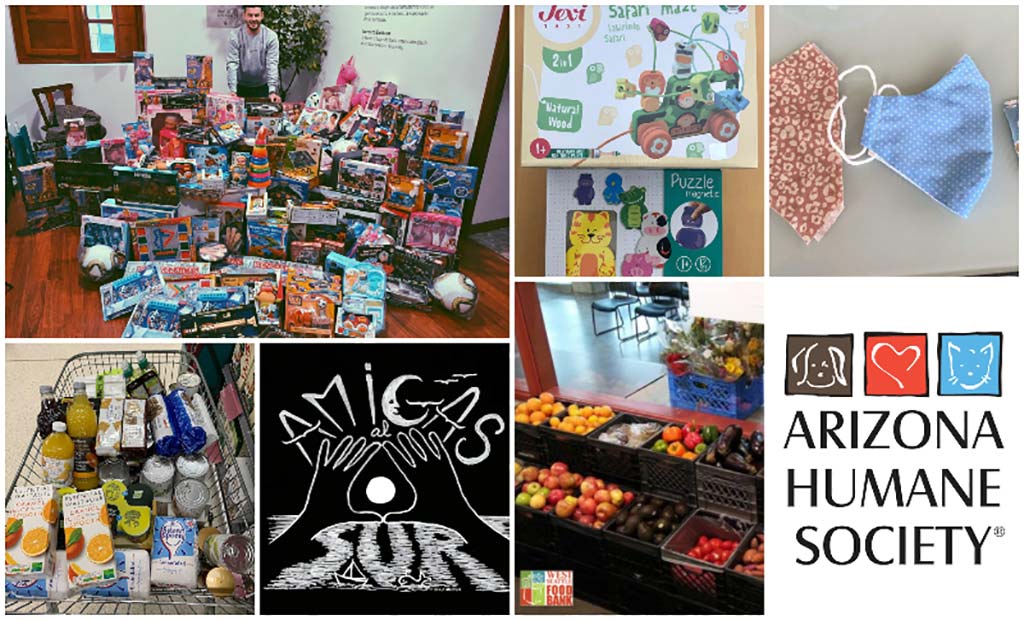 Food Banks are another area in desperate need of donations throughout the year and especially during this time. Some of the wonderful places collecting and distributing food to those in need that our team chose to support are:
Let's not forget our beloved fur friends - animal shelters have been struggling during the pandemic to keep up with rising operational costs and vet fees, all while ensuring animals have a safe place to be while searching for their forever homes.
There is a myriad of other types of charity organizations in need of funding, or even donation projects worthy of highlighting, including:
Asoc Aceptalos Utrera - An organization taking care of people with special needs and providing courses or events for free or at a low-cost.
Mask Donations - One team member shopped at a local fabric store, Telas de Luna to provide their mother materials like fabric, string, and bands to sew masks for donation to places in need.
Small Service Entrepreneurs
Small businesses and self-employed service industries like photographers, florists, hairstylists, and many others have been forced to close up shop for most of the year. They have been operating at, on average, 25-50% capacity for the rest. With special events canceled, stay-at-home orders, and limited budgets, these service providers have been hit hard during the pandemic.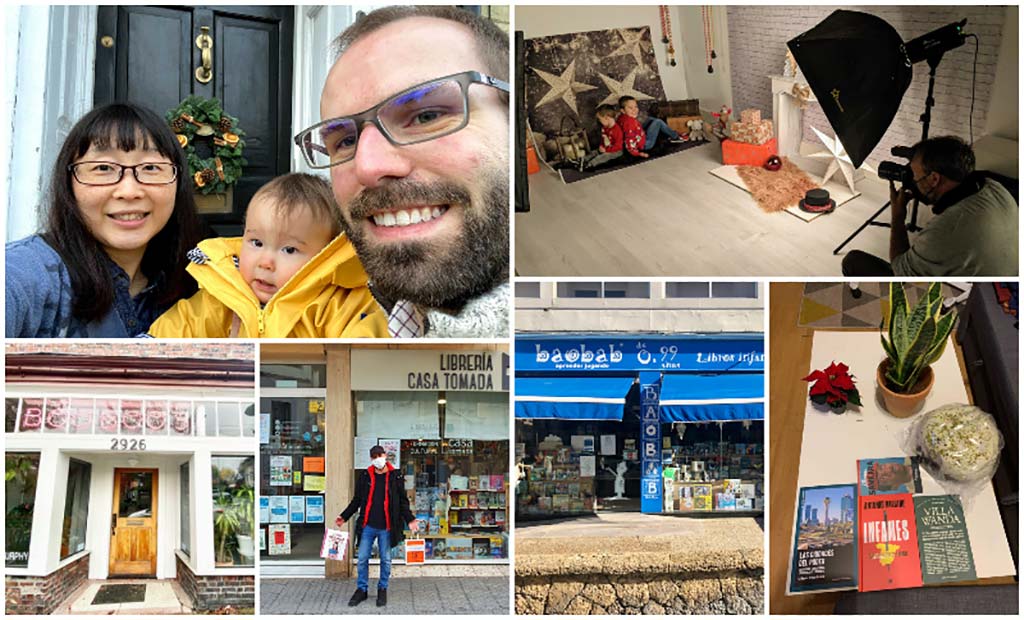 A few chose to utilize:
Others decided to support small bookstores, gift shops, and clothing stores who are all fighting against the competition of big retail giants like Amazon, as well as forced closures and capacity restrictions.
Small Markets and Restaurants
Pepi y Clemente Pescaderia - A local fish shop in the Chiclana, Spain market.
Hermanos Ariza Carnicería - A local butcher in the Chiclana, Spain market.
D2 pub - D2 is a local pub in the San Fernando neighborhood of Spain specializing in craft beers and gluten-free options.
Kuko Tapas - A small tapas restaurant with gluten-free options and nice staff.
Almacenes Lusol - A gourmet shop featuring food, wines, and gifts in Chiclana, Spain.
La Buhardilla - La Buhardilla is a small bakery and speciality gift store located in San Fernando, Spain.
Quesos Pajarete - This award-winning cheese shop specializes in artisinal cheeses from the Villamartin mountains of Cádiz.
The Coranado - This Phoenix, Arizona-based restaurant serves delicious vegan and vegetarian cusine and are local community and social justice advocates.
Local craft sellers - Outdoor market vendors specializing in all things under the sun in varying countries.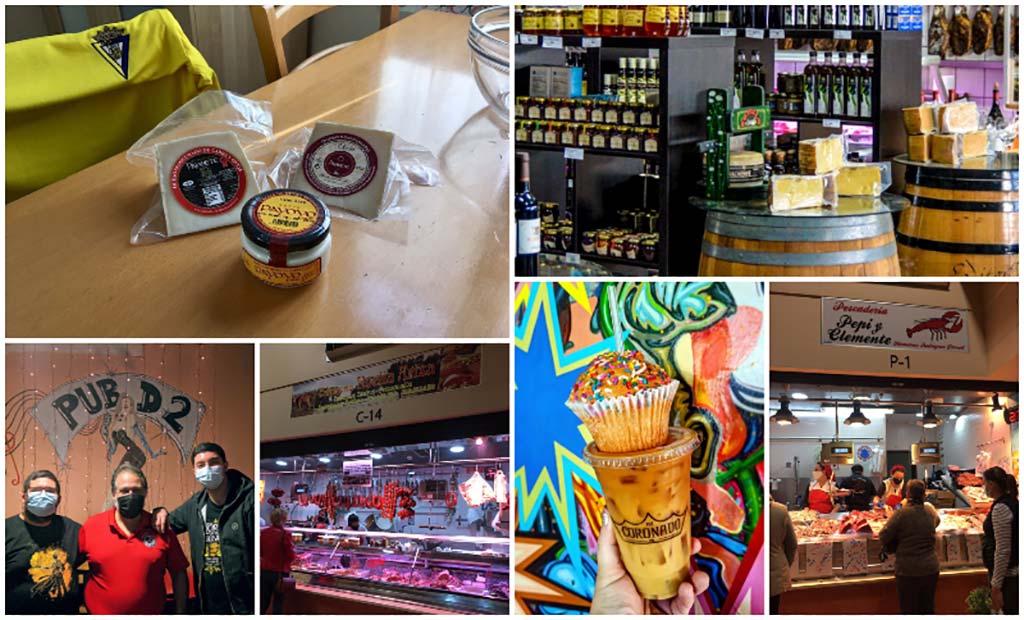 These examples are just a drop in the bucket of the awesome places our team has chosen to support, and we know there are so many small businesses and organizations that need our help during this time.
We hope that everyone who has the means to do so takes up the call to provide much-needed attention, whether it's monetary, food donations, etc., to your local community and the places that so desperately need help.
We can easily say that 2020 has not been a picnic, and life will not automatically reset when the clock turns to midnight on January 1st, but there is a light at the end of the tunnel if we stick together. We want to express our gratitude, our well-wishes for you and yours, and hopes for a brighter future going into 2021 - happy holidays from all of us at 47 Degrees.