Team Building with an Internal Podcast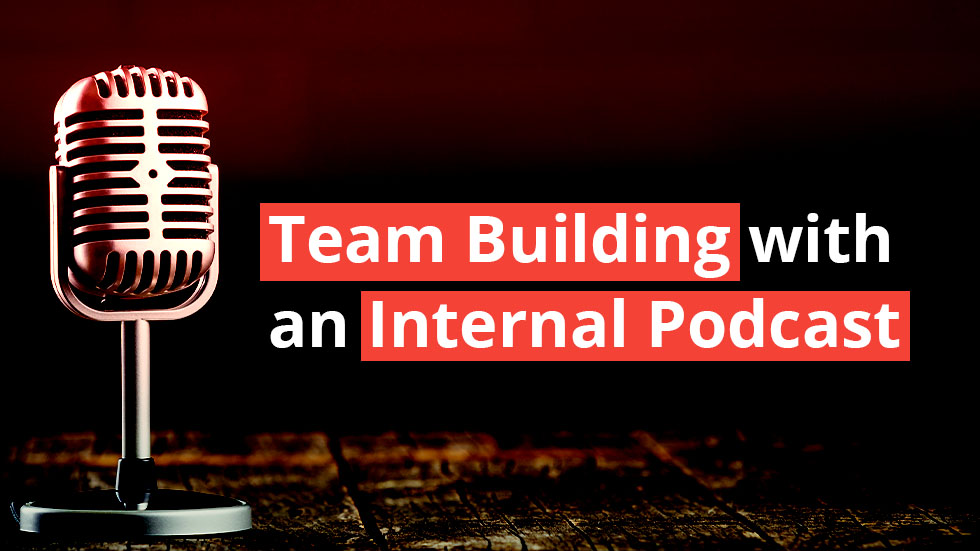 Podcasts have existed for nearly two decades, and the number of people who listen to podcasts continues to rise. Businesses have embraced podcasts as part of their marketing strategies. But more and more companies are also taking advantage of internal podcasts to communicate and engage with employees.
The 47 Degrees marketing department produces a weekly podcast as part of its internal communication plan. This post briefly explains what the podcast is, its history, and how it supplements the company's employee relations strategy.
A little history
An internal podcast is something the marketing department had on its to-do list for a long time. I was asked to take over/head up the podcast project when I joined the company because podcasting is something I've been doing for a long time. Our marketing director, Maureen Elsberry, and I have been producing and hosting podcasts for more than a decade. So I was excited to help launch a podcast here at 47.
We shaped the marketing department's general podcast idea into The 47ers podcast in April of 2020.
About The 47ers podcast
Our podcast is an internal podcast, meaning that it's designed and intended to be heard only by employees of the company. And, because we colloquially refer to members of the 47 Degrees team as "47ers," naming the podcast The 47ers seemed fitting.
The format of the podcast itself is very straightforward. On each episode, I introduce the guest (always a partner, director, or any other employee of the company), we go through a handful of questions that have been supplied to the guest in advance, then we finish with a handful of "lightning round" questions that are simple and fun questions asked and answered in a quick-fire fashion.
Team building with an internal podcast
The purpose behind our podcast is to help us all within the company get to know each other a little better. It was certainly beneficial during the COVID-19 pandemic as we all adapted to working remotely and were unable to see and interact with each other in person. But 47 Degrees is a geographically diverse company that has experienced significant growth during the past couple years. With so many new people joining the company all the time, it can be challenging to find time or an opportunity to "meet" everyone. The podcast provides that opportunity.
We typically produce one episode each week, and we include that episode in our weekly internal newsletter.
Conclusion
The 47ers podcast is an easily executable element within the company's internal communication plan that provides employees the opportunity to learn more about the professional backgrounds, work projects, personalities, and predilections of their fellow 47ers. If you're interested in hearing more about the podcast and how we put it all together, watch this video from an internal company presentation about The 47ers podcast.
If you're interested in seeing more of what we're up to, subscribe to our newsletter and the 47 Degrees YouTube channel.