Making a Case for Geotagging
•

August 28, 2012

•

|

3 minutes to read.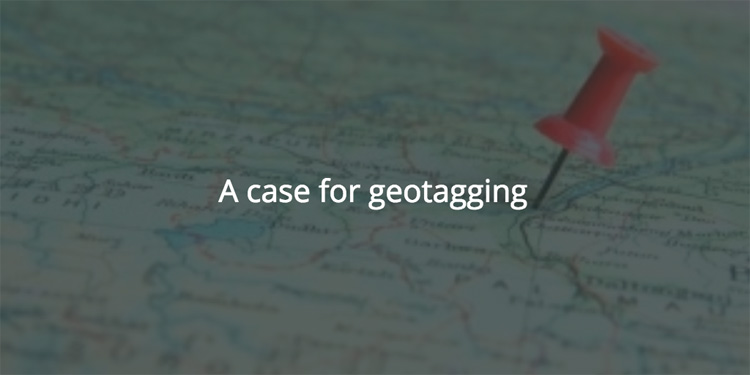 Scrolling through hashtag searches and news aggregators on the subject of geotagging, it quickly becomes apparent that many people either don't know what geotagging is yet, or don't trust it. So, we felt that we could do our part to try to educate users about what geotagging is and why it might be helpful in certain situations.
To begin, geotagging is a feature of online media such as images, videos, and blogs that includes geographical location information with the metadata. It's also sometimes called geospacial metadata.
There's a lot of debate about geotagging, primarily regarding the safety, security, and privacy issues surrounding the inclusion of a location with easily accessible online information. This debate has become particularly visible in recent weeks because of the introduction of a photo map feature in Instagram, the popular photo-sharing social network and mobile app, and due to the publication of several recent articles such as this one from the New York Times.
In the interest of full disclosure, we created an app called Streamd.in (UPDATE: Streamed.in is no longer an active product) that aggregates location-tagged Tweets on a map so they can be engaged with visually. We believe there's a lot of value and context that this technology adds to information, but let's talk about why a little caution is warranted when it comes to location data.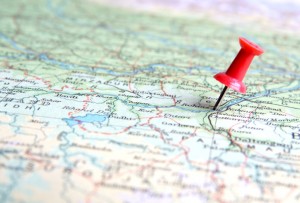 There are some obvious risks associated with geotagging, such as accidentally broadcasting the location of your home, inviting potential stalkers or burglars to learn your whereabouts. Now-defunct websites such as I Can Stalk U and Please Rob Me, and the currently operational We Know Your House, are intended to draw attention to very real dangers such as "cybercasing" and cyberstalking, albeit sometimes in a cheeky way. Aside from the broad privacy concerns, location data can also allow for highly targeted advertising, which could be good or bad depending on how you feel about being the subject of marketing.
Let's look at some of the positive aspects of geotagging, though. It can allow you to get a better idea of who is around you in your community or what the overall feel of your neighborhood is like. For instance, Derek Punsalan, one of our co-founders and a creator of Streamd.in, used the app when buying a house to figure out how much criminal activity took place in the area. In a recent article on The Guardian, the author points out that geotagging can also be used to help tourists find small local spots so they can avoid ending up at corporate chains. It can even be useful during natural disasters to aid relief efforts. Another recent article highlighted research that used geotagged tweets to track the spread of disease with surprising accuracy.
Streamd.in is an app that we created with these types of benefits in mind. We felt that if you were able to locate Tweets on a map, this would filter out a lot of the noise that is often intrinsic to social media, and it would give you a much better idea of what was going on around you in a given location. After all, one of the greatest features about social media and the mobile web is how effectively it can bring people together, whether they're across the globe or your next door neighbor.
There are a lot of benefits that geotagging can offer, but it's always prudent to be aware of the risks. Geotagging is nearly always an option that you can opt out of, so whenever you sign up for a new app or buy a new device, make sure that you investigate the settings to fully understand what other information your photos, Tweets, or status updates might be revealing about you.