The Significance of 47
•

July 13, 2012

•

|

1 minute to read.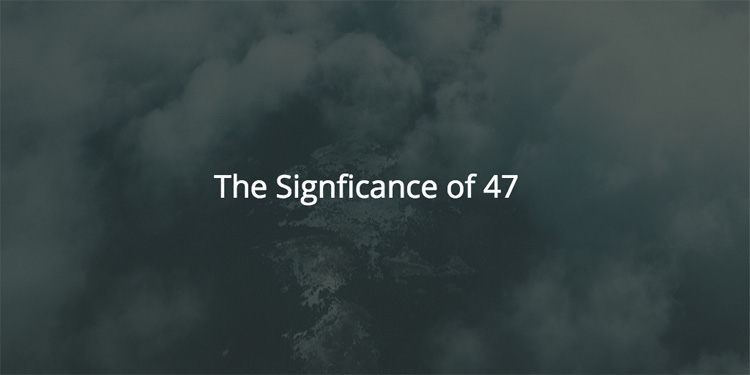 Did you know that 47 Degrees is affectionately named after the 47th parallel north? That's the line within which you'll find our cozy home neighborhood of Ballard in Seattle. However, the number 47 holds more significance than just being a circle of latitude. A lot more, actually.
Aside from being featured frequently in various iterations of the Star Trek series, 47 is also mathematically significant. Not only is it a prime number, but it's several different kinds of prime, including a safe prime, a supersingular prime, and an Eisenstein prime. 47 also happens to be a Lucas number, a Carol number, and a Keith number.
On the science side of things, 47 is well represented as the atomic number of silver and the atomic weight of titanium. It's also used to designate two different astrological bodies.
Finally, and perhaps most importantly, the number 47 features prominently in not one, but two Nicolas Cage films!
We're working hard to live up to the responsibility of having the illustrious number 47 in our name and we look forward to contributing positively to its legacy.
Is there any other significance in the number 47 that we should know about? Let us know on Twitter and Facebook!