47 Degrees welcomes Alejandro Gómez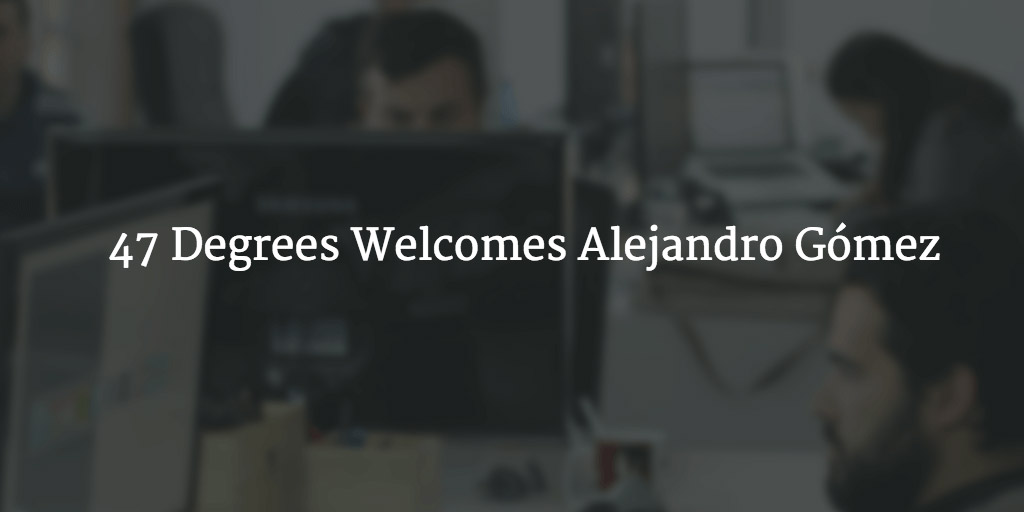 We hope you'll join us in sending a warm welcome to Alejandro Gómez, the latest addition to our Cádiz office where he'll serve as a Senior Software Engineer specializing in Scala and Clojure.
Alejandro hails from Elorrio, a little Basque town surrounded by mountains, but left to pursue a degree in Computer Science in Málaga. Before finishing his studies, he lived in Denmark for a year as part of the Erasmus Program where the chilly winters sent him into a life of confinement. Instead of watching Netflix in his pajamas all day, Alejandro took advantage of his winter-inflicted hermit status by writing various free software. His confinement paid off and opened the doors to an internship in Berlin where once again, he discovered he wasn't able to acclimate to the harsh climate of northern Europe. After these experiences, he resolved to retreat to the warmth of Spain and furthered his work in Madrid and Barcelona before moving to Cádiz.
His work experience has mostly been in web development, having written and architected many web applications both on the server and the client side. In his free time, he likes to write prose and software and shares it with the world through various mediums. Take a look at his work on Twitter or GitHub clients with text-based user interfaces, and well-documented libraries, or his copyleft book about ClojureScript. His fascination with functional programming began when he discovered Haskell at university and believes it's a vital tool for assisting us in the arduous quest of taming software complexity.
Alejandro started the Madrid Functional Programming meetup and co-organized it for more than a year during which time he gave frequent talks on functional programming. In addition, he's spoken at several conferences about programming in Python, JavaScript or Clojure.
When he isn't glued to a computer screen, Alejandro is captivated by Flamenco, loves reading until falling asleep, enjoys playing board games and RPGs, and likes to teach others. Hopefully, he'll teach the team a thing or two about the art of Flamenco.
With his dedication and passion for functional programming and determination to share his projects with the world, we know that Alejandro will prove to be a vital component to our team. To find out how Alejandro and the 47 Degrees team can be an asset to your company, contact us today!