47 Degrees welcomes Andy Scott to our growing team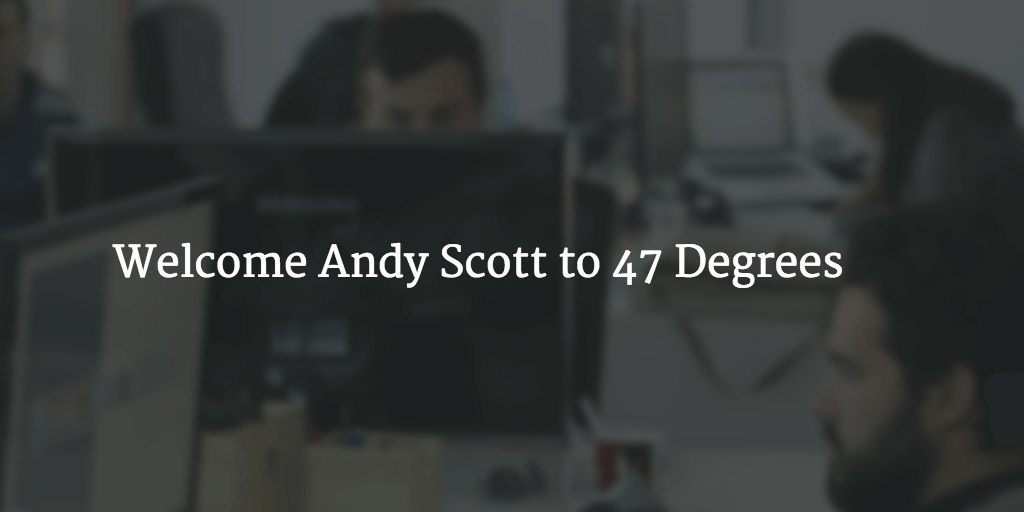 We're pleased to announce the latest addition to the 47 Degrees team! Andy Scott joined us at the end of 2015 as a Senior Software Engineer, specializing in Scala and Spray. While he is based out of our Seattle office, Andy has already traveled to our Spain division to get to know the team and become well-versed on all our current projects.
In the short span of time that Andy's been with us, it's become evident that he most likely started coding before he learned to walk. His years of obsessing over computers, gadgets, and new technologies as a kid led him to Georgia Tech where he earned a degree in Mechanical Engineering.
He joins us with a background in software development for systems engineering, and while his primary focus is on backend software, he also enjoys dabbling on the front end side of things. Andy's well versed in a multitude of programming languages and, as an active contributor to open source libraries, he's worked on various Scala, javascript, and ObjectiveC projects. You can take a look at some of his contributions listed on his GitHub profile.
When he's not finding and fixing quirky bugs, Andy enjoys putting our fitness regimes to shame with hiking, snowboarding, and teaching CrossFit. He's a lover of art and music and somehow tries finds the time to play piano. Last, but surely not least, he is a connoisseur of the finer things in life, namely, good beer and whiskey, so we know he'll fit in quite nicely.
Andy's passion for functional programming and scalable architecture make him an excellent choice to join our team and focus on high-scale projects like Angie's List. To learn more about Scala and how Andy and the 47 Degrees team can help your company start 2016 on the right innovative foot, contact us here, and one of our team members will get in touch shortly!