47 Degrees welcomes Benjy Montoya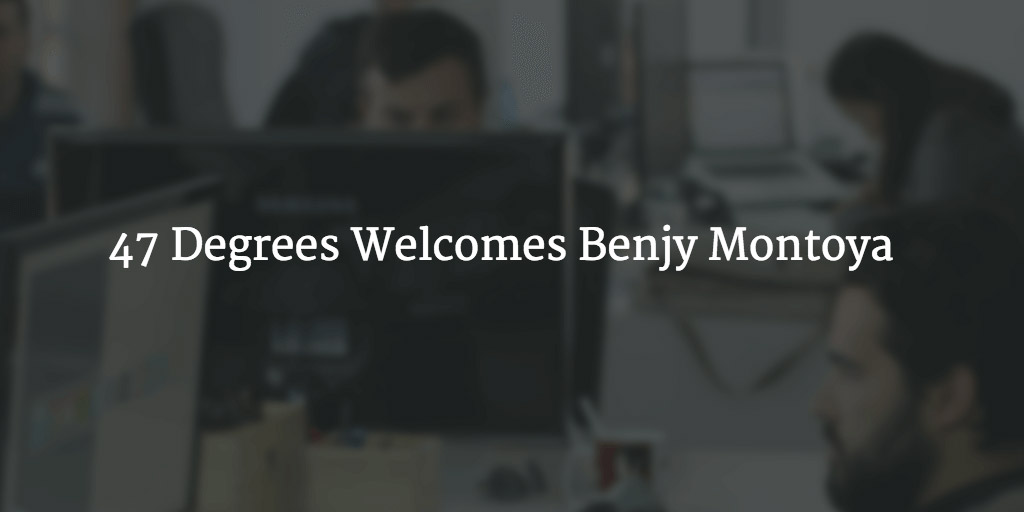 It's not even the middle of January, and already 2016 has been a year of exponential growth for 47 Degrees. In continuing with our team expansion trend, we're happy to announce our new V.P. of Communications, Benjy Montoya.
Benjy is a seasoned communications professional with over 15 years of experience working for some of the largest media groups in Spain including PRISA Group, Cadena SER, 40 Principales, Cadena Dial, M80 Radio, and Canal Sur.
In 2011, he co-founded Babyradio, a 24-hour online radio station that quickly became an international success. Babyradio serves as a dynamic resource that connects parents and children ages 0-10 with a diverse range of music, books, and creative content to supplement the adventure of growing up. During his tenure there he served as the Creative Director as well as the Director of Communications representing the company's core concepts of creativity, innovation and value.
Benjy speaks on numerous forums on technology, education, and communication and has participated in research studies in conjunction with the University of Cádiz. He's also an accomplished musician, and if you're lucky enough, you might be able to find this crooner serenading audiences across Spain with his guitar. He's a dedicated family man and enjoys spending as much time with his family as possible.
We have no doubt Benjy will take our communications department to the next level with his creative eye and media expertise. To find out how Benjy and the 47 Degrees team can transform your company's digital game, contact us today.