Diego Alonso joins the 47 Degrees' team in London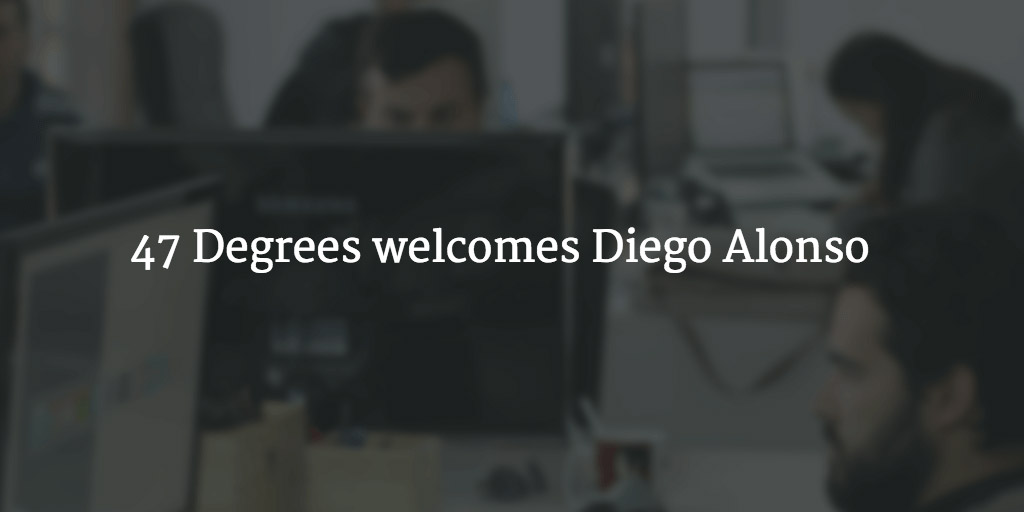 We're happy to have Diego Alonso as a new member of our talented team. He will be serving the 47 Degrees' mission out of our new London office as a Senior Software Engineer specializing in Scala and Haskell.
Diego is a highly educated developer, with a background on programming languages research. He graduated from the Complutense University with a degree in Computer Science. Afterwards, he continued with his postgraduate studies at his university, where he worked as a scholar until he obtained his Ph.D. in Computer Science.
During this time he was a member of the COSTA group, and he was involved with their research on Static Cost Analysis. This field studies how to build a static cost analyzer, a compiler-like program that takes the code of another program and tries to calculate how many resources, such as time or memory, does it take to run that program. You can find out more about his research here.
After getting his Ph.D., he joined Habla Computing, a university spin-off based near Madrid, devoted to research on programming languages. We were first introduced to Diego during this time, while he was working in collaboration with our team on many of our ongoing projects, and clearly, we liked his work.
Diego maintains an active interest in techniques developed within strongly-programming languages, like Scala and Haskell, that can be utilized to improve the functionality and design of various programs. He is also an advocate of the use of open-source software and open document standard formats.
In his downtime, you may catch Diego with his nose in a book, reading something of the science-fiction or historical genres. He also enjoys board games and travel, spending holidays in various major cities around the world.
Diego's drive and passion for developing parallel and concurrent programs, and for utilizing functional programming to improve software, will be a vital asset to the 47 Degrees team. To learn how our expert programmers can transform your company's digital experience and improve your workflow, contact us today!