47 Degrees is proud to welcome John Nestor to our team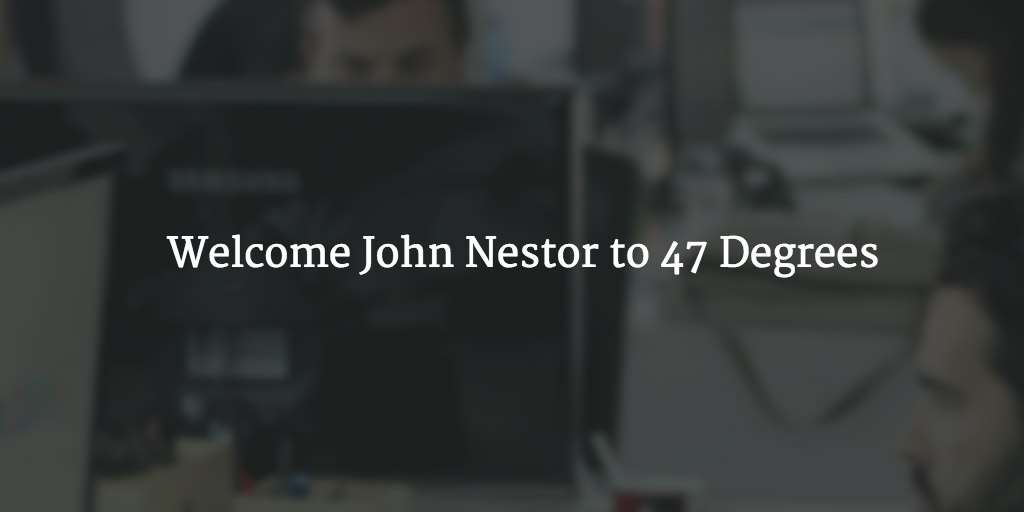 We are pleased to announce the addition of John Nestor to the 47 Degrees team! John will be joining us beginning next month as a Senior Software Architect and Trainer.
After earning degrees at both Boston University and MIT, John went on to teach computer science at both BU and CMU. We feel John's background in education makes him the perfect candidate to focus on consulting engagements and customized training opportunities for our clients.
It's no secret that we're big fans of Scala over here, and John's not only a master of Scala, he breathes it too. He both founded and manages the Seattle Scala Meetup and is also a member of IFIP Working Group 2.4 on system software. His accomplishments include writing a number of open-source Scala systems including a high-performance Json library, a no-sql database, and a framework for high-performance backend services. His primary interests include programming language design and implementation, software development tools, scalability, big data, and security. More simply put, John is a coding ninja.
When he's not devoting his life to writing code, John enjoys playing the guitar and the banjo and is currently replacing the invasive species in his yard with native plants.
Needless to say, we're extremely thrilled to add John's level of expertise to our diverse and dynamic team. To learn more about Scala and to see what a difference implementing the Typesafe Reactive Platform can make for your company, consider customized training and development from 47 degrees. Simply fill out this form to have a member of our team contact you.