47 Degrees welcomes our first UK employee Noel Markham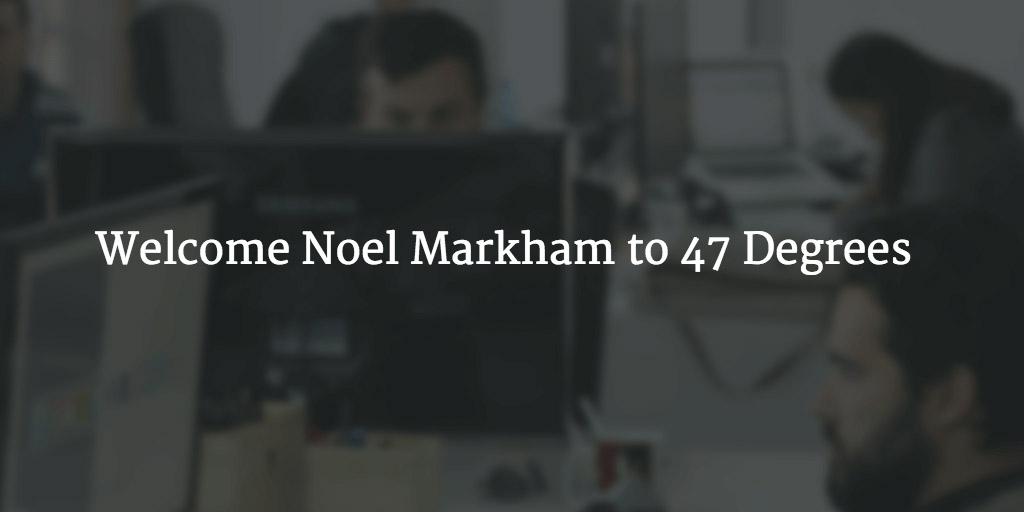 We're beyond excited to announce the first member of our UK subsidiary, 47 Degrees Consulting Limited! Noel Markham, accomplished programmer and author, will help us launch a brand new component to our expanding global company. Most of our team was able to meet Noel when we ventured to London as sponsors of Scala eXchange, but we're making sure he heads over to Spain for a proper employee initiation, and probably some Paella, early this year.
Noel comes from a background in the technology, financial, and gaming industries. He graduated from the University of Manchester with a degree in Computer Science and quickly went on to launch his career as a Java programmer in the investment banking industry. After six years, he took a complete shift of topics and ended up working at Electronic Arts and soon after, Mind Candy where he was involved with the extremely successful Moshi Monsters game. It was during his time at Mind Candy that he transitioned from Java to Scala and then ventured to ITV, the largest commercial broadcaster in the UK. He worked there with a focus on their online video and on-demand service, that is until we lured him into our clutches.
Noel frequently speaks in the UK and abroad on Scala and functional programming principles, and spends time interviewing developers of all experience levels from recent graduates, to technical leaders. Not to mention, he wrote a little book called, Java Programming Interviews Exposed, if you haven't read it yet, you better add it to your library. One reviewer stated, "An excellent purchase when getting ready for an interview for a Java position. Along with some algorithm work in spare time, you should be ready for anything." That's code for, read this book and you can take on the world.
In his free time, Noel enjoys playing board games, venturing into various photographic escapades, and golf…or at least, he's made multiple attempts at trying to take up golf. In April, Noel and his wife welcomed a baby boy so, we're guessing his golf game won't be improving anytime soon.
Noel's expertise in Scala and his dynamic and engaging persona made him a no-brainer choice to help launch our UK endeavors. Big things are developing in London this year and we're excited about the future. Noel might be the first UK employee, but he certainly won't be the last, we're currently hiring a Director of Business Development to join the team, interested? Apply here. To learn more about Scala and how Noel and the 47 Degrees team can help transform your end goal in 2016, contact us and one of our team members will be in touch!